The boy has been starting to really enjoy riding a few of the flatter trails around Ballarat but has been struggling on the uphills (inherited his dad's skinny legs). This popped up on FB marketplace for a pineapple and I figured what the hell? Got it home, gave it a tune up and went out and hit the trails.
It's a Fluid Rapid 20" (appears to be an Anaconda brand)
Sticker claims 6061 frame, alu. rims, 6 speed twist shift (might swap that out), par for the price bracket fork i.e. total junk, and pretty average canti brakes. Tyres, seat, bars, stem, pedals - yep... But hey, $50!
First ride review? I think the facial expression says it all!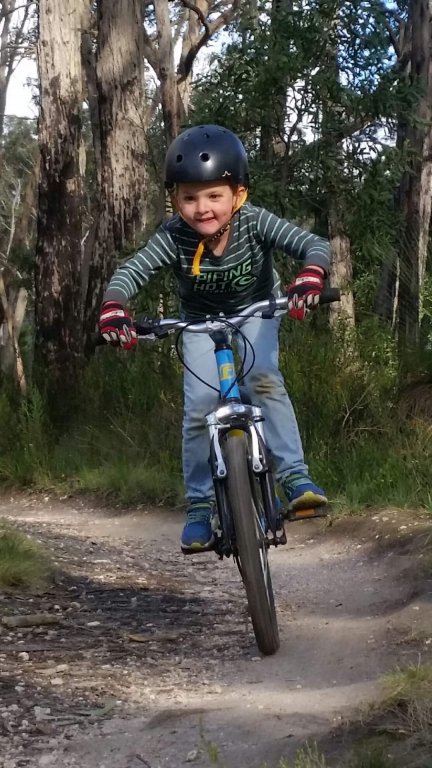 I need to work on the controls a bit. He's not got the strength for 1 finger braking so need to adjust levers for that.
It sure aint no Commencal Clash 20 but I'm happy he's happy.