Hydraulic Jack specialist
Item:
Barry the burner bike
Location:
narre warren
Item Condition:
pre-loved
Reason for giving it away:
Barry feels the need for ADVENTURE
Conditions:
you have to fix anything you break and you have to pass him along to another burner before too long
Pictures: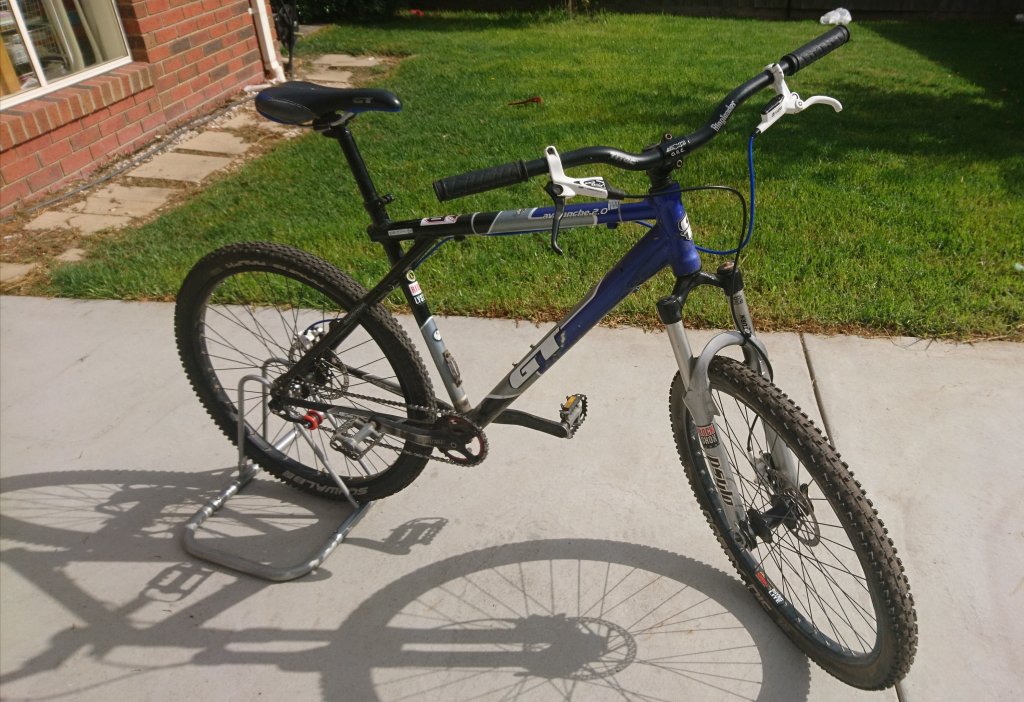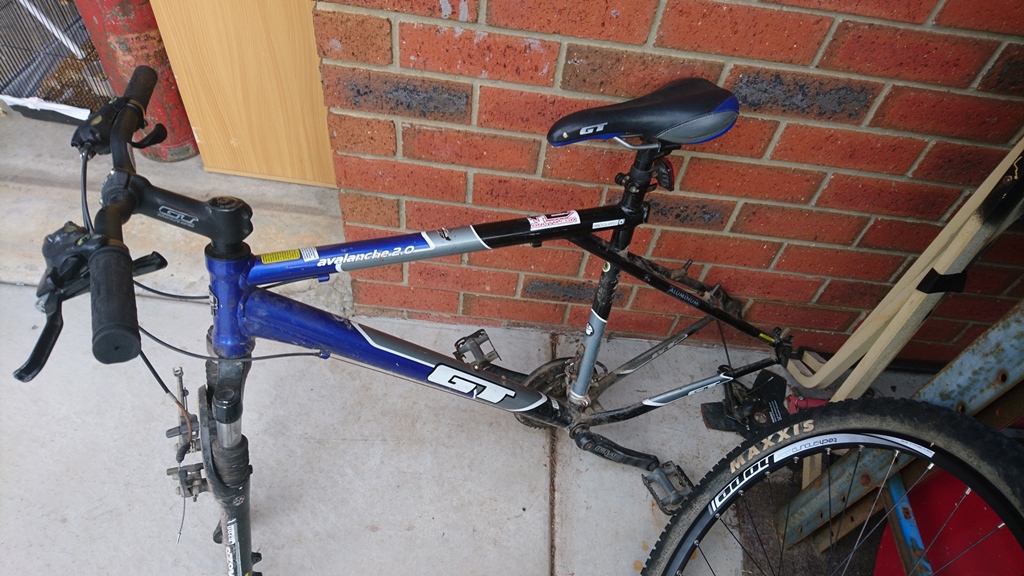 Extra Info:
Barry will be starting out as a large GT avalanche single speed conversion. he's got old rs psylo u turn forks, rhynolite wheels, mismatched avid/tektro brakes and terrible pedals. If you feel like upgrading anything before passing him along, go for gold. No pressure, but would be cool to see him changing up from time to time.
So i found this frame sitting on hard rubbish a few doors down from me. i drove past a couple of times over the next couple of days and decided i couldn't leave it there so i dropped a few $$ under the neighbors door and walked away with it. I've built it up with some bits and pieces i had lying around, rode it up and down the street a couple of times and then said to myself "now what?". It gathered a little dust and then it came to me, i wanna see how far the old beastie can go as a free bike for the burner community.
Barry just wants to get out there and ride. he doesn't care if its a commute, a casual sunday play or a serious epic, he just wants to get around it all. Wanted to try a singlespeed but don't want to do it to your pride an joy? Bazza can show you the ropes. Need something to get around on while the carbon frame is being warrantied? Baz has your back, no carbon here. Wanna try riding to work but cant see it happening on a 28kg downhill bike? Old buddy Barry has been dieting just for you. Don't wanna get your shiny unobtainium sworks yeti wet and/or muddy? Barry's the kinda dude that'll get down and dirty anytime anywhere.
only 2 hard and fast rules:
* If you break something, fix it before it gets passed on. if you don't have the means post up a wanted ad, I should be able to sort it
* Its gotta get passed on to another burner. Just don't be a hog is all i ask, Barry wants to travel so dont hold him too long.
We'd
love to see some pics of his rides, maybe even a little story about the good times you've had, please at least drop a photo of one of his rides when you post u to pass him along. Also love to see him get covered in stickers, get creative, if you havn't got a sticker then maybe just sign him like a cast. If the frame breaks (eep!) please let me know, i'd like to hang it u on my wall and i'll happily sort out another one to keep it moving.
Anyone want to put their hand up to start Barry's adventure off?
I can possibly get him up to buller, bendigo or ballarat this weekend (27/28 april)
!! Barry has an email account -
BarryTheBurnerBike@gmail.com
!! Barry has a Strava account - Barry Theburnerbike (login using gmail account)
PM me for the password, i don't mind it being public knowledge, i just don't know about advertising it as such.
Track your rides with barry using strava, or just export the gpx and import it to strava manually. you can upload photos here too and add yourself to barry's friends list to keep track of what he's been up to
Last edited: