Took a bit longer than planned to come. Small company with numerous Covid outbreaks etc, couple of trips to the paint shop to get it perfect, but she's been shipped today. Stanton were awesome to work with. 100% go with them again.
Ride reports and more pics to come as thread progresses.
Current spec. Some changes and additions to come.
Frame
: Stanton Switchback FS140 27.5. Custom sizing (Large sizing with medium seat tube). Custom silver pivot bolt covers (a surprise from the Stanton boys knowing I had silver Pikes planned). Heritage wrapped (before you ask
)
Shock
: Fox DHX2. Will swap out an test Ohlins air shock.
Fork
: Pike Ultimate 160mm
Headset
: Stanton
Wheels
: Hope Fortus 30's on Hope Pro4. Icetech 180r/203f rotors.
Brakes:
Shimano M8000 levers with M8120 4 pot callipers
Drivetrain:
11sp M8000 shifter/derailleur/chain, M8100 165mm cranks with Bergtec 32t DM ring, 9-42 ZTTO XD cassette.
Dropper
: PNW Ranier 200mm
Bars
: Renthal Fatbar light 760mm alloy
Stem
: Ragley Stubbing 40mm
Grips
: Deity Knuckleduster
Seat: Fizik
Pedals:
Currently old fave beat up Vaults. Awaiting newies.
Tyres
: For now, Maxxis 2.5 F/R DHF and Aggressor combo. First proper ride will be at You Yangs next weekend for shuttle day. I like the aggressor there (and pretty much only there)
Weight:
Dunno, won't be light, and zero fucks given.
Still to fit:
VHS slapper tape. Groundkeeper frame protection. Chain guide.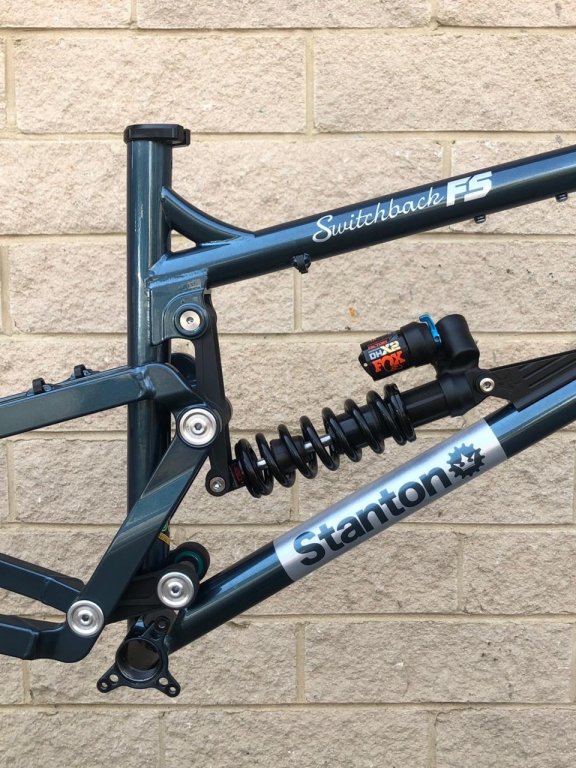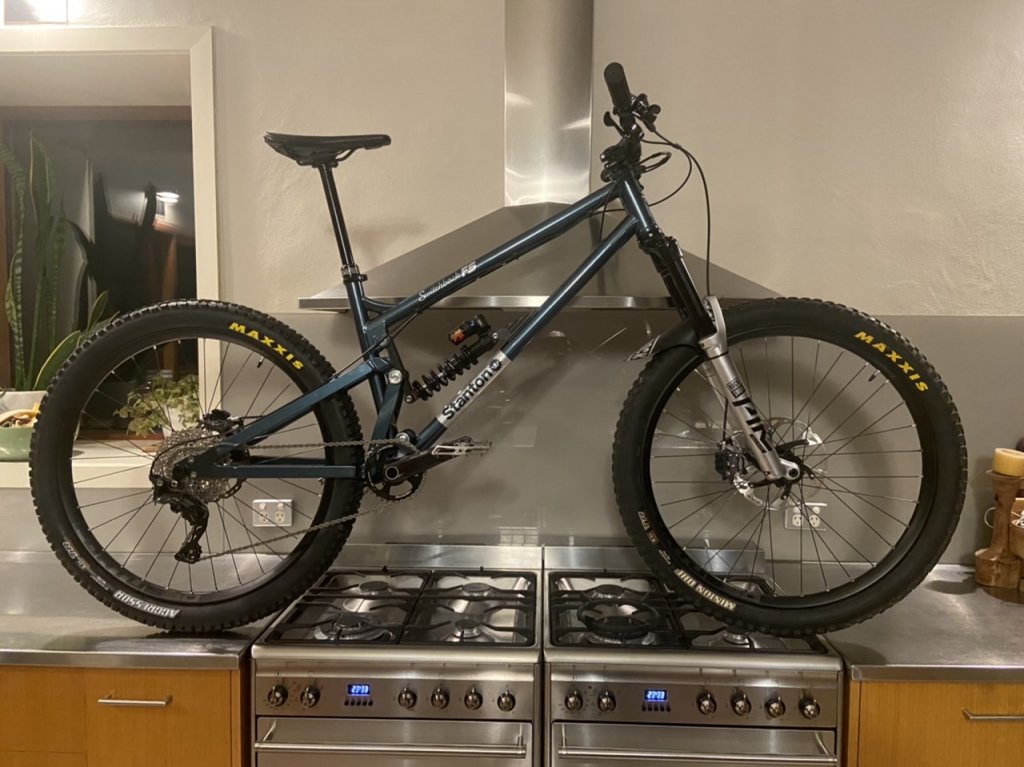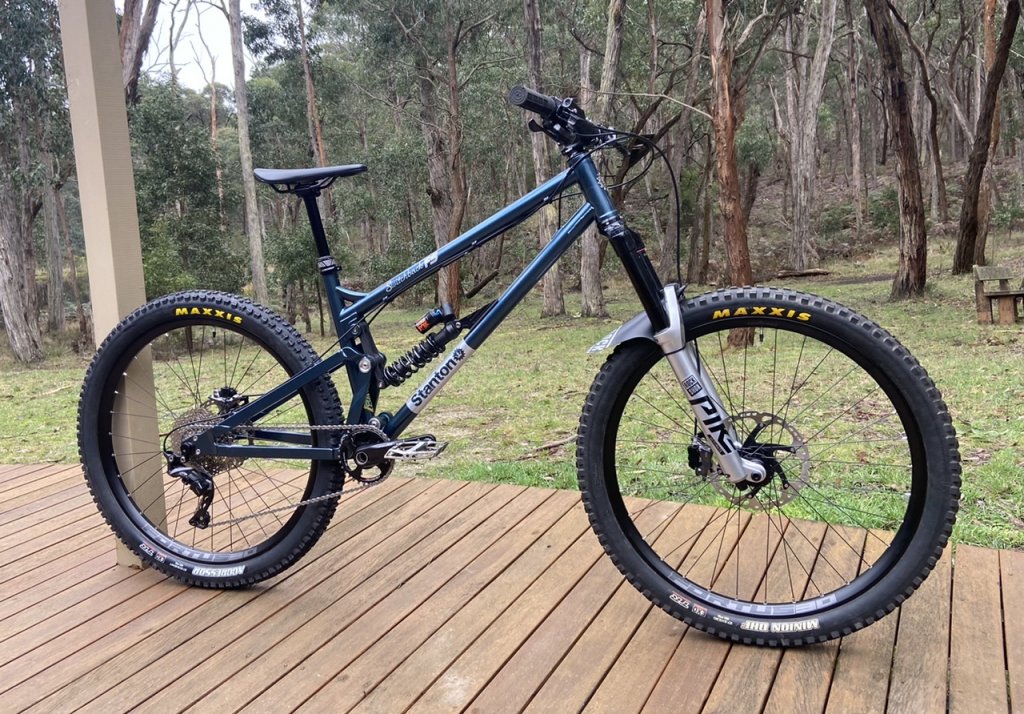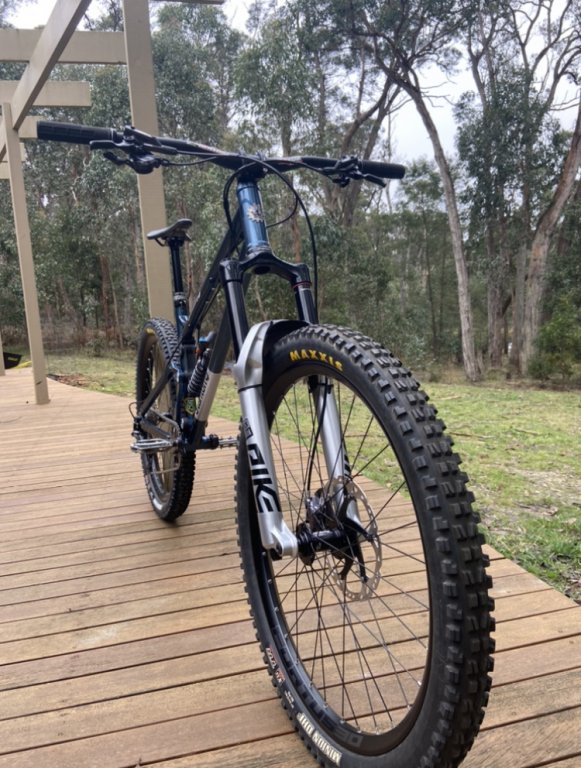 Last edited: