I've been wanting to put these up for a while, but haven't
had the time to scan them in. These are from a Cairns National
Series DH in 1992 (my old memory is hazy, but I think it was in
conjunction with the RRR XC Race the next day,
back then you rode both.....ON THE SAME BIKE...ah the memories).
This was a classic "walk to the top" race. An early Glen Jacobs
and the Cairns Crew had build a farkin beauty...did any other farkiners race with me on this killer track?
Enjoy days of old...
PHIL CATTON!!
Cairns Local
The finish berm...
Andrew Pannam (Check out the compression on the Tange Shockblades)
Entertainment awaits...
Ben Brabham
Rodney Meares
Did either GT RTS survive much longer?? Cairns = burial ground for many an RTS-1
Meares
Thought I'd throw these two in of the 92 National Dual Slalom Championships at Kurrajong NSW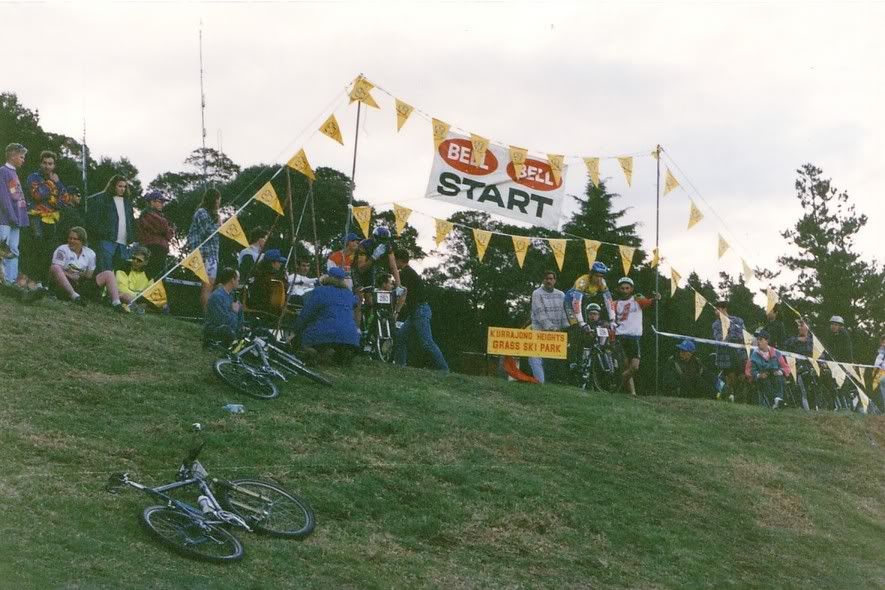 Me and Mark McDougal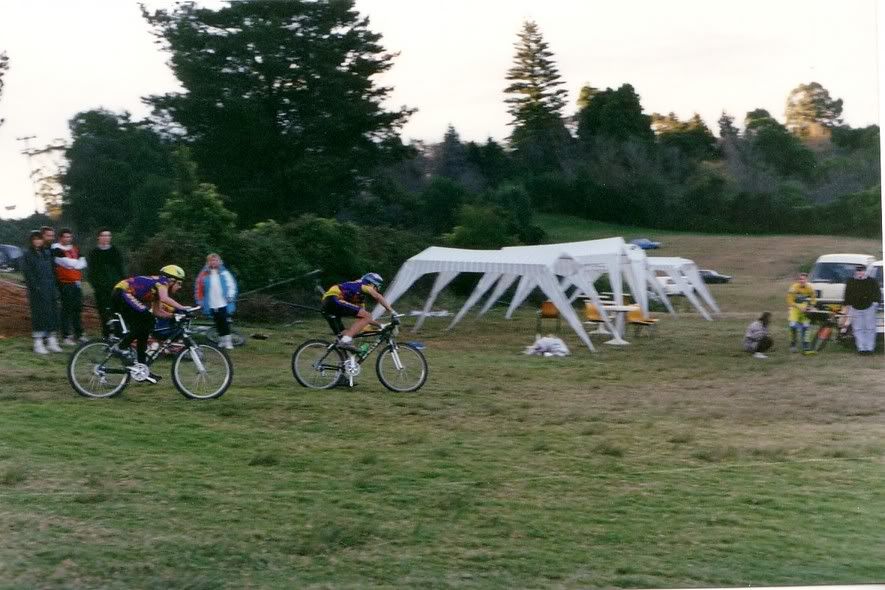 Me and Cadel Evans (Can you say you beat Cadel? Ha)