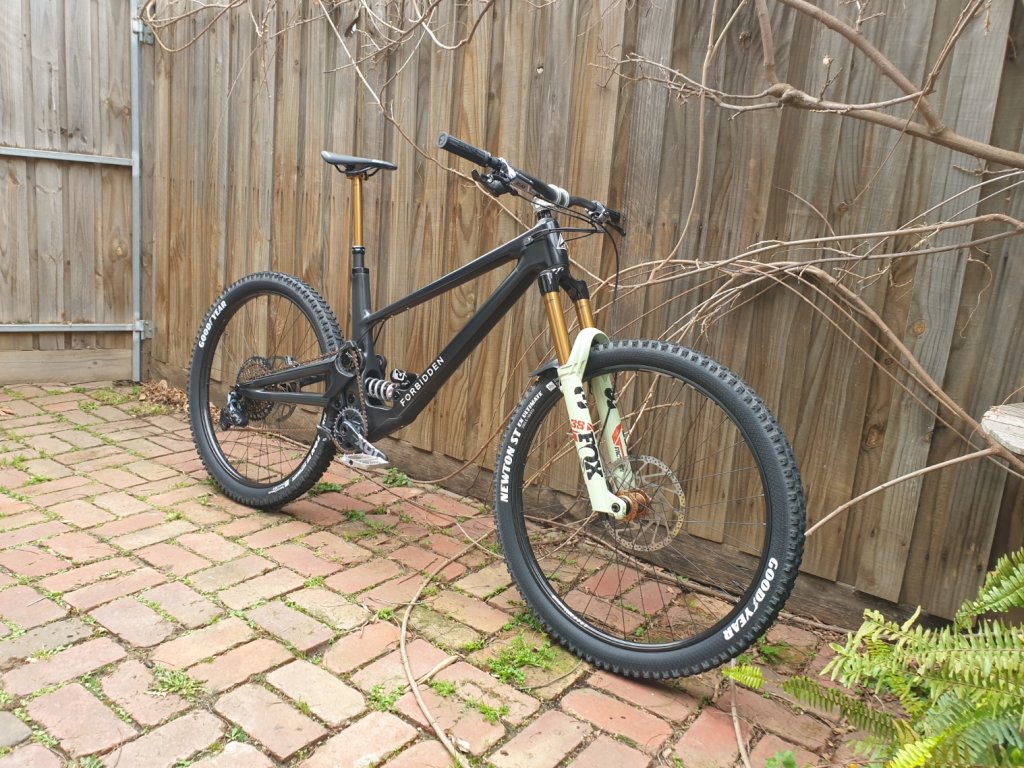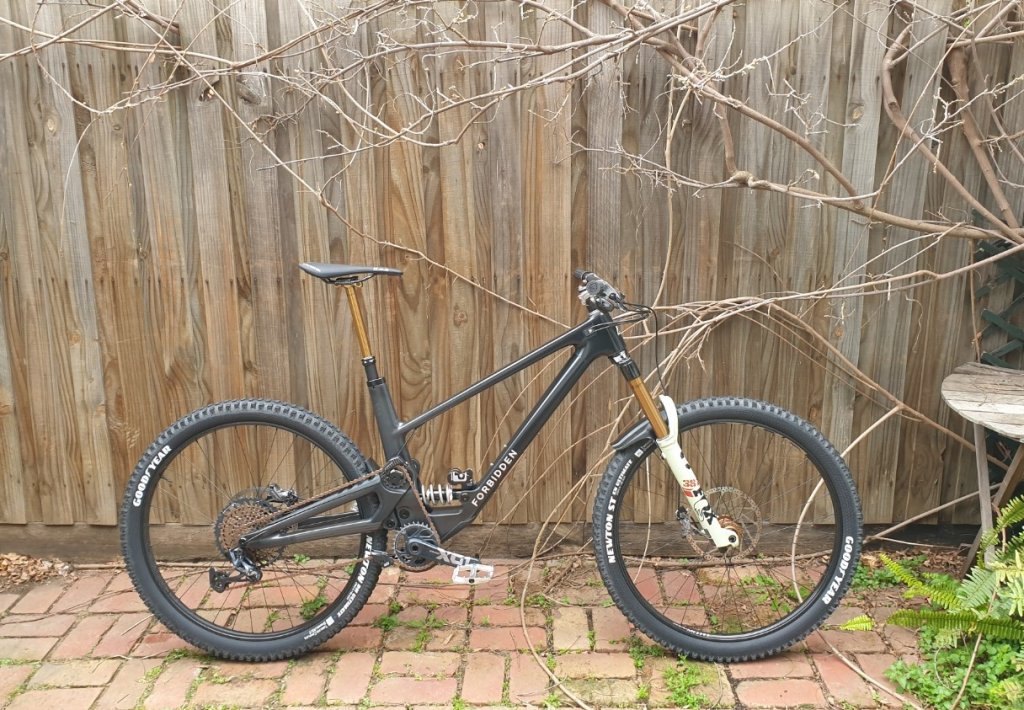 Frame
– 2021 Forbidden Dreadnought XL
Rear shock
– Push Elevensix; 400lb spring
Front shock/fork
– 170mm Fox 38 Factory Grip2
Handlebars
– One Up Components; 780mm width, 35mm clamp, 20mm rise
Stem
– Burgtec Mk3 40mm
Headset
– Chris King
Grips
– Burgtec Bartender Pro Minnaar ones
Saddle
– Burgtec The Cloud
Seatpost
– Fox Transfer 31.6 – 200mm
Front
brake
– TRP DHR Evo
Rear
brake
- TRP DHR Evo
Rotors
– TRP 223mm (f/r)
Cranks
– Sram X01 170mm
Chainguide
– E13
Chain
– Sram XX1
Pedals
– Burgtec Penthouse Mk5, silver
Rear
derailleur
– Sram Eagle X01
Rear
shifter
– Sram Eagle XX1
Cassette
– Sram XX1 10-52
Front
hub
– Chris King
Rear
hub
– Chris King
Front
rim
– Zipp 3Zero Moto
Rear
rim
- Zipp 3Zero Moto
Front
tyre
– Goodyear Newton ST 2.6 EN Ultimate
Rear
tyre
– Goodyear Newton 2.6 DH Ultimate
Tubes
- nein
Total weight
– Less than you. Probably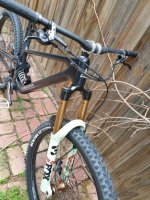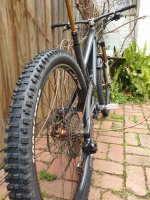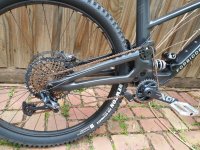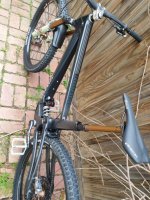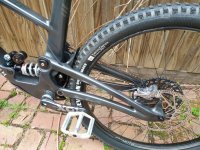 It's hard to know where to start with this, especially given I've had all of two rides so far and the second one got rained out. The initial plan was to replace my Ibis with something substantially bigger (physically rather than maxtreme endurbro - travel is nearly identical to the HD4) as I find the newer reach-is-everything-with-a-postcode-wheelbase geometry actually suits me really well. Equally however, I didn't want an inert tank that only comes alive when you're either threatening the sound barrier or plummeting through 20ft chutes - some versatility was needed. Initially, the new Transition Sentinel seemed to tick all the boxes. Other stuff like the GG Gnarvana and Raaw Madonna were also promising but felt like a bit of a gamble buying sight unseen. Then the Dreadnought sprung up and unlike the Druid actually had a properly sized XL frame. Initial reviews (not just from the shills but early owners) were very promising, especially from larger lads who'd swapped out SB150s and Enduros for some High Pivot goodness. I was still dithering, but then a black XL frame may have arrived at my LBS at a very tempting price, some man maths happened and here we are.
Spec basically caters for my addiction to bike bling and whether 2 Minute Noodles offer sustainable nutrition. Ridiculous overkill considering both the terrain it's going to be threatening and my complete lack of riding ability? Absolutely. But you can't race a house.
Initial impressions are promising. First rides were on Yarra Trails which may sound like the equivalent of entering an M1A2 Abrams into the Finke Desert Race but bear with me. Whilst having a supertanker rivalling wheelbase the bike doesn't feel it, shrinking around you and feeling manoeuvrable and fun on mellow singletrack – a real surprise. It's hefty (duh) but again only really felt when physically picking the bike up - on the move it seems fine and pedals with a bit of spark, like it wants you to put the power down and will reward any effort which is generally the mark of a great bike. I can't comment on descending prowess as I've yet to really test it, but first thoughts are it feels composed and predictable when things get steep. What's been really impressive has been the climbing. It really seems to encourage out of the saddle efforts rather than sit and spin, especially if things are bit technical. Still a fair bit of faffing with suspension set up to go (I think front and rear rebound need winding off a touch). Fox 38s feel very solid and amazingly responsive. 223mm rotors look silly but mess with the earth's rotation when applied which is fun. Can't wait to take it somewhere decent to test it properly.