So...this probably belongs in the confession thread....
Back story. Bought Felix a new 27.5 DH frame. Already had 27.5 boxxers on old 26" bike, and good components, so was planning to swap everything over to new frame with some new wheels. PS, spent everything I had in the bike fund, but you only live vicariously through your son once.
CRC only had hopetech DH wheel left in sram driver. No matter, its same as standard XD driver, so I planned to swap it for a Shimano driver off another wheel.
Wheel arrives...freehub is set in a long way from flange and spokes...hmmm...no way a standard 11sp sram cassette is fitting on there ( not that I planned to, of course)
Wondered if a Shimano driver sits out further...nope...they hit spokes too.
Lightbulb moment...are these 7sp only?
Checked CRC description..no mention.
Look up the hope site...7sp only. Shiiiiiiiit.
My question is...are the 7sp gx cassettes miraculously spaced the same as 10sp...ie, can I buy a cheap GX 10sp cassette and lock out some gears? I simply can't afford a new 7sp drivetrain at the moment, but want to get the bike rolling.
Cheers if anyone can help.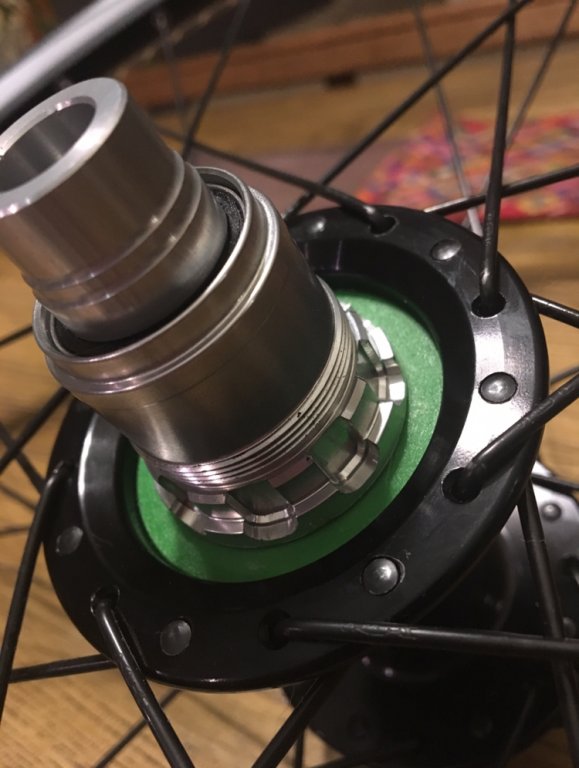 Last edited: