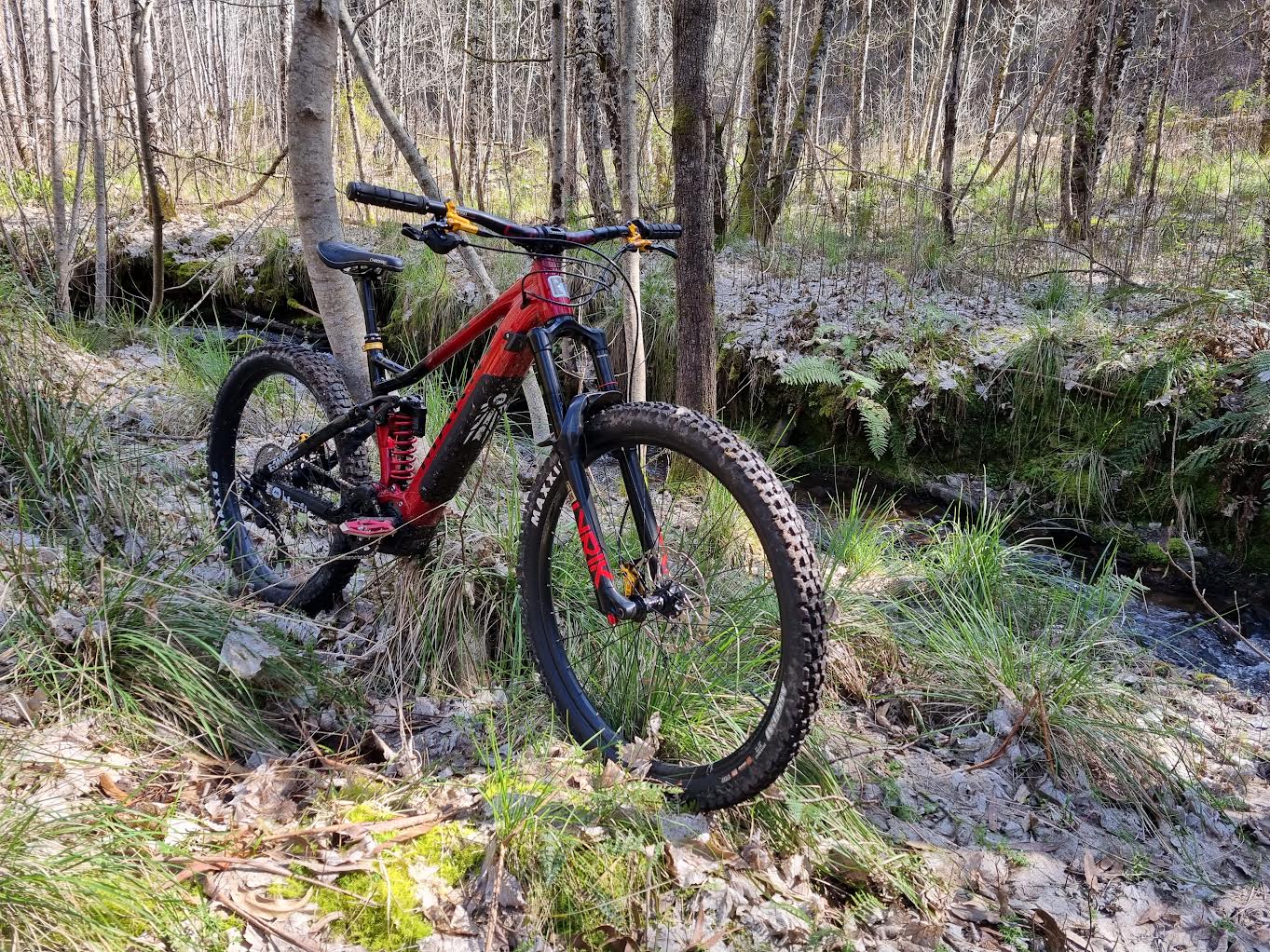 Yes I know ebikes are evil and I should burn in hell but I also don't wear lycra so I must be doing something right.
Here is my 2022 Marin Alpine Trail E1 with a few mods.
Got rid of the fork like most as the Gold 35 are pretty average and picked up the Lyriks used for a good price but may need to increase the rise on my bars as the steerer was cut a bit shorter than I would have liked.
This was the first ride trying a 450lb spring and I feel like I am halfway in between but will give it some more time.
Just changed to a 200mm Fox transfer dropper which fits the large frame slammed. A 200mm dropper really should have come as standard on the large frame.
The gold brakes were the only ones in stock at the time for a reasonable price so don't judge the bling too harshly, kept the stock rotors and despite needing the shop to route the cable around the motor after I lost the end of it, they were pretty much plug and play.
Overall loving the bike and being more confident to join rides that I would have avoided on an acoustic bike due to fitness. Instead of getting to the top of a climb and having to stop and recover I now just turn straight into the downhill and get way more mileage out of the short riding windows I get.
Frame
– Marin Alpine Trail E1 – Large
System and Battery
– Shimano STEPS E7000 and 504wh battery
Rear shock
– RockShox Super Deluxe Coil R, 450lb spring
Front shock/fork
– Rockshox Lyrik Select 170mm
Handlebars
– Chromag Fubars OSX 35, 25mm rise
Stem
– Chromag HiFi V2 35mm
Grips
– Oury lockon
Saddle
– Chromag Trailmaster DT
Seatpost
– Fox Transfer 200mm
Dropper Remote
– Wolftooth light action
Brake
– Formula Cura 4
Cranks
– Marin 165mm
Chainguide
-Marin 38T (thinking of changing to a 36T)
Pedals
– Spank Spike
Rear derailleur
- Deore
Rear shifter
-Deore
Cassette
– Deore 10-speed 11-46T
Wheels
– Marin stock
Tyres
– Front, Maxxis Assegai 29x2.5, Rear Maxxis Minion DHR II 27.5x2.8