Gents!
Prior to unloading the bike at Bright yesterday, I happened to noticed my front tyre (Michelin Wild Enduro as per the thread title) had developed a nice ring of cracking most of the way around the tyre between the sidewall and side knobs.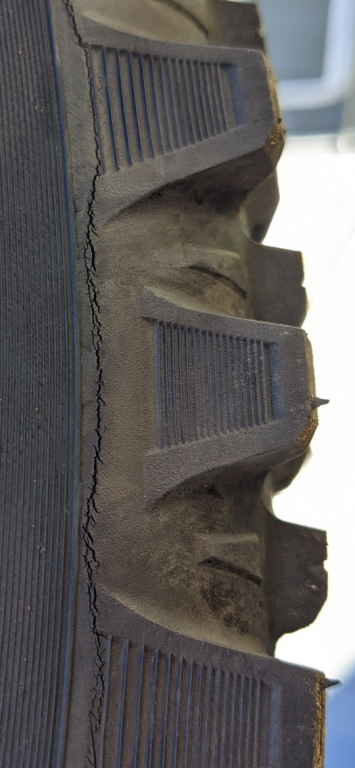 I bought this front/rear set in July 2020, and due to the Victorian COVID lockdowns I've put these tyres on dirt for maybe 4-5 hours (3 rides) total since. The tyres have always remained inflated.
Having access to a Trek Rail via work meant any quick opportunity I had to ride in between brief lockdown breaks went to the e-bike, thanks to declining strength and fitness.
Anyone else experienced similar wear/deterioration/cracking issues from their Michelins?
I've reached out to Pushys, where I purchased them... But in the meantime does anyone happen to know the Michelin warranty period or process?
Other tyre warranty/premature wear or failure experiences also welcomed!