down ay my local DJs today my mate martin (ss-stp1"06 on farkin) nose cased one of the gaps pretty hecticly. landed on his head and couldnt breath properly and couldnt untense any musceles.
so i called the ambulance. they got there 10 minutes later. trekked up tha bush path and into the jumps. looked at him and called a Careflight helicopter to fly him out becasue he could have broken his neck.
10 mins later 10 policemen walk in and anothe 5 paramedics.
then we heard the helichopeter coming in, landed at the local school oval. it took them about half an hour to get him down the 15m bush track into an ambulance, then a 10 sec ambualnce ride to the school where he was put into Careflight 1, straight to north shore hospital.
it was on the news saying he has broken his neck, but we are pretty sure he hasnt. but he did definately brake his collar bone, and did do something pretty bad to his back/neck.
sorry for any spelling errrors but i aint in the mood for perfection.
ps for those curious, it was at the grove.
but fark martin, get well soon mate. you made a bit of a kefuffle.
and were all worried about ya mate.
he was just another rider doing what he loves, goes to show how careful you have to be, because the consequenses suck.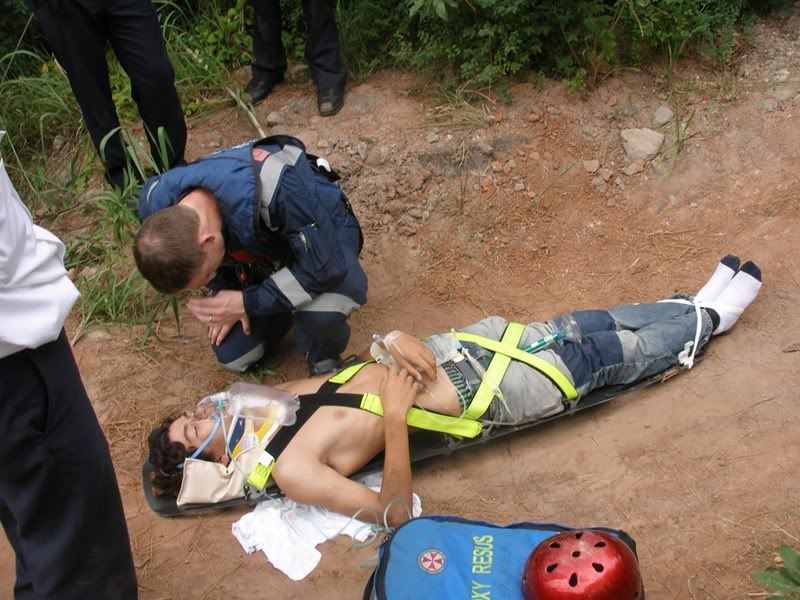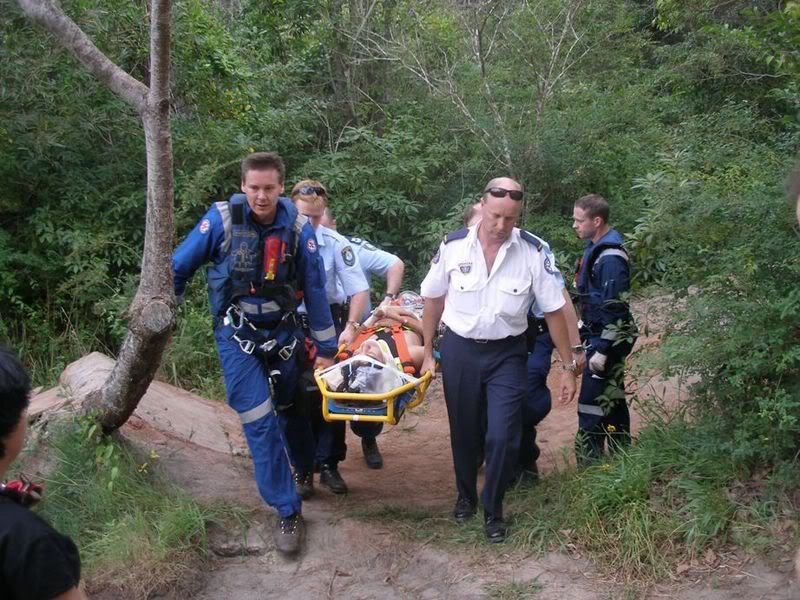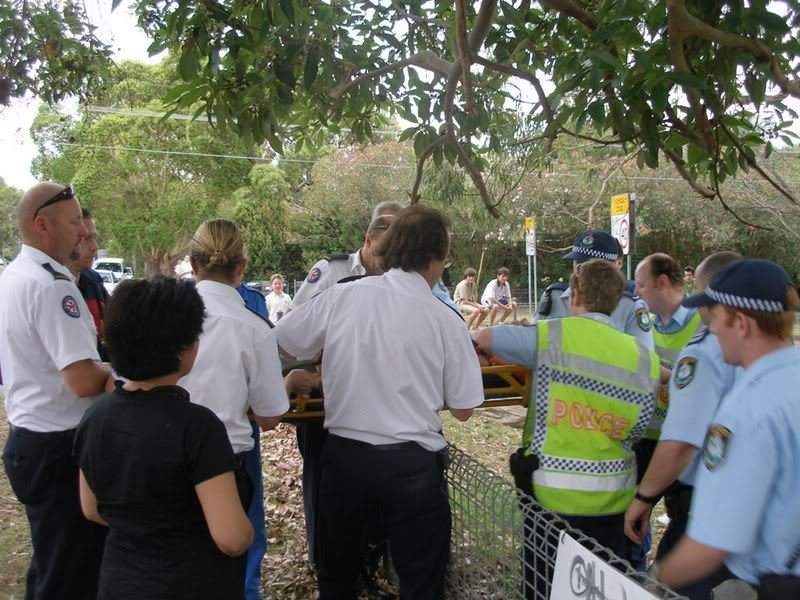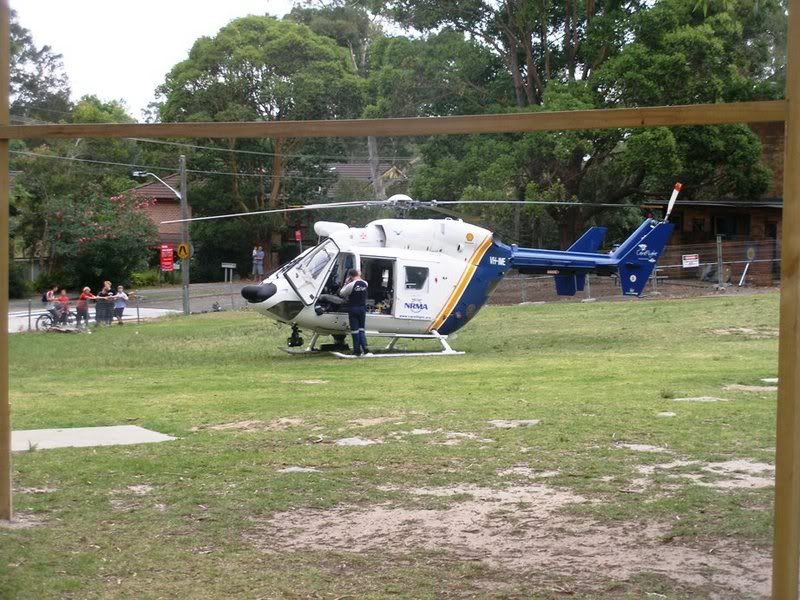 if u look at the left side of the pic, u can see me ( in black) and povi (in red) leaning against the fence. booyaaa.
this is him:
http://forums.farkin.net/member.php?u=15508
UPDATE #1: getting a CAT-scan...... the docs say hes alright definite broken collarbone
UPDATE #2: just been xrayed...... bruised lung and a 'squashed' spine.
UPDATE #3: just got off the phone to his mum, he has broken his back, but not his spinal chord so he is not paralised, but will be in hospital for atleast a week. hopefully he will be able to go home for christmas.
PSS: for those with myspace, there is a video on his profile
(
http://www.myspace.com/mf1270
) its the second one down. he is on a white bike, and its half way through the vid, but it shows the jump he staked on(its the 3 rd of the set)
Last edited: