Item:
PNW Components Loam Dropper Lever
Location:
Melbs, VIC
Item Condition:
Brand New
Reason for selling:
Not Required
Price and price conditions:
$75 Shipped
Extra Info:
Black/Grey. Works with pretty much any dropper.
Suits Sram Matchmaker
For years, other levers have either had a slippery smooth lever face, or a rough machined face for some added grip. PNW have come on to the block with a brand new approach, injection moulded silicone. Now, we're not saying it's better, just different... OK who are we kidding, we've tested this ourselves and it's definitely better. Not only is silicone super squishy and comfortable, it's also super grippy. Silicone is also naturally dirt repellent and incredibly resistant to the weather, hence why it's used for cooking implements like spatulas.
Every part of the loam lever is precision CNC machined for maximum weight savings while maintaining durability.
The Loam Lever is just about as weatherproof as possible. It features full stainless steel mounting hardware, and rotates on an oversized, double sealed bearing.
The No Slip Grip silicone lever pad provides amazing levels of comfort, but to take it even further, the whole lever is super adjustable. You can move it left to right along the clamp, adjust how far around the stroke it sits, and since it's such a low profile, you can spin it as far around the bars as necessary without your brake lever getting in the way.
Weight: 48g
Includes: Jagwire inner cable
Accepts cable routing from either direction
Compatible with literally every cable seat post on the market!
Pictures: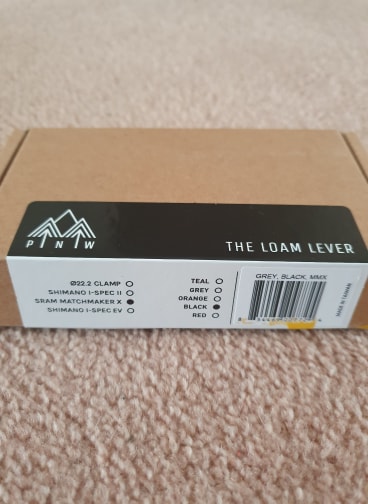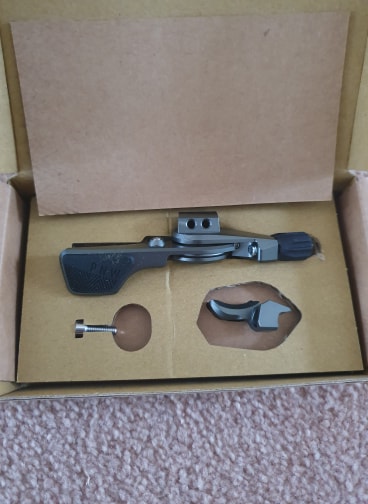 Last edited: