Item: Ragley Blue Pig Frame 2013 16"
Location: Belgrave, VIC
Item Condition: Good, some marks.
Reason for selling: New project
Price and price conditions: $200 ono
Extra Info: Comes with Nukeproof Headset and Generic Bottom bracket (both in good condition), plus spare hanger. It can handle a 650B wheel size according to mtbr forum, but you would need to try your own to confirm this.
Pictures: Yes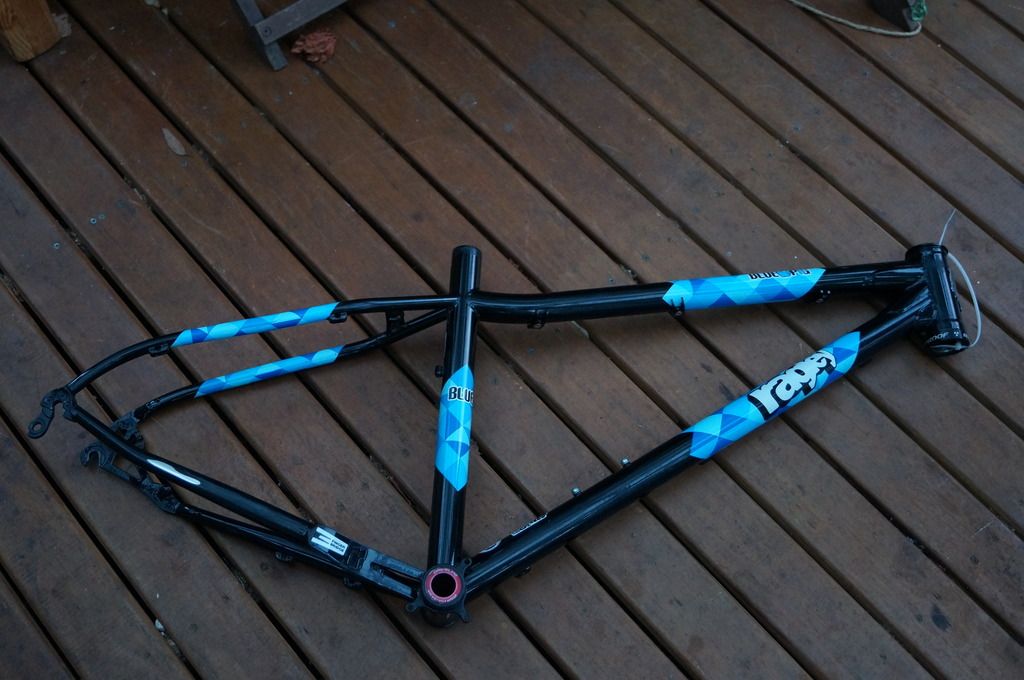 Last edited: