Over lockdown whilst slowly losing my mind because stuck inside, trails shut etc etc, I ended up heading down to the old local DJ spot with a shovel, and started resurrecting the old jumps that were now poorly shaped lumps of dirt. Trying to ride them on a trail bike make me quickly realise that a proper 26er is probably a good idea, so jumped on Gumtree and bought the cheapest thing I could find that wasn't garbage - an old STP, guessing 2008ish era? Deal was done with a random dude in the dark without much of a test, brakepads were shot so burned all the crap out of them with isopropyl and a blowtorch, everything else was fairly workable.
Changes in the month or so since buying:
Tyres - Kenda K-Rads suck, even moreso when they're 90% bald. Replaced with Maxxis Holy Rollers
Stem & bars - came with actually fairly decent NS bars (cut to <700mm) + stem, but being so used to wide bars they had to go. Replaced with Deity Copperhead and Joystick 8-Bit Alloy bars
Cranks, BB, chainring, pedals - Had XT M785s laying around and a 32t NW ring, so why not. Pedal change was a necessity, came with crap plastic BMX things.
Wheels were okay but heavy - found some DT Swiss stuff cheap on CRC because 26", so figured why not. EX471 on DT350 hubs, with DT Comp spokes.
Stripped frame - mostly with paint stripper, lost my cool with the bottom layer that wouldn't strip after subjecting eye to an involuntary chemical bath, so finished off with a wirewheel.
After / Before: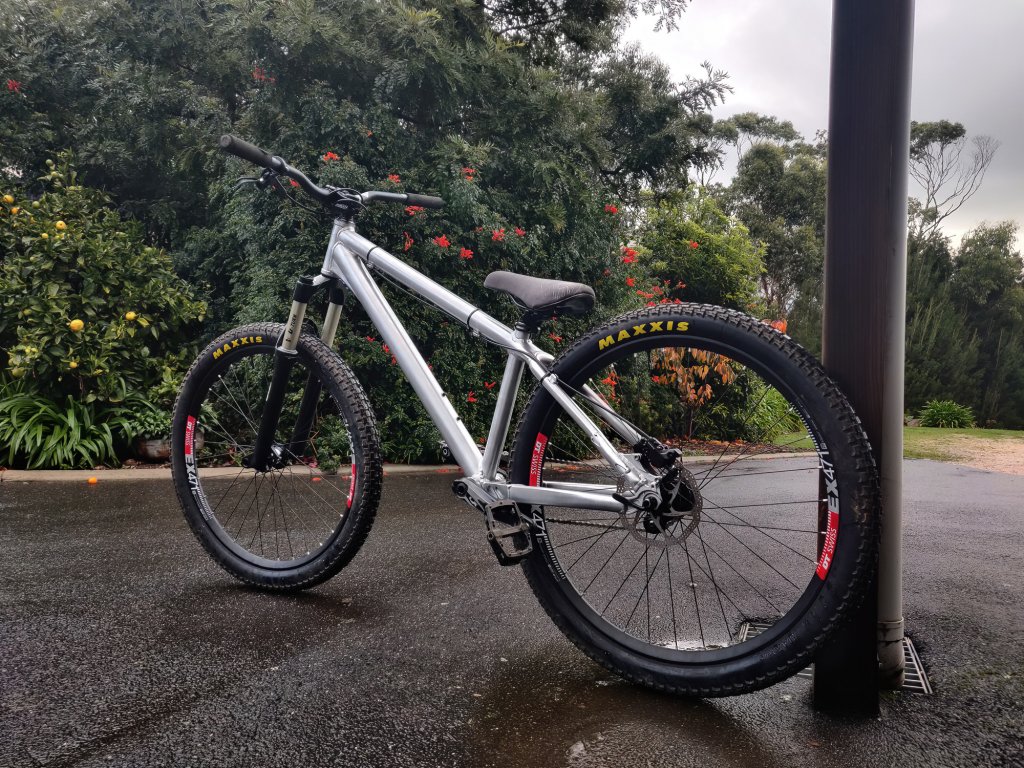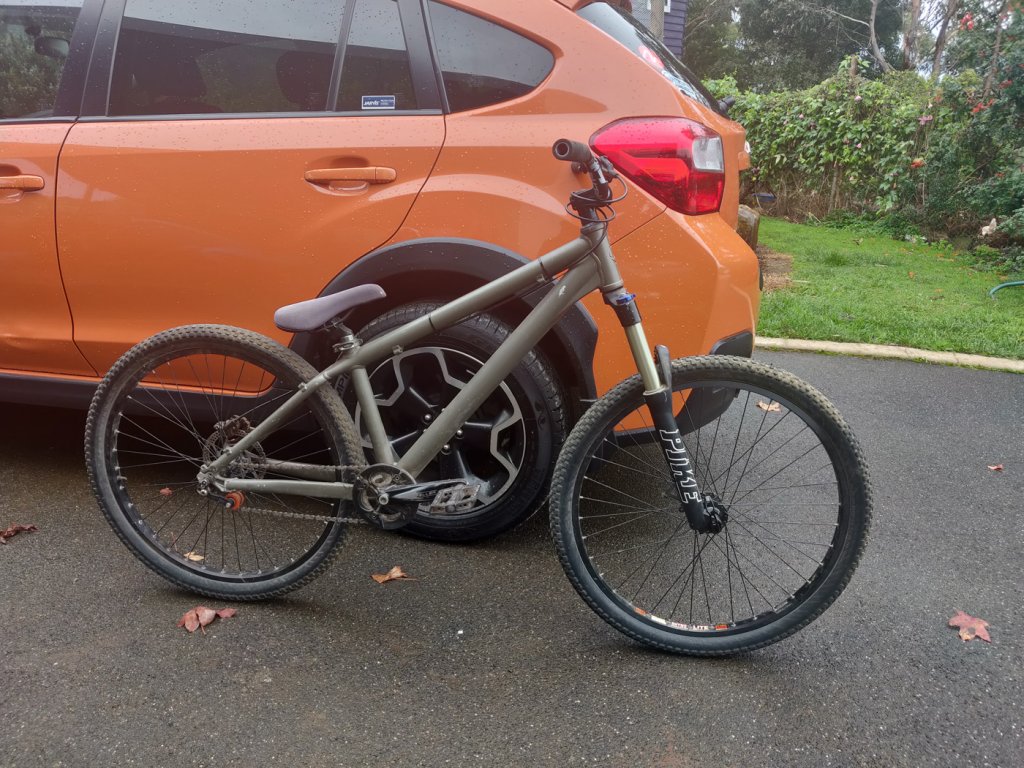 Stripping frame: