Bits in blue have been replaced from stock:
Frame
- 2019 Rocky Mountain Slayer - 165mm travel. Invisiframe protection.
Rear shock
-
Fox DHX2 Factory, 375Lb Super Alloy Racing spring
Front shock/fork
- Fox 36 Performance Elite - 170mm travel, GRIP2 damper
Handlebars
-
Spank Spike 35 Vibrocore - Cut to 785mm
Stem
-
Truvativ Descendant 35 - 40mm length
Headset
-
Hope
Grips
-
Renthal Traction - Kevlar
Saddle
-
Specialized Henge Comp
Seatpost
- Raceface Turbine R - 150mm (basically a Fox Transfer post).
Wolftooth lever.
Front brake
-
Hope E4
- SRAM Centerline 200mm -
Metallic pads
Rear brake
-
Hope E4
- SRAM Centerline 200mm -
Metallic pads
Cranks
- Truvativ Descendant 7K - Alloy, 170mm.
Eagle NX (steel) 34T
Chainguide
- Rocky Mountain Spirit Guide, OneUp bash guard.
Chain
- SRAM Eagle GX
Pedals
-
DMR Vault
Rear derailleur
- SRAM Eagle GX
Rear shifter
- SRAM Eagle GX
Cassette
- SRAM Eagle 10-50
Front hub
-
Hope Pro 4 boost
Rear hub
-
Hope Pro 4 boost
Front rim
-
DT Swiss EX511
Rear rim
-
DT Swiss EX511
Spokes
-
Sapim Race double butted 2.0/1.8
Nipples
-
Sapim Polyax brass + DT washers
Tyres
-
Minion Assegai 2.5
/
Minion DHR 2.4
. WT and 3C Max Terra
Tubes
-
Tubeless. Cushcore in rear.
Total weight
- 15.1Kg
This is what it is meant to look like out of the box, but I wouldn't know as I replaced heaps of bits before it even touched dirt for the first time:
Being off the dirt for some 10 weeks with an injury gave me heaps of time to slowly build this beast up rather than the usual frantic unbox one day and getting it ready to ride the next day.
Also with not being able to ride gave me heaps of time to read and learn how to build wheels. Here I am building up my first set for my own bike, which makes sense that I should be the guinea pig of my novice workmanship. Thanks to Boom King and DuckMeister for the inspiration and tips:
Picture perfect:
Now I have a collection of bits ready to keep me busy for the following weeks: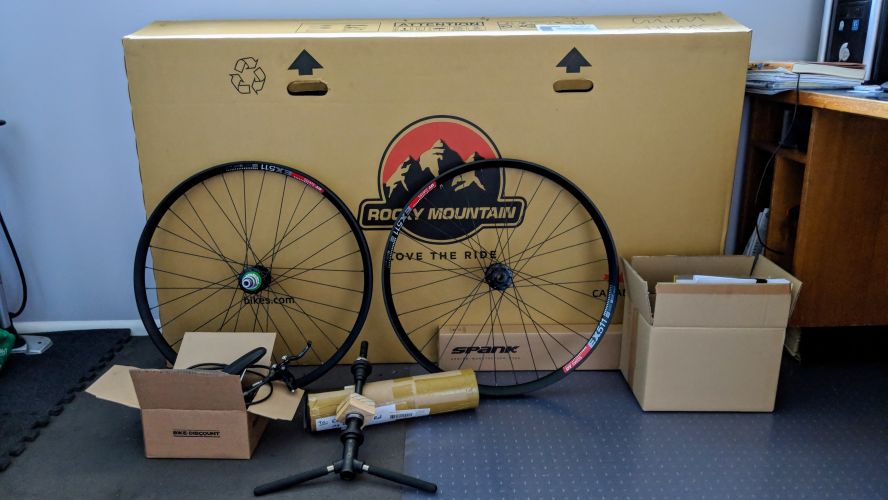 Then came the long awaited day to unbox (ok I lied I did have a peek the day it got delivered):
The headset was seriously tight af to press in, even though I stuck the cups in the freezer overnight. Much stress, swearing and sweating at this point: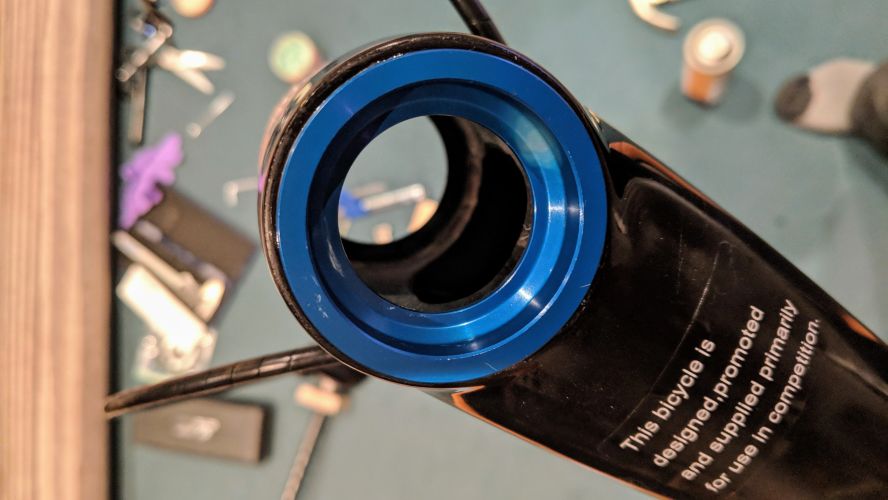 Some decals from Slik Graphics. Top quality printing and quality of vinyl. I found they were slightly oversized compared to the stock ones so be careful with placement to avoid overlaps: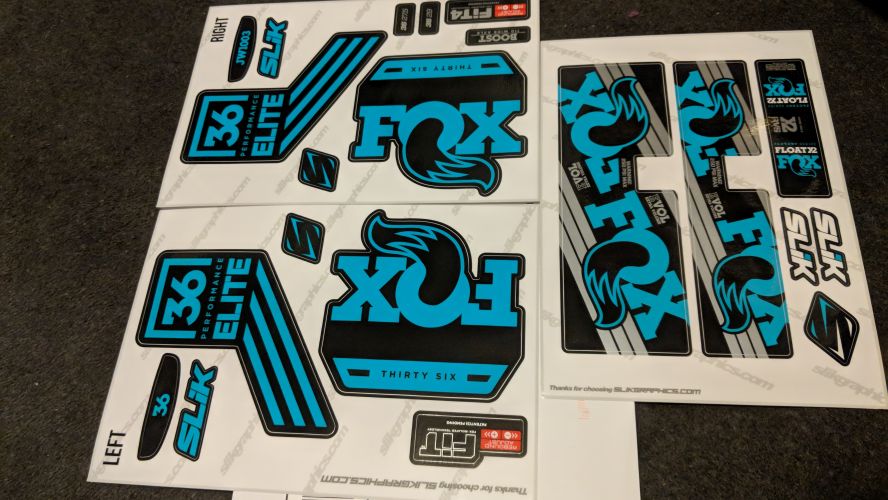 Whoever designed this cable port thing is an arsehole as they made the slots too narrow to fit brake hoses through... Had to cut and replace the barbs off: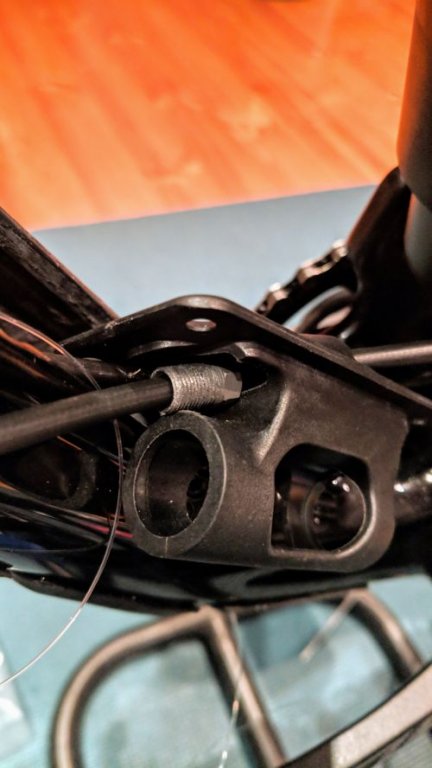 Couldn't get the XD cassette off as the monkeys at the factory did it up way too tight, and the chainwhip I had wasn't long enough to wrap around the 50T without slipping. Ended up going to a shop before I destroyed the lockring.
For future I made this new improved tool which I will name the Enduro Whip (trademark pending):
OK not really that long I ended up trimming it in the end but you can see how it works now: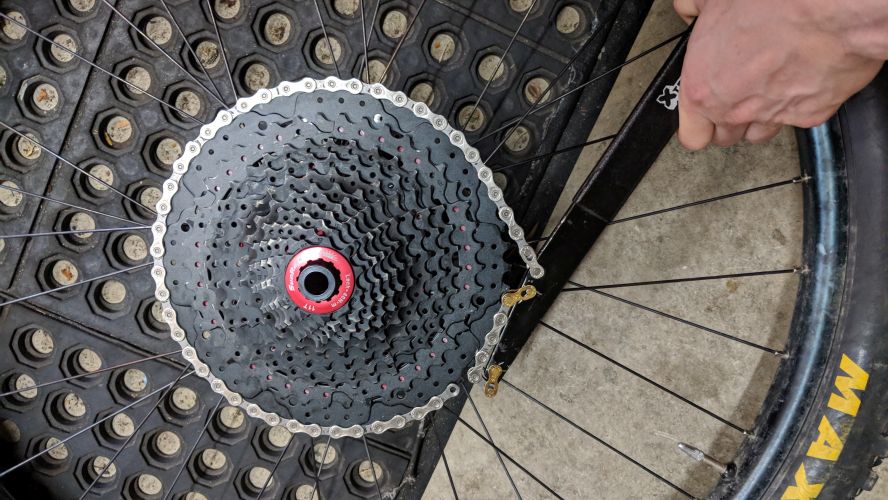 [fast forward through all the boring shit like shortening cables, putting on decals, frame protection and other stuff]
And tada, it is now finished: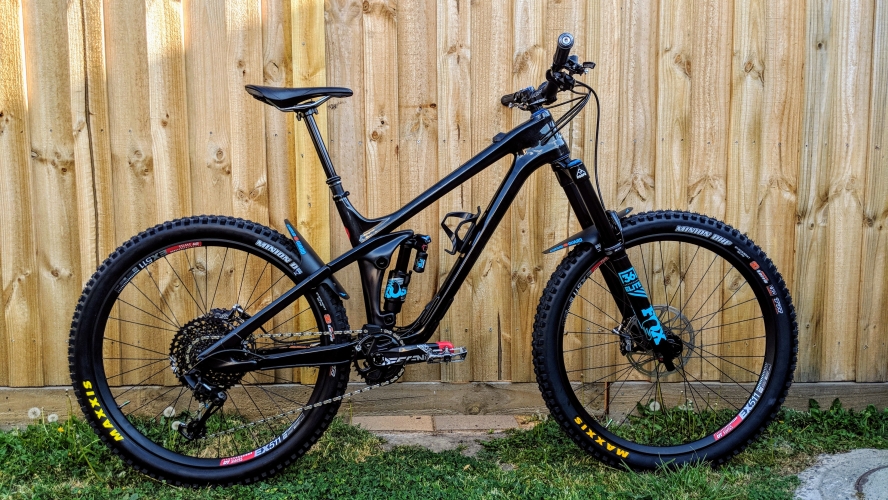 Some closer up pics: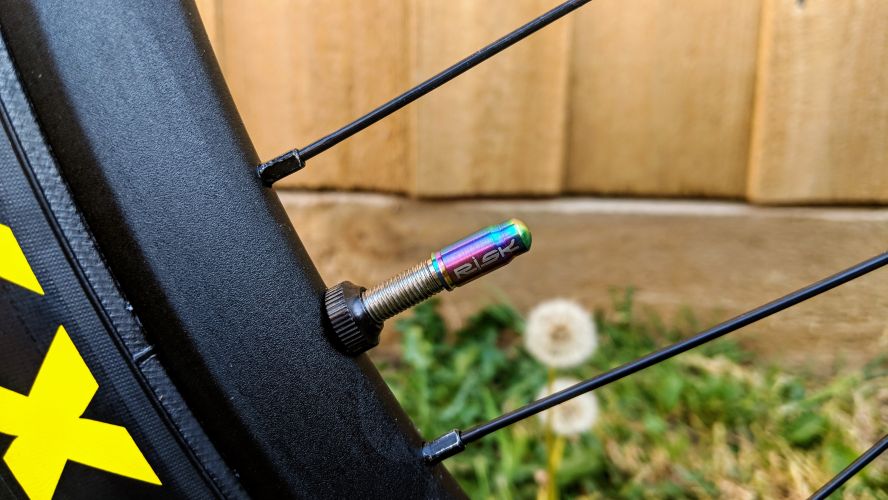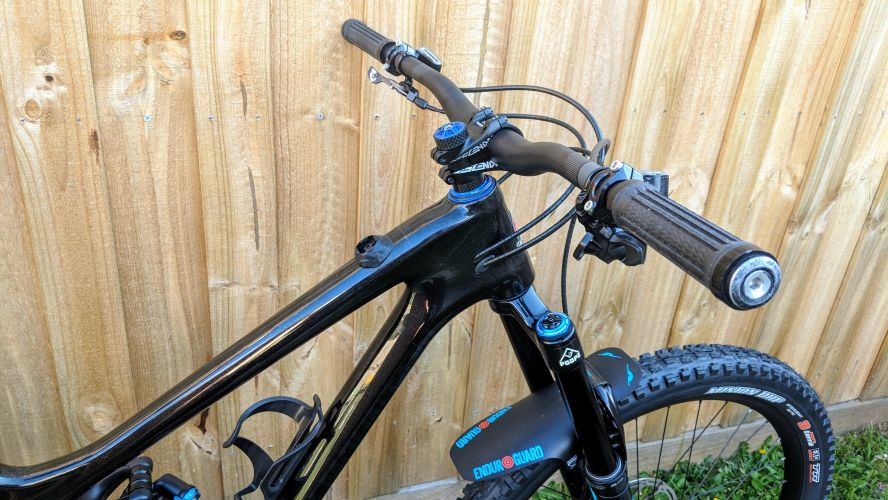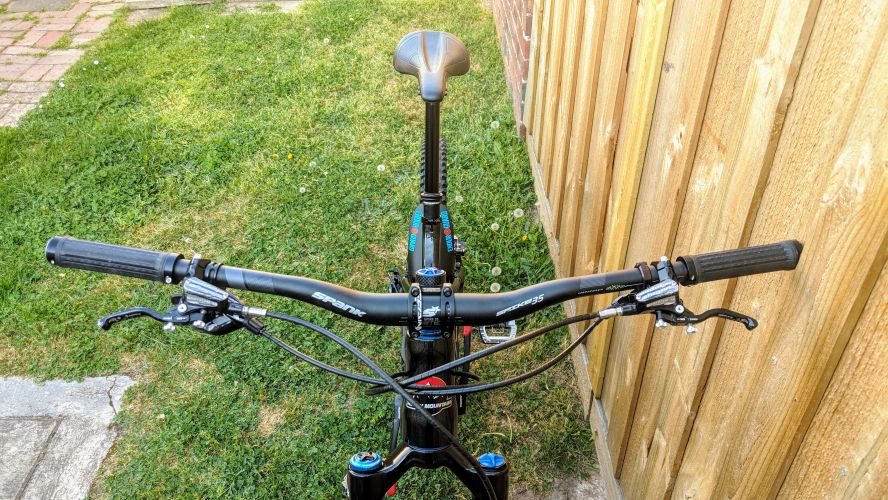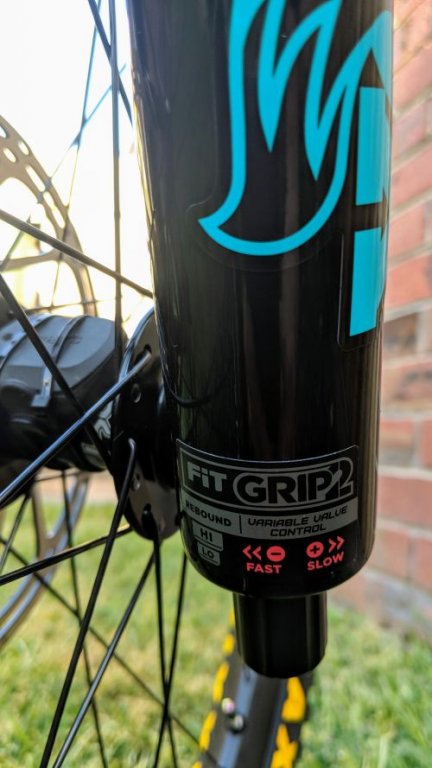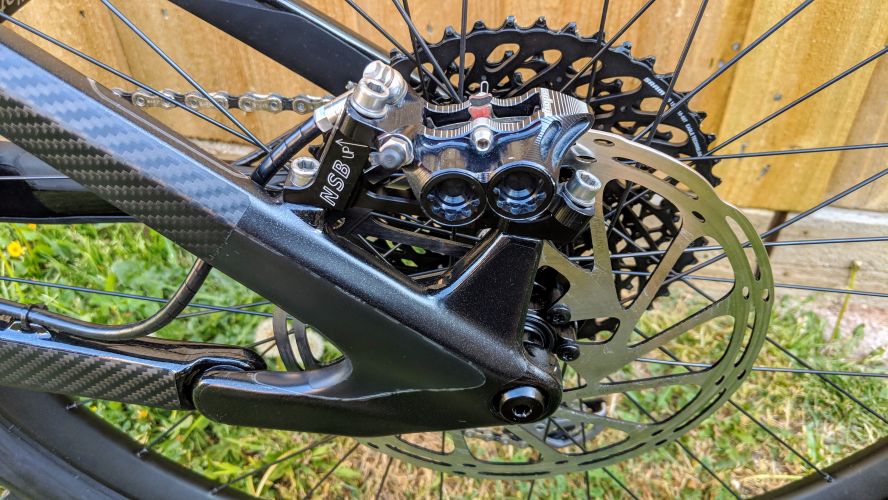 Next update will be about observations and tweaks after having gone for a few rides. Cheers!
Last edited: