Item:
S-Works carbon crankset or Cannondale Hollowgram SiSL - must be 175mm crank arms
Location:
Anywhere if you'll post.
Price range/Willing to Pay:
Extra Info:
S-works
I'm after the style S-works carbon crankset like this: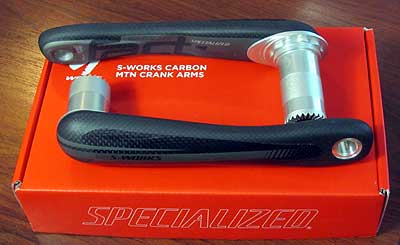 Must be the MTB version (not road version).
Hollowgram
If you've got one of these, then I can use pretty much any version if the price is right. Must have 175mm arms. Ideally it'll be the MTB version with triple ring spider, but almost any other version can be made to work with replacement axles etc. Let me know what you've got.