Item:
Banshee Prime large
Location:
Canberra but can post at buyers expense
Item Condition:
Good used condition. All bearings and pivots are smooth etc.
Reason for selling:
Set it free and if it loves you it will return, preferably not.
Price and price conditions:
$2600
Extra Info:
Picked this up off here not long ago and absolutely love riding it, problem is I don't ride it much I'm on the hardtail a lot. Have made quite a few changes from when I got it and have made a few more for the sale. It's not a show room bike it's built to last.
Frame - Banshee Prime V2 large 2019
Fork - Rockshox Pike RTC3 140mm
Rear shock - Monarch RC3 140mm
Seatpost - X-Fusion Manic 150mm
Brakes - Shimano SLX
Cranks - Shimano SLX
Derailleur - Shimano Zee
Shifter - Shimano XT 10spd (modded to use a SRAM clamp, not pretty but solid)
Wheels - Bontrager Line elite 108poe
Maxxis dissector front and rear (slow leak in the rear)
Race face bar 760ish and generic black stem
Almost new WTB volt saddle
Jetblack peddles
Happy to text more photos if you message me with your phone number, resizing pic shits me a bit.
Frame/fork/shock option is a maybe
@droenn
and then
@PJO
have first dibs if it goes this way as they have contacted me already.
Pictures:
3 shitty ones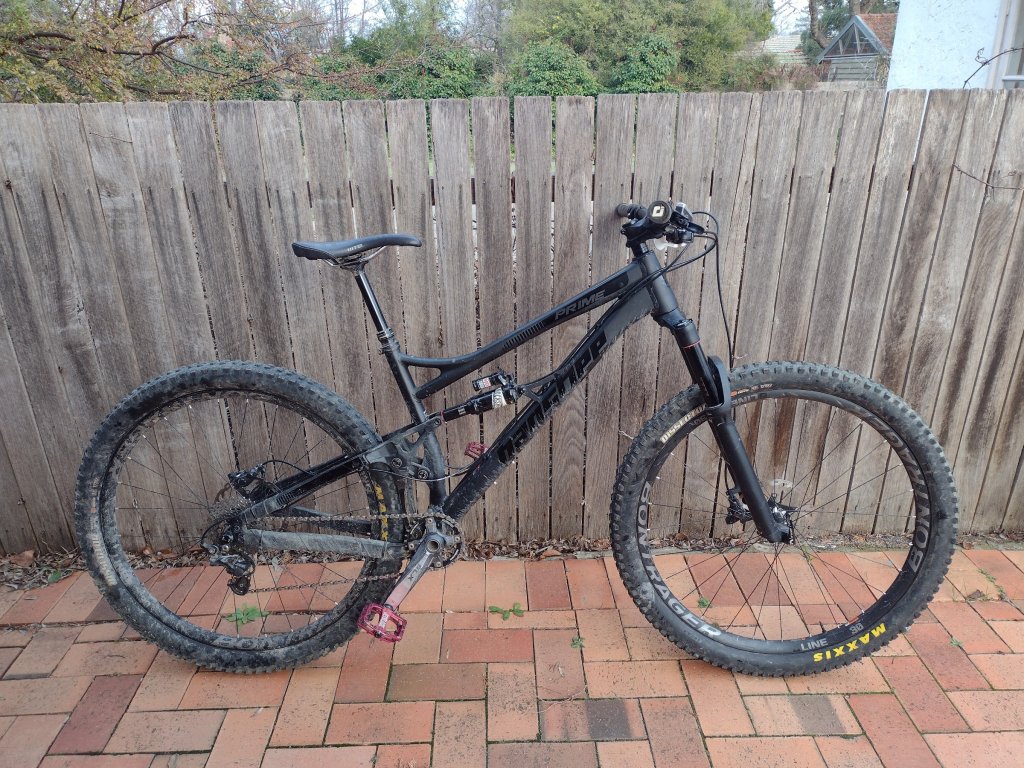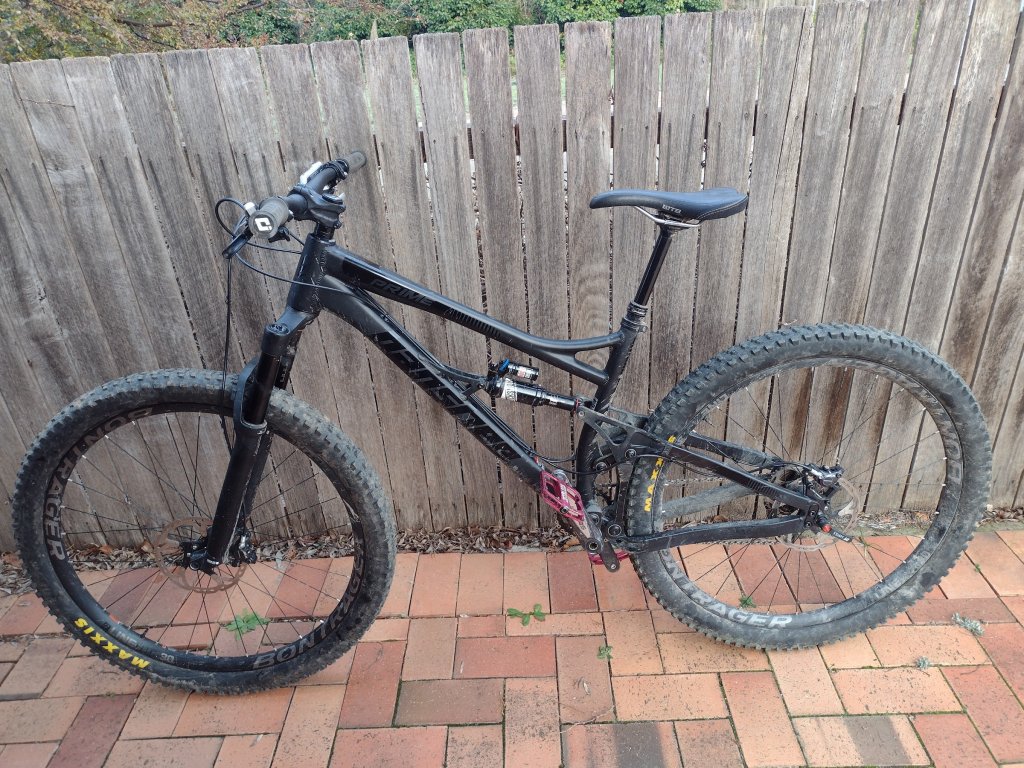 Last edited: