Item:
2014 Kona Operator Carbon Medium Black/Green.
Location:
Townsville, will send interstate at buyers expense
Item Condition:
Good working order, a couple scratches on the lowers from shuttles, scrathes on bars and brake levers, scratches on chain stays, general marks from shuttles etc but overall vgc.
Reason for selling:
Getting old and down grading, not riding enough.
Price and price conditions:
now $1450 .
Extra Info:
Only ridden a dozen days by an old fella! Bought from original owner who has some small general scratches on rear stays. Scratches on handle bar. Dented rear rim. Newish Front rim tubeless, rear tubed and works fine. Bike in good working condition. Great bike fun to ride. New front rubber white wall. New white mrp bash ring!
2014 Kona Operator Carbon Green
- New MTX 29 Sunringle front rim.
- Sram X9 Derailleur 10 speed.
- Renthal lock on Grips
- MTX 33 Sunringle rear Rim
- Rockshox Kage RC Rear shock 400 spring new.
- Boxxer RC Front Forks no scratches on stanchions
- Avid Code R Breaks front and rear work great.
- Shimano Zee Cranks
- E-13 Change Guide, now has white MRP bash ring
- 36 T B/B Shimano Press Fit 104.5 mm
- Handlebar Kona
- seat post Kona.
Does not come with pedals.
Shoot me some questions. will post at buyers expense, have posted before.
Location Townsville..
Pictures:
pictures without new white bash ring and front white wall minion dhf.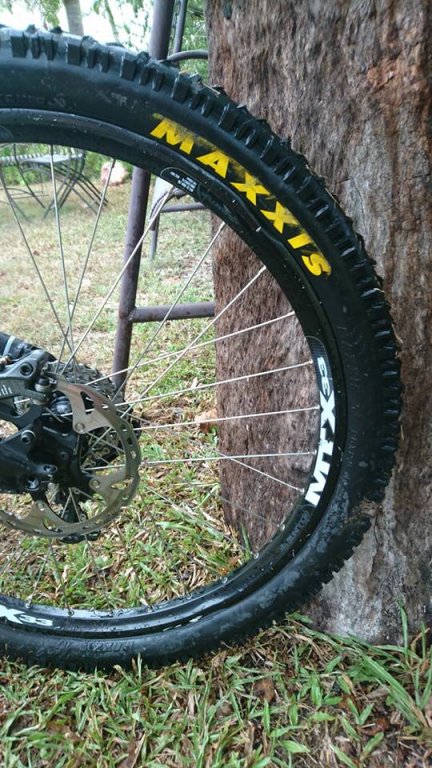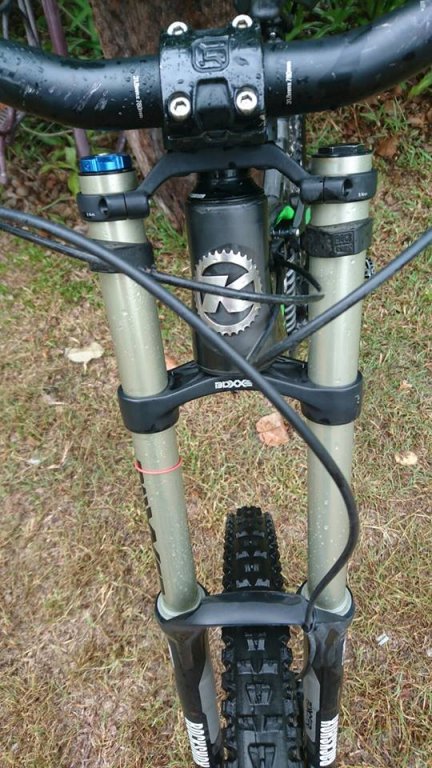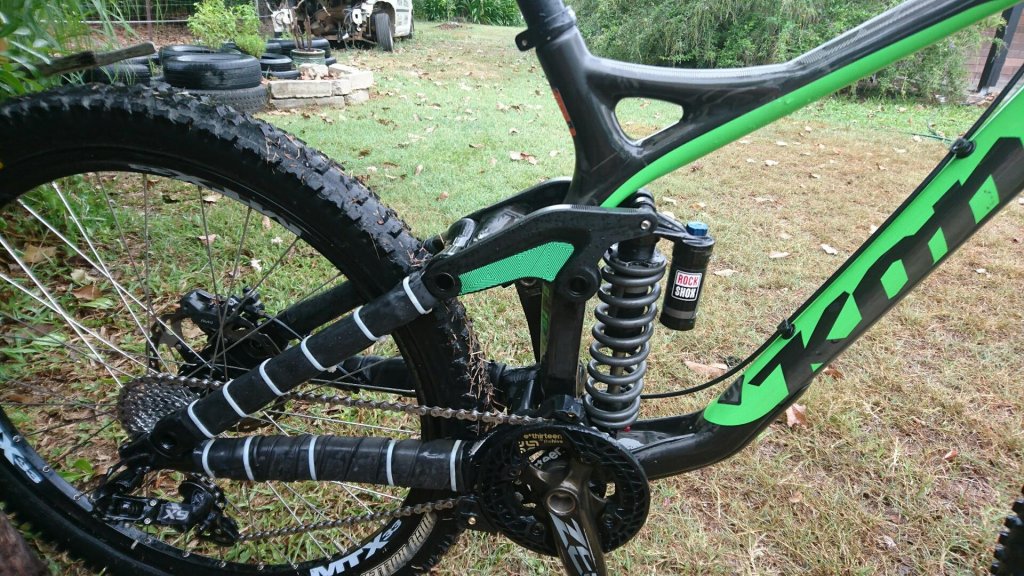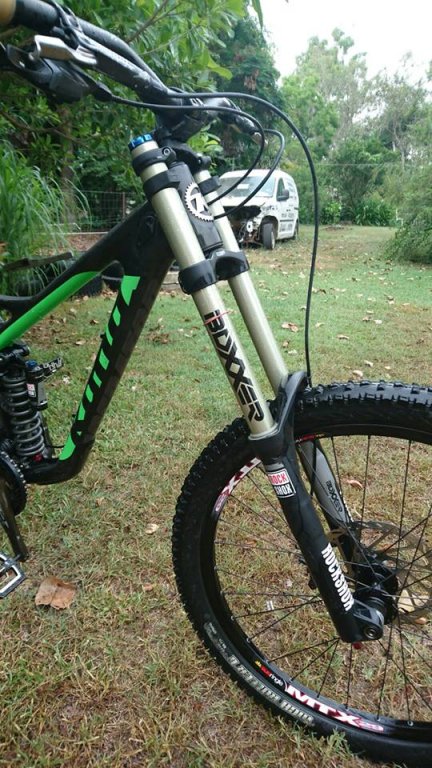 Last edited: