Dr. Beebenson, PhD HA, ST, Offset (hons)
Item:
Waltly Custom Titanium Hardtail
Location:
Derrimut, VIC

Item Condition:
Excellent, as new.

Reason for selling:
Touch too big, already have another.

Price and price conditions:
Erm... $600ish? I have no idea what a custom titanium frame is worth used - make me an offer if you're interested.
Cost about $1500 AUD landed when I got it back in July. Generally takes at least a couple of months to get a frame designed, built and shipped, and I believe the lead times have blown out further now due to increased demand from COVID shortages elsewhere - so here's the chance to jump the queue and get one now!

Extra Info:
Come with Cane Creek "Hellbender" 70 series headset (better bearings and sealing than the 40 series), and a Shimano MT-800 threaded BB (which I can remove if it doesn't suit your needs).
Prefer to sell to a 'burner I recognise as I would prefer not to see it on facebook a week from now.
Frame specs:
Boost 148x12, has an integrated IS42/52 headset, 30.9mm ID (34.9mm OD) seat tube, clearance for a 27.5x2.6" rear tyre (but a 27.5x2.5" rear tyre would be a better choice if you care about mud clearance). BB height and STA were designed around running it mulleted with a 140mm 29er front fork and wheel, but you could run it with a 160mm 27.5" front fork and wheel if you don't mind the HA getting a fraction steeper. I'm 6'2"/188cm and generally prefer a slightly short reach for my height, so if you're 6'2" or above you're probably in the ballpark size-wise.
Geometry diagram:
See below
View attachment 364820
Pictures:
Several!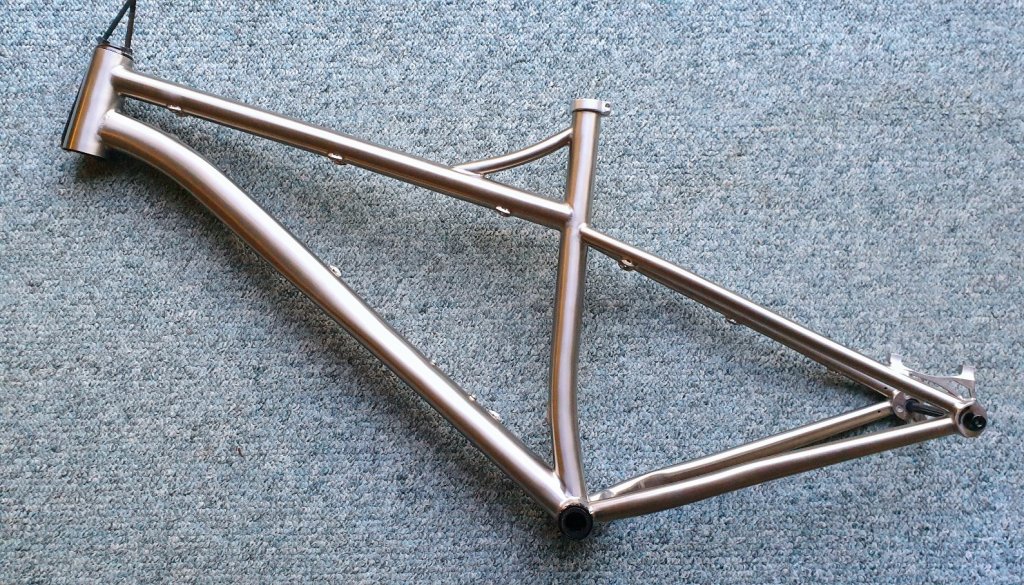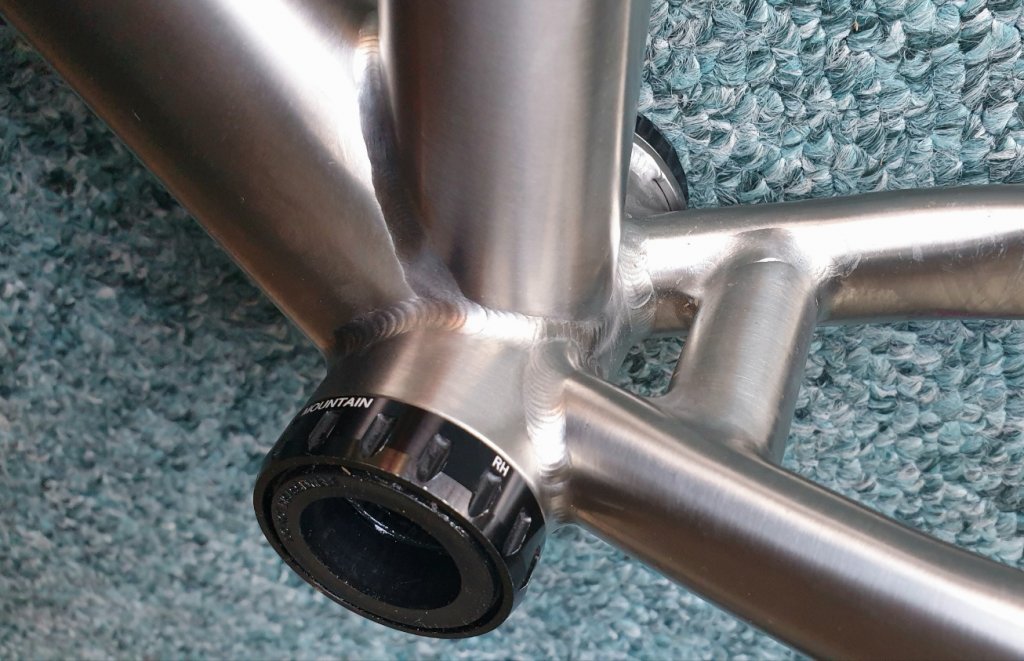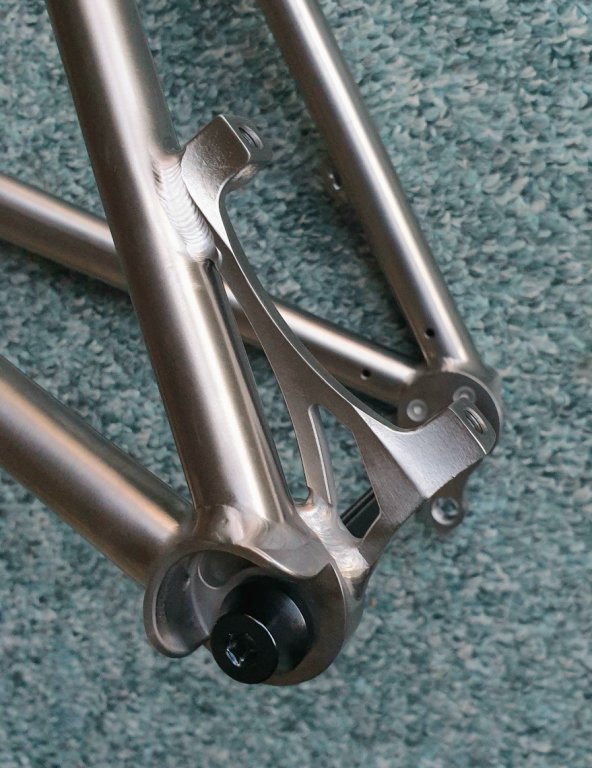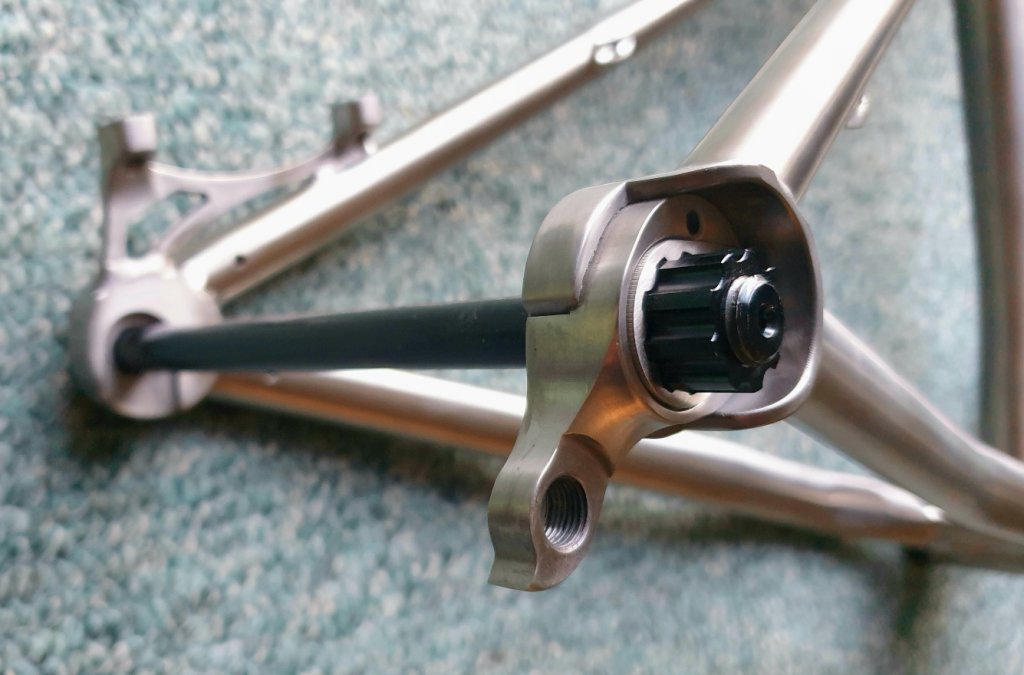 And a couple of naughty pics of it built up just as a teaser...
View attachment 364822
View attachment 364821