I'll preface this by saying years ago that IF I ever bought a 29er..IF..it would be a Phantom.
So here we are.
Except it's not 29.
And it's really not for me...but I like it a lot, and will ride.
Basic build with spare parts that are otherwise doing nothing. Felix just lost his unused XC bike that the wife very occasionally used. They can share this with me.
Frame. 2015 banshee phantom medium.
Shock. CCDBA in-line.
Fork. (Currently) 160 pike RC 27.5.
Wheels. Pro2 Evo 40pt on arch EX 27.5
Tyres. Tubeless, SS rear, HR2 front...because they were on the rims at the time.
Cranks. GX with 32t NW. 175mm
Train. XT shifter, derailleur and chain.
Cassette. X1 10-42 XD
Bars. Atlas 750
Brakes. M8000
Stem. Thomson elite 70mm
Dropper. BrandX 30.9 125mm
Grips. TLD lockon.
Weight. WAY more than a 105mm travel bike should be.
Initial impression; I really like it. Despite same weight as spitty, definitely pedals better. That said, was only 4km loop around home trail, with ribs too sore to push it. Feels like a lot more than 105mm rear.
Planning shorter fork. Thinking 130mm pike. Also need to get the BB up. It's designed for 27.5+ or 29. Yet to set dropouts in highest position, and that with shorter cranks might stop strikes. Also tempted to try a 190mm shock instead of the 184. Will only add about 5mm of travel, and it appears the it will all clear.
Looking forward to a proper roll when I'm fighting fit.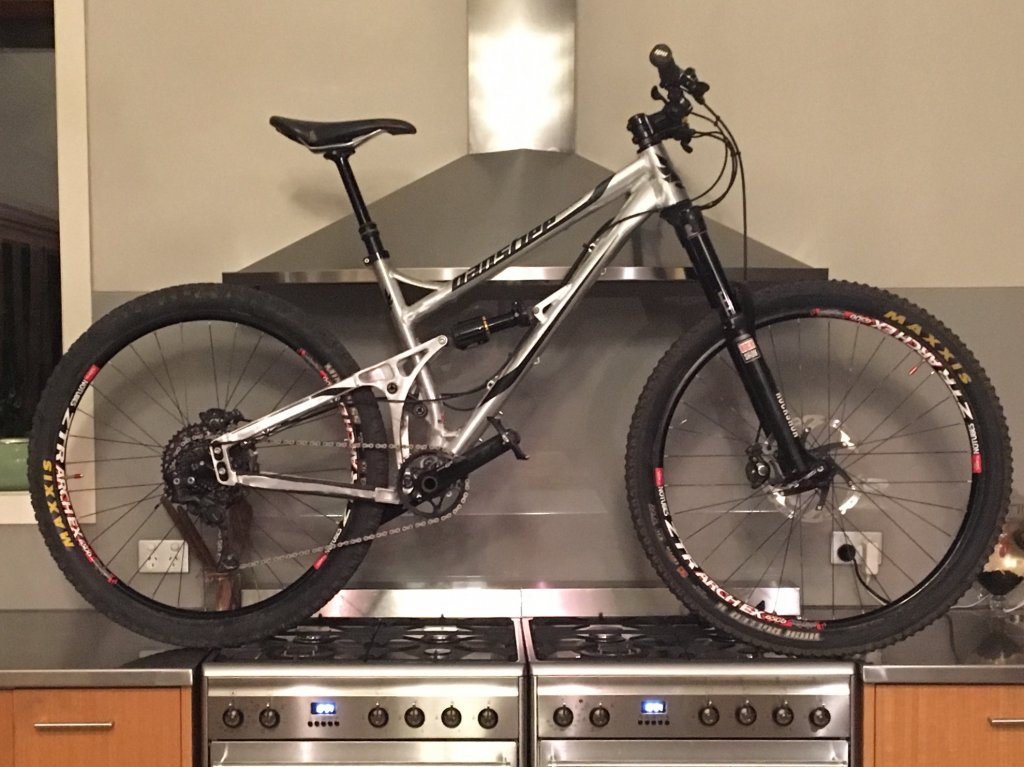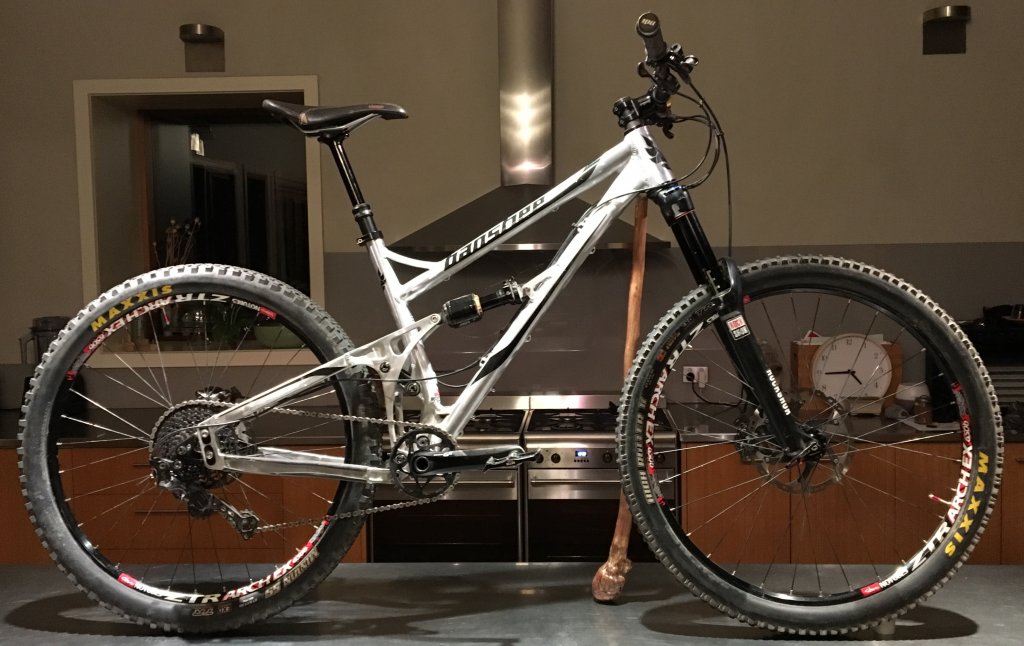 Last edited: