The time recently came to put Felix on a DH rig. He's happily raced his spitfire for the last 18 months, but he's starting to push the trail bikes to their limits, and keen to race some more challenging tracks, so after a bit of a hunt, found a local bike going to waste (Darcy Coutts brothers bike).
Had tested a 27.5, but he jumped on this 26 and loved it.
Frame/Shock and fork were excellent, most of the rest was pretty worn out or not my cuppa.
Had it now for a couple of months, slowly tracking down replacement parts. (Gold where possible)
He's doing the Nationals and Oceanias, so apart from a couple more tweaks coming, she's ready to rock.
Was never complete without a Chainsaw sticker.
Frame: 2013 Devinci Wilson. Carbon.
Fork: 2011 WC Boxxer.
Shock: CCDBA coil.
Bars: Fatbar 780
Cranks: Gravity motoX (planning saint)
Brakes: m820 saint (came with XO)
Rotors: RT86 180/203
Derailleur: Zee (Saint coming). Came with X9
Shifter: XT (came with X9)
Cassette: PG1050 11-26
Wheels: 823's on hope pro2 (came with thrashed Easton havoc.
Seatpost: Thomson elite
Tyres: 2.5 DHR/DHF ghetto tubeless.
Pedals: Hope F20.
Weight: 16.8 ready to race. Planning to shave a bit more off as parts come up.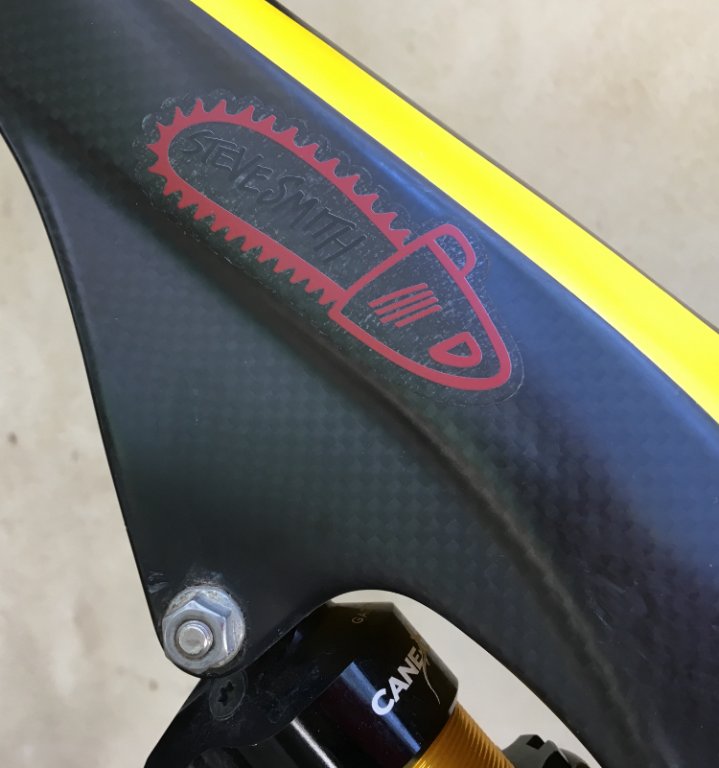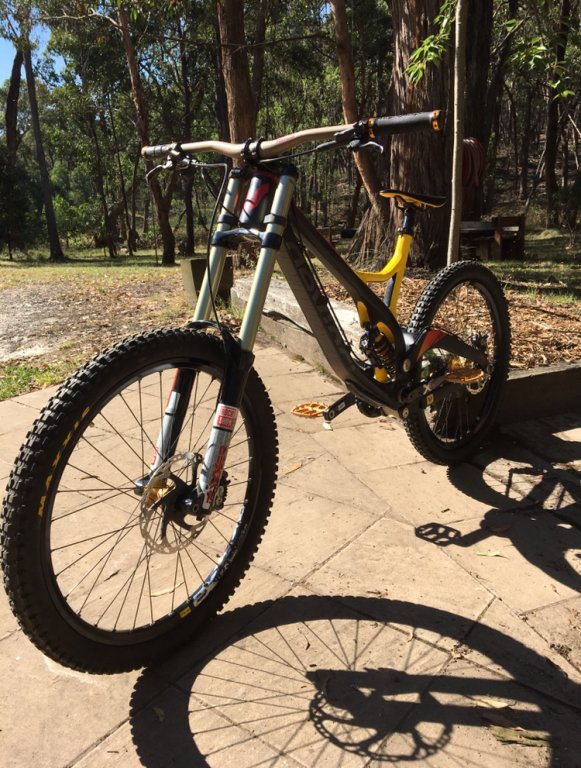 UPDATED FORKS. Now with 2018 WC's
Last edited: