I have been riding a Transition Smuggler for last 4 years and recently upon over hearing a trail head discussion around buying a second hand bike I sold it. So this obviously leaves an unacceptable gap in the shed and the equilibrium must be restored. This means new bike time. I had my mind set on a Transition Spur and upon making the effort to purchase one found that there will be no stock until mid October. This in itself wasn't really an issue (except for my impatience) but I also wasn't real keen on parting with a 20% deposit to secure one and then wait. With the Seafoam Green already sold out from the October order I felt waiting and seeing seemed like you would miss out too.
So this got me looking further afield and taking a small breather in my burning desire to throw money at a bike shops and take a look at what else was out there. It is a bad time of year to buy as a lot of the 2020 stock is already sold out and shops are waiting on the 2021 stock and coupled with the bike sales explosion of a Covid society it felt like slim pickings.
It did however lead me to discover a bike that after reading some reviews and watching some Youtube I felt ticked all the boxes and it is currently available. So bike is duly ordered and as protocol demands a PYR thread is developed.
Annndddd the winner is Ibis Ripley in Shimano XT / Fox Factory Build.
When I started looking further afield for other bikes I found these. Youtube and media reviews have these things pedaling extremely well. Even though I mainly ride XC it is not like I race for trophies in XC and adding some more fun factor to the bike seemed to make sense. Ride report will need to come later as well I haven't ridden it yet. I need to adjust suspension and debating on lopping about 20mm off the bars on either side as at 800mm they are on the wide end of where I normally feel comfortable on my local trails.
Frame
-
Carbon Ibis Ripley Full Suspension DW link
Shock
-
Fox Factory DPS
Fork
-
Fox Factory 140mm Fit 4
Handlebars
-
Race Face Next R carbon 35 x 800mm
Stem
-
Race Face Turbine 35 x 50mm
Headset
-
Cane Creek 40
Grips
-
Race Face Lockon
Saddle
-
WTB Volt
Seatpost
-
Fox Factory Transfer
Front brake
-
Shimano XT Trail - 4 Pot
Rear brake
-
Shimano XT Trail - 4 Pot
Cranks
-
Shiamno XT - 32t - 175mm
Chain
-
Shimano XT 12 spd
Pedals
-
Shimano XT Trail
Rear Derailleur
-
Shimano XT Shadow 12 spd
Rear Shifter
-
Shimano XT 12 spd
Cassette
-
Shimano XT 10 -51
Front Wheel
-
Ibis S35 Alloy
Rear Wheel
-
Ibis S35 Alloy 36t 4 pawl 10deg
Tyres
-
Rear
-
Maxxis Aggressor 29 x 2.3 EXO TR
/
Front
-
Maxxis Minion DHF 29 x 2.3 3C Maxx Terra EXO TR
Bottle Cage
-
Giant Right Hand Side Pull
Total weight
- 12kg - will be adding purple anno to bring weight down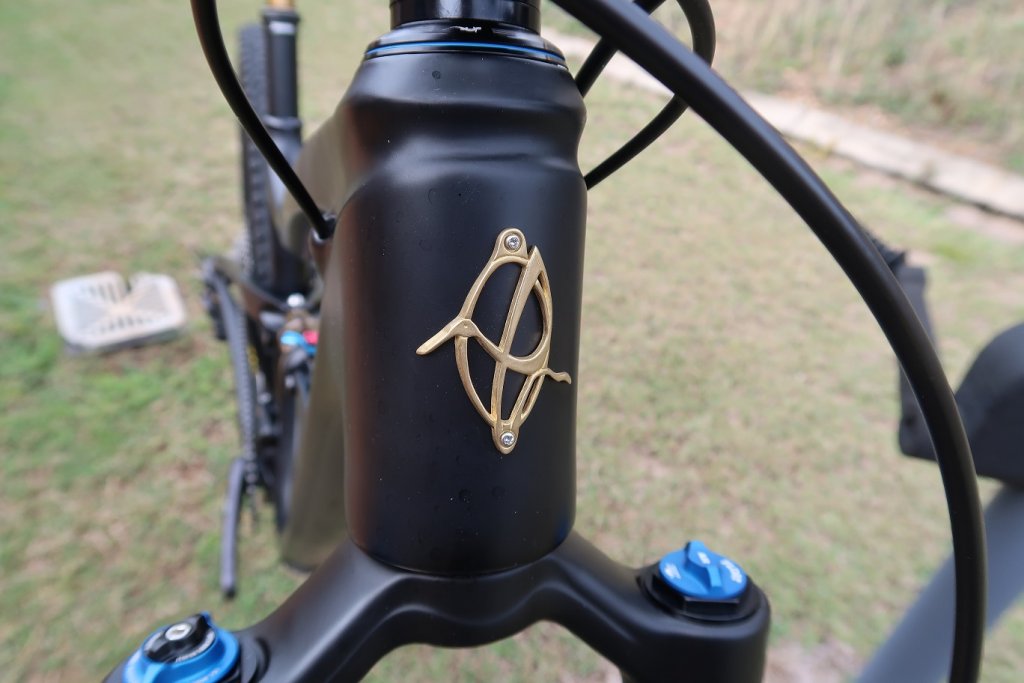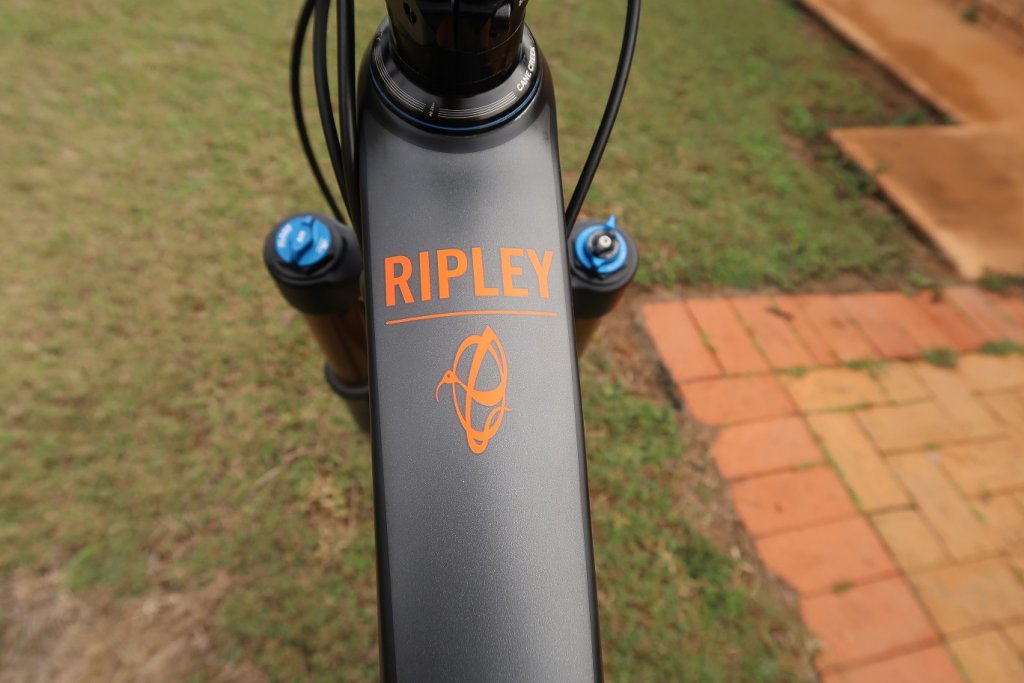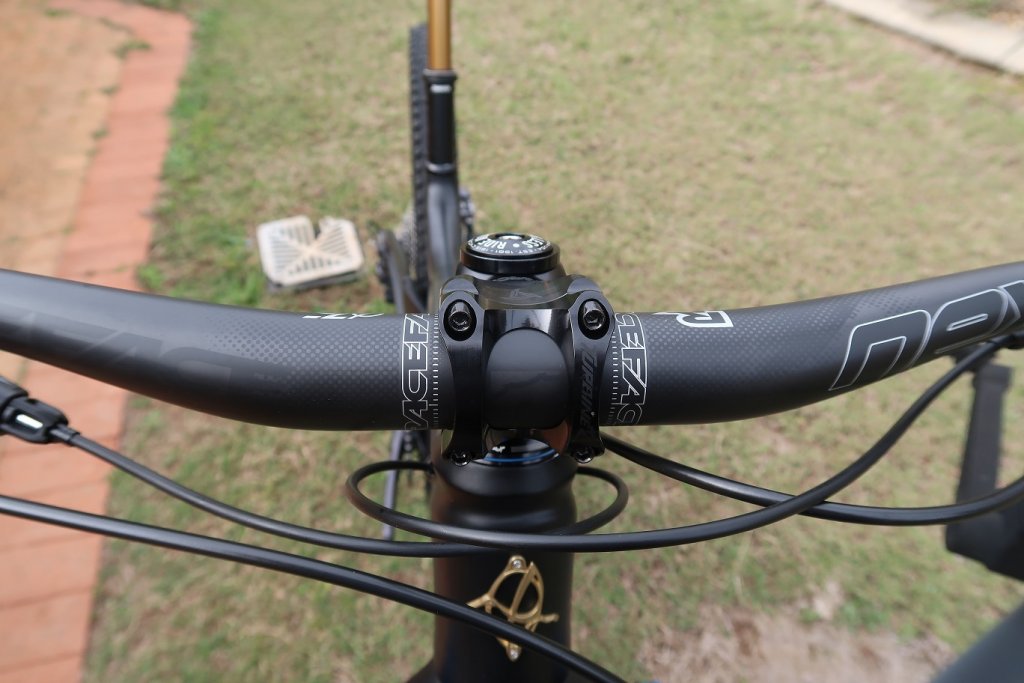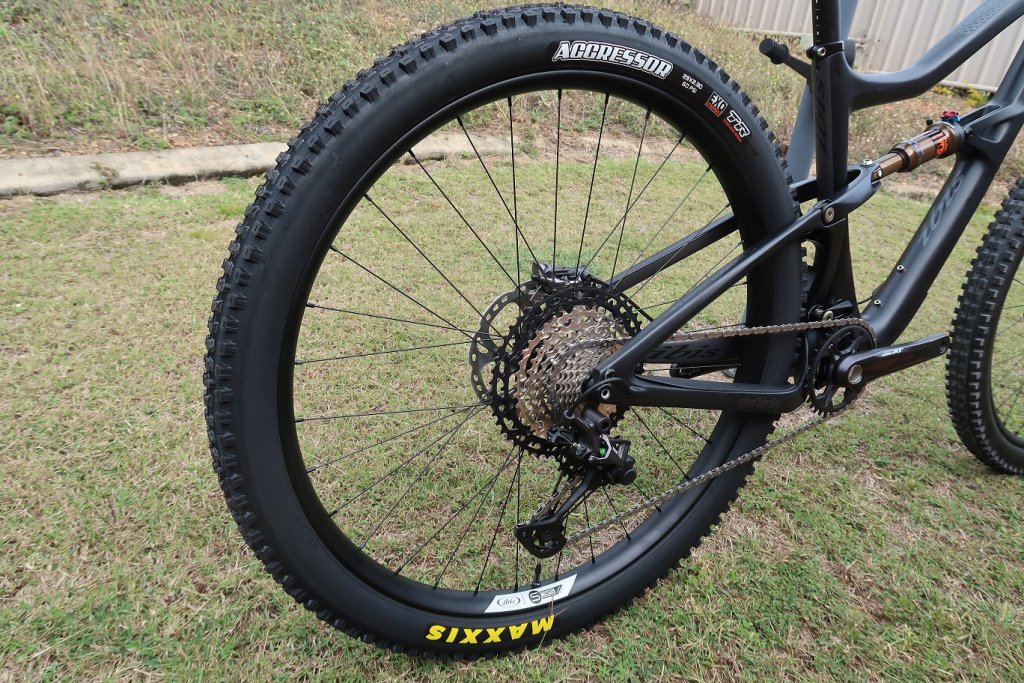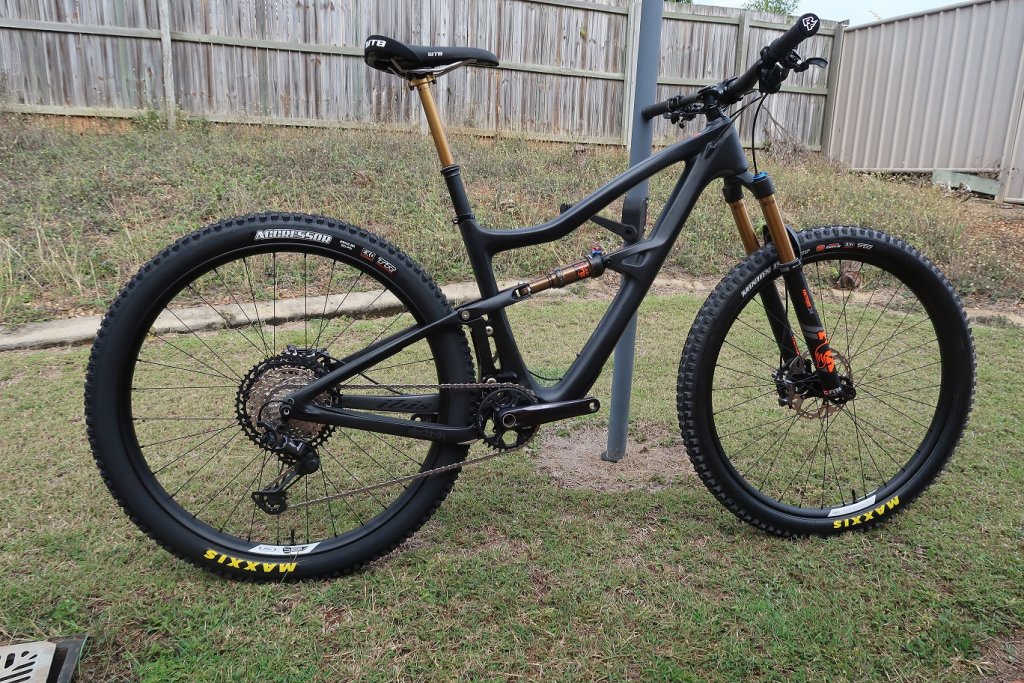 Last edited: