*sorry for the low quality photo's, no more fancy (not so)smart phone so had to make do! will try to scrounge a better one*
G'day guys! well after a couple of years without riding bikes, i decided to finally build up the frame i impulse bought quite a while ago!
bought the frame from here, Duncan was great to deal with! he had taken great care of it and threw in lots of bits and pieces. its a large (lovely having a bike that fits!) black and came with a choice of coil or air shock.
at some point i decided i wasn't going to ride again and sold the fancy new rockshox revelations (stuuuupid!) so i had to replace them with something cheap and second hand, bomber 55rc3 Ti's sounded just about fancy enough! they're typical bombers, super plush, eat up everything, and pour out oil! ha!
i came across some cheap wheels that were decent quality, hadley hubs and MTXs. the ugly old MTXs were a delicious shade of pink urban camouflage, why anyone would ever want to use this color scheme on anything at all is a complete mystery to me, but i knew a quick splash from a cheapo black rattle pak would quickly fix that! so they got bought, de-pinkerized and thrown on.
the rest of the build is a combination of bits that ive had in the shed for years, a few cheap e-bay, facey and forum scores and the new 10 spd gear from chain reaction.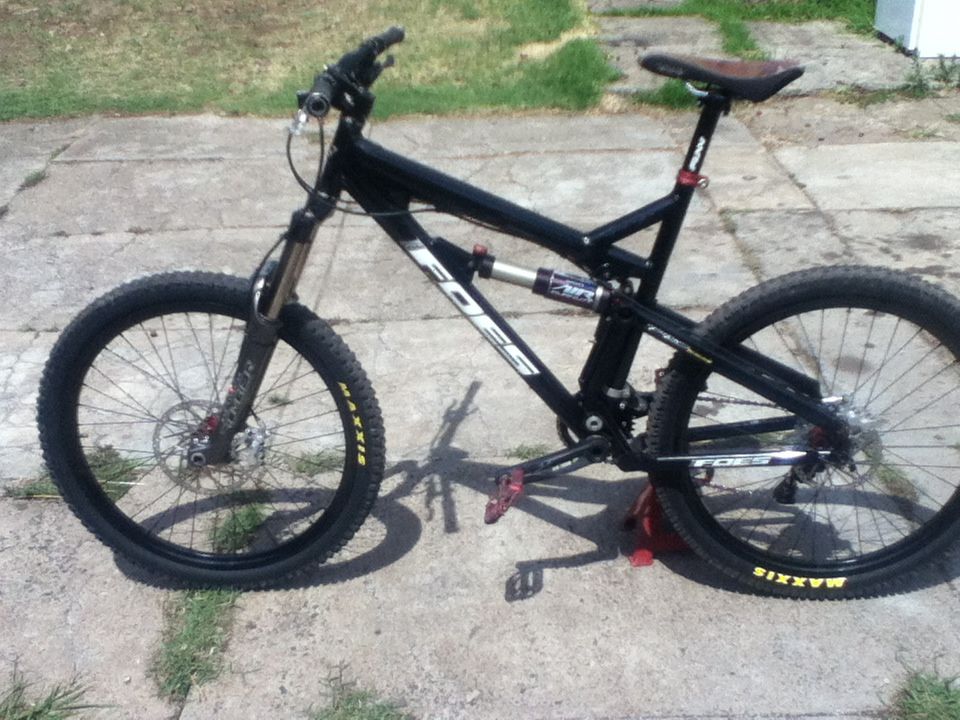 i've had the Hope 4pots for years, swapped them between a ton of different bikes, they will end up on the Schwinn eventually. i used the Diablos stem on lots of bikes too until going direct mount on the DH bike, then got chucked in the toolbox. still love it.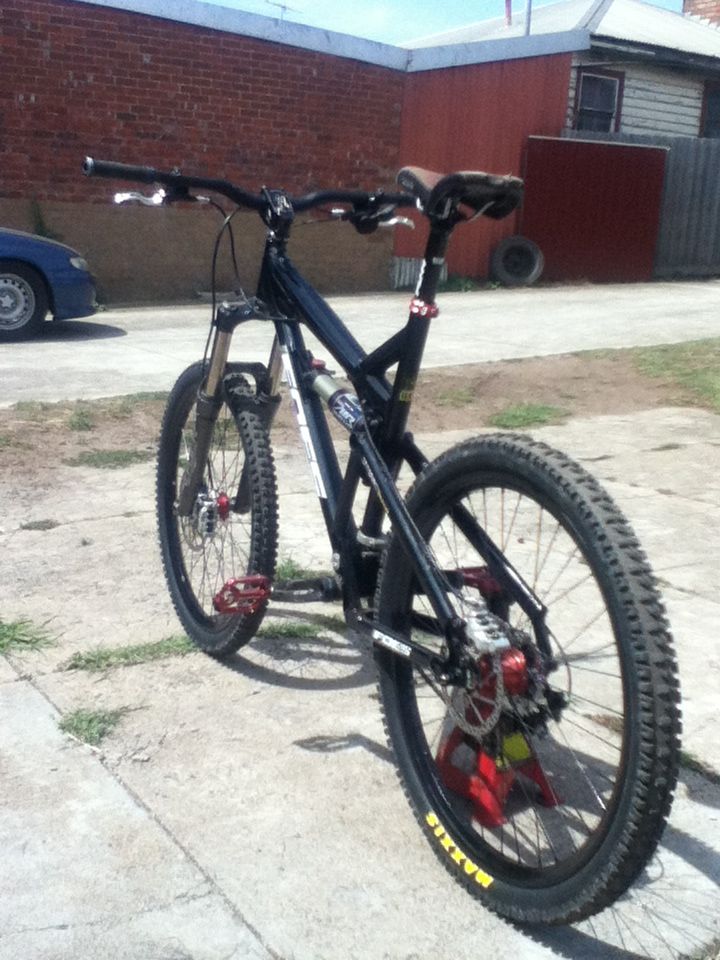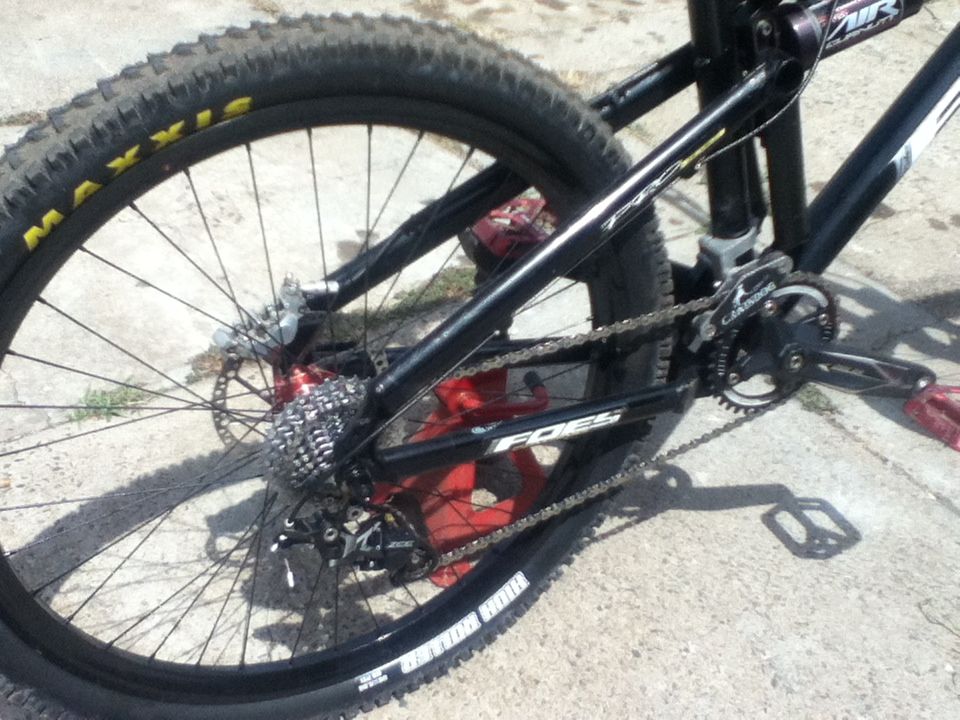 i found the old chaindog hanging up in Dads shed while over for a BBQ, been there for a long time! its probably not completely necessary with the clutch mech and narrow wide hope ring, but it looks cool and should stop that 1 in 100 chance!
only ridden it once offroad so far, jeeze im a bit wobbly! just need to get some strength and fitness back so i can actually enjoy some nice long rides! the Foes ended up being a bit more beefy than my last trail bikes but its sturdiness inspires a bit of confidence. its one of the most silent riding bikes ive had, no rattles or clunks, just the soothing hadley humm. bloody love it!
Being a tinker-er the bike will be changing all the time, ill update if i find better cheap bits to run!
Cheers and happy tinkering