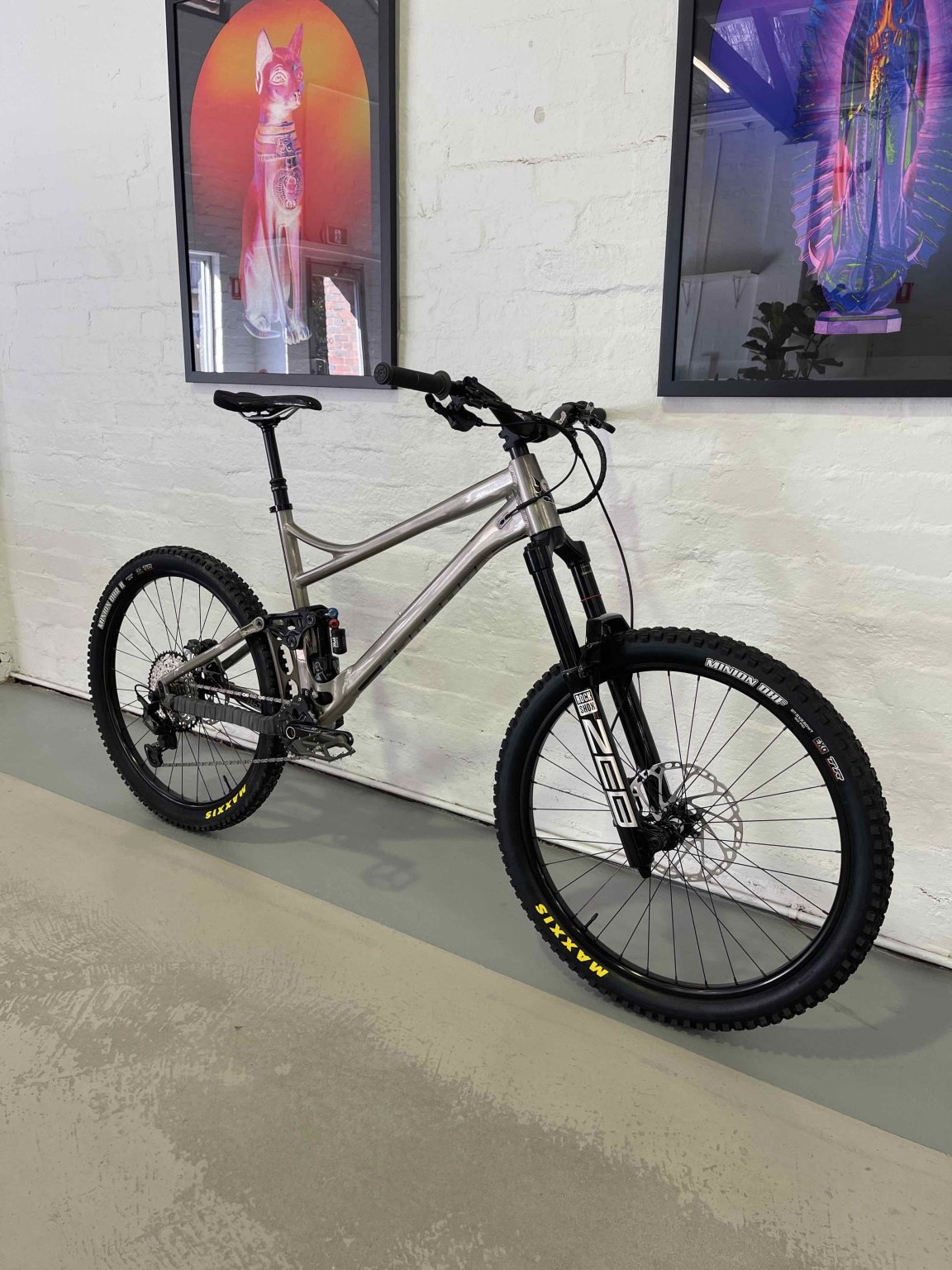 This is my 2020 Banshee Rune. The frame came up for a decent price lightly used second hand and I swapped the parts over from my 2019 Kona Process. Swap cost me $600 including buying a new BB. I really like the frame, the build quality is great. Feels like there's much more attention to small details than with the Kona. Reach is also 20mm less - felt like the 515mm reach on the Process was a little too long sometimes and this feels perfect now.
For the build kit I tried to toe the line of price vs. performance quite diligently. Stuck with cheaper consumables (chain, cassette, BB etc) so it doesn't hurt so much when I replace them, and can do it fairly early to keep it running perfect and smooth.
Spec:
XL Frame with Fox Float X2 Shock.
RockShox ZEB Ultimate 170mm
DT350 hubs to Stans Flow MK3 rims with brass nipples and sapim double butted spokes.
XT 12 speed drivetrain with SLX chain and cassette.
XT 4 piston brakes.
210mm dropper with Shimano lever.
Spank pedals and Renthal grips.
Spec details:
Cables inside the frame running through neoprene tubing to keep it quiet.
Clear gorilla tape on the downtube, chainstays, seat stays, and back of seat tube.
Got rid of the Ice-Tec brake pads because they rattle, running normal metallic Shimano ones now.
Centre lock rotors because its fast to remove rotors for cleaning the wheels more thoroughly.
M8120 cranks in 165mm.
Built the wheels myself and had Riley at Hardtail Havoc tension them, have been awesome.
Have to include the "other" enduro bike - recently picked up a 2019 Husqvarna TE250i. Great for scaring myself.
Last edited: