Item:
FireEye FireSky Frame
Location:
Ermington/Silverwater, maybe a trail/park meet up
Item Condition:
Quite good. Frame is A1.
Reason for selling:
Bought it to paint it, didn't really care for how it turned out so selling again.
Price and price conditions:
$65 slightly neg--
PRICE DROP $50
Extra Info:
Comes with an Avid Elixir 1--needs a bleed to be useable, but the pistons move freely. Someone squeezed it while there was no rotor or stopper in it. Also includes seat post clamp, der hanger and spare.
Frame is probly a medium -14 inch seat tube, 22 inch top tube. Standard 135x10 rear hub, 26", mtb bottom bracket, 1 1/8 th head tube. Takes a 27.2mm seat post. Comes in at about 2.7kg, so slightly heavier than a Octane One Void which is around 2.5-2.6kg. Bit longer than most dj bikes so perfect for a geared set up or if you're a bit taller.
I completely stripped and repainted the frame so there are no decals on it at all. The full details and videos can be seen here
https://www.rotorburn.com/forums/showthread.php?305365-Fireeye-Firesky-Frame-Strip-Paint-refurb
. The damaged parts of the paint were retouched--
the price is reflective of this
, so please don't low ball as I'm not looking to make a quick buck on this.
What you see is what you get. No fork, no bb or cranks, no headset or anything else.
Pictures: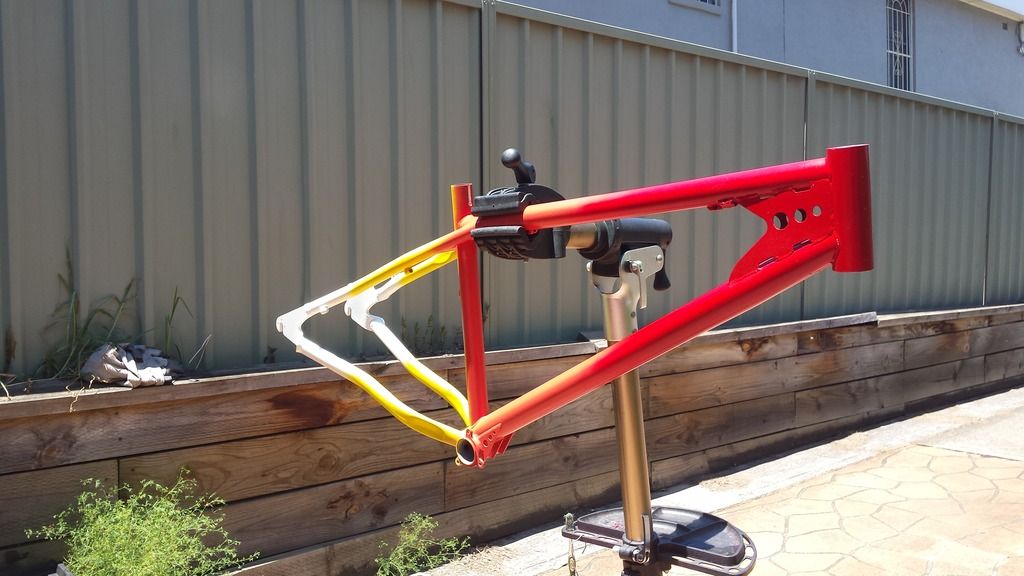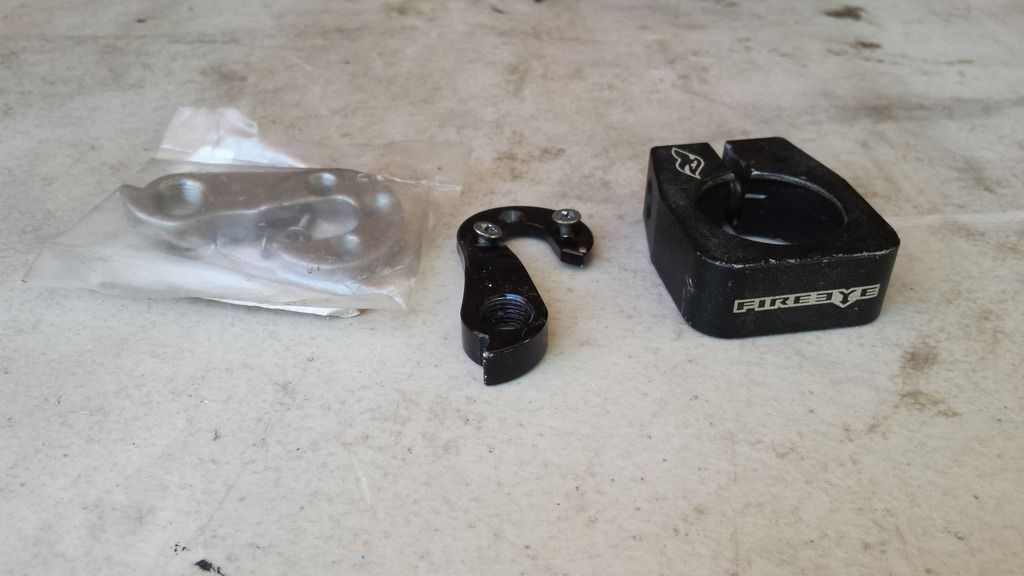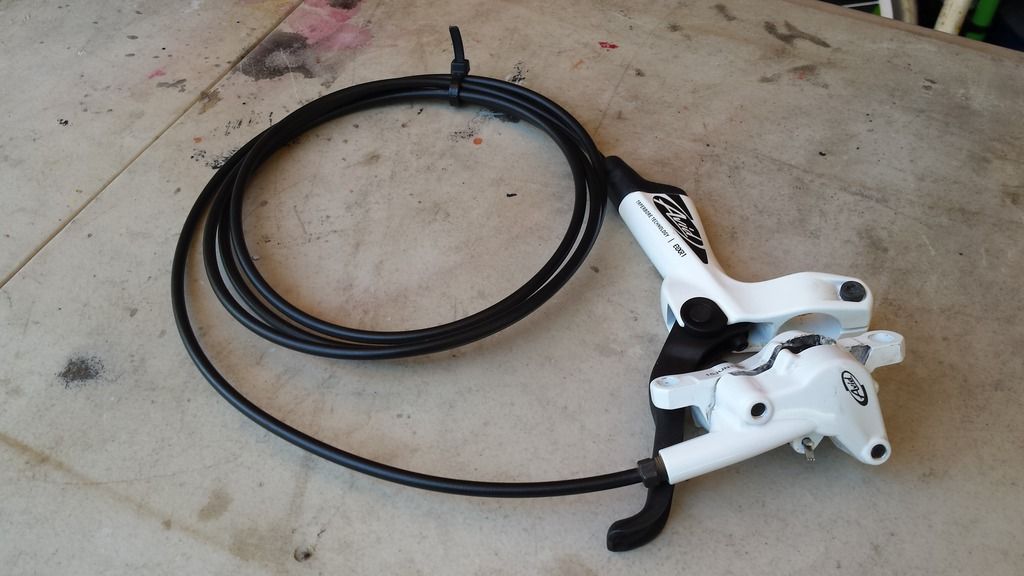 Last edited: