has some good things to say
41mm in 1.5hrs here in Altona/Laverton
We got 68mm (plus a shit load of hail) in an hour yesterday afternoon...
This is our driveway below our dam inflow...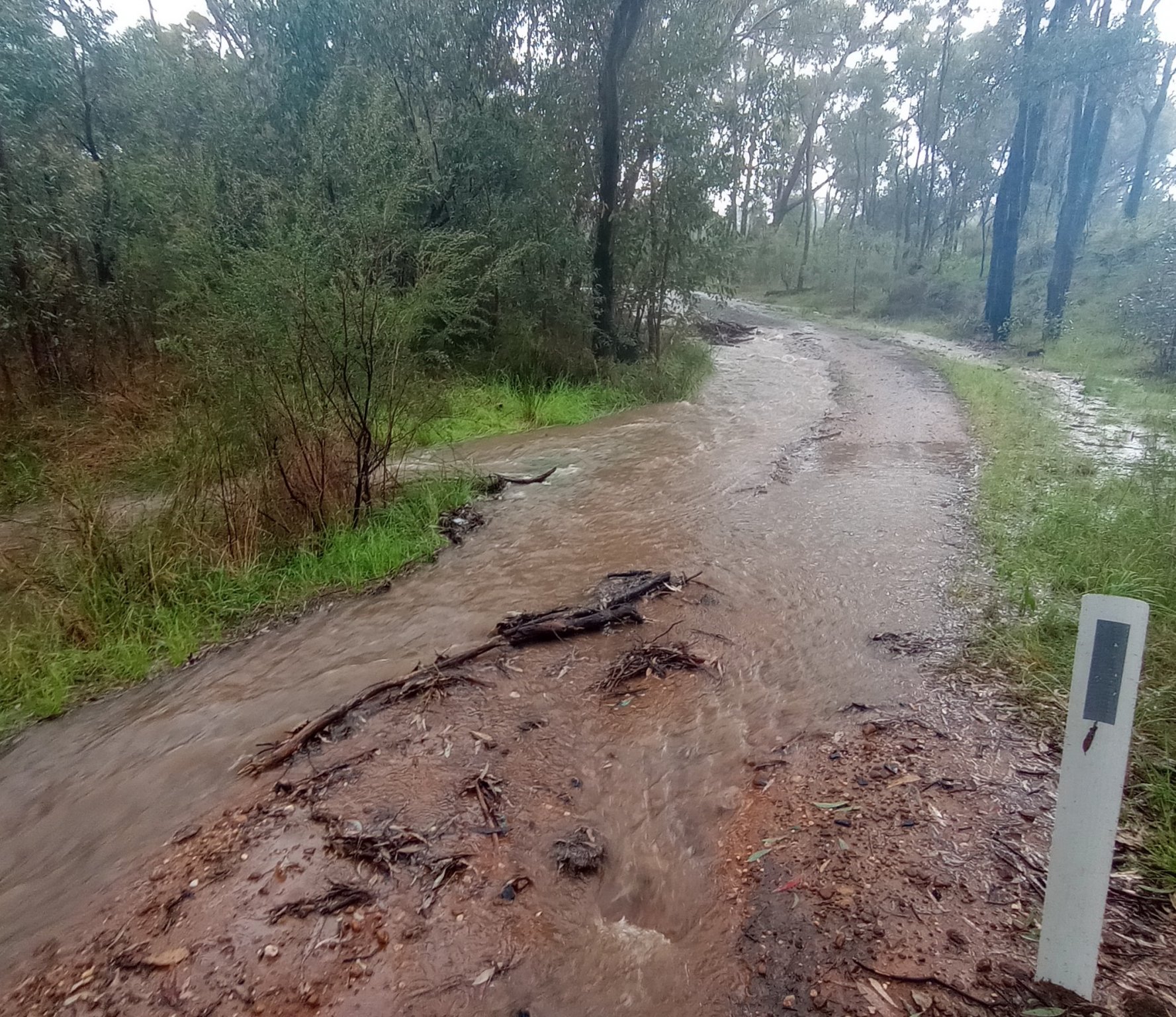 Quite a bit of damage...and currently no way of accessing quarry product or using machinery given the weather.
This is the public road to our place. The posts are new but the rest of it has been developing for months....