So after a long wait due to Covid, thanks but no thanks mr hale, I finally got Planks I-Drive home. Bought the bike for mrs dazz to give this whole riding thing a go now that the kids are starting to ride faster than she can walk. Plank warns me that the bike has a few niggles with the non functioning height adjust on the fork being one, and I'm like "yeah no drama's". Given the the asking price, I'm not expecting everything to be perfect. Have a little peddle around with the family then my urge to fiddle takes over and much adjuster turning ensues.... Push down on the fork, CLACK, CLUNK.... ohhhh shit. Well, I was warned. Then had to inform the mrs, "sorry but I have to pull your bike apart and fix the suspension before you can ride it again."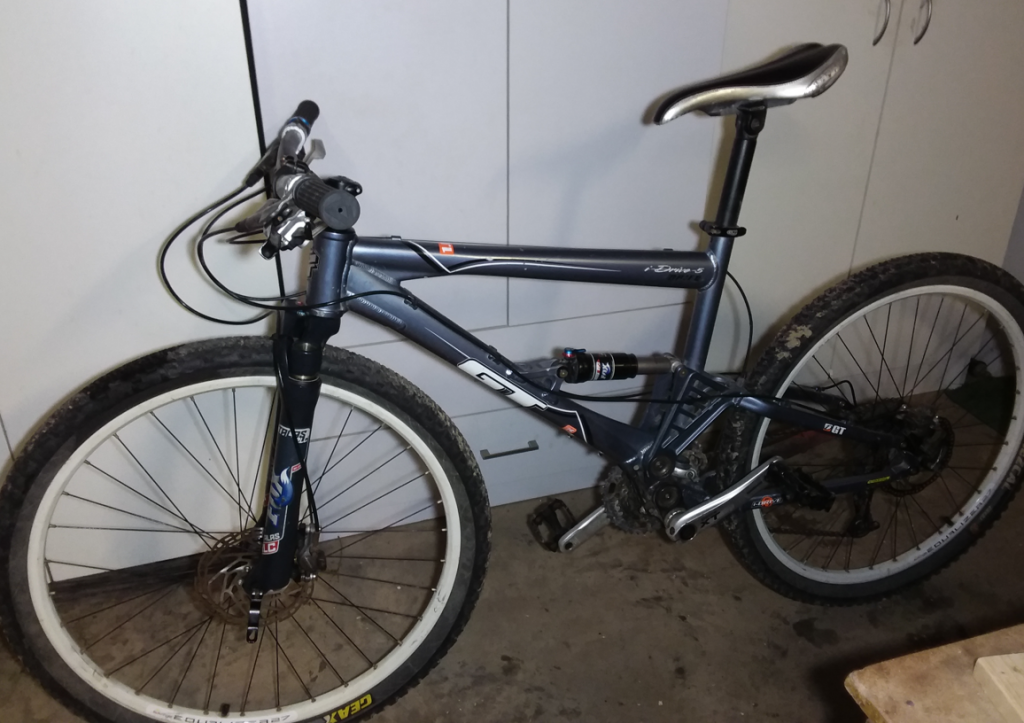 Anyways, after some extensive Hambo'ing on the internet, and a bit of a chat with Link I decide I don't need all the special tooling recommended for the job and have at it. The tear down went pretty well save for getting a bit of fork fluid on the front rotor. Learnt how the "Travel Adjust" and "Linear Air Spring" work and found some balls where they shouldn't be. It's seen some less than ideal treatment in it's life but my confidence level is pretty high at the moment that I can get it all working how it should again.
Pics of tear down, full 'dairy farmer' spec approach on show (work with what ya got). Thankfully nothing was too tight so I didn't need to resort to staying back after work and fumbling my way through making 'proper' tooling on the lathe or mill.
Not too many tools needed, also used rubber mallet, screw drivers and 1/4 drive deep sockets. Wooden blocks are my improvised '4 point contact soft jaws' for clamping the air chamber tubes. Didn't even check if I had the right socket for the top cap, would've needed to turn the end off it anyways, turned out it wasn't done up tight so that saved a day.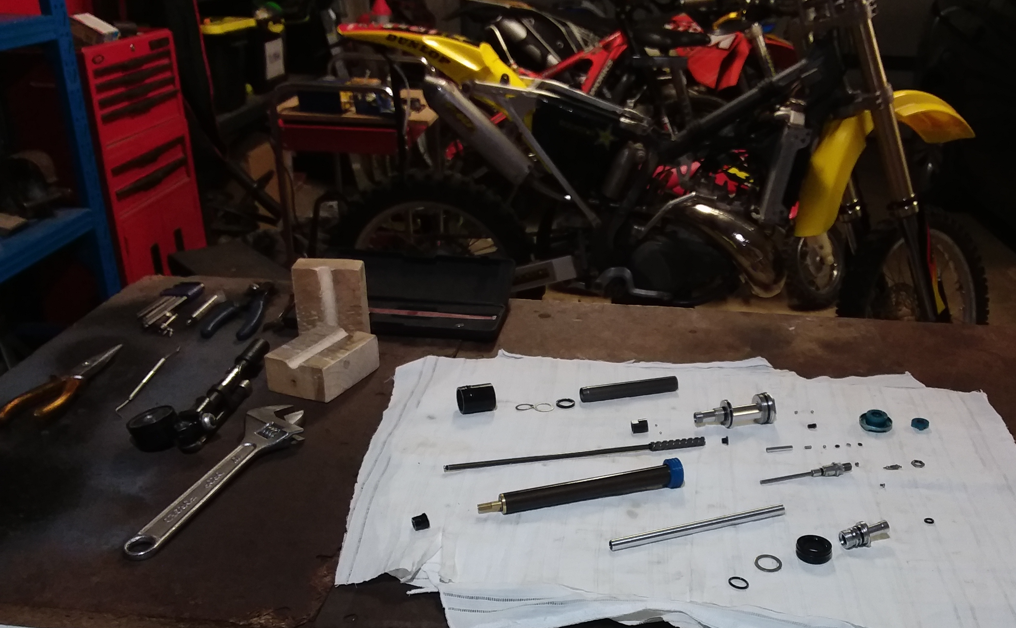 Lots of little bits.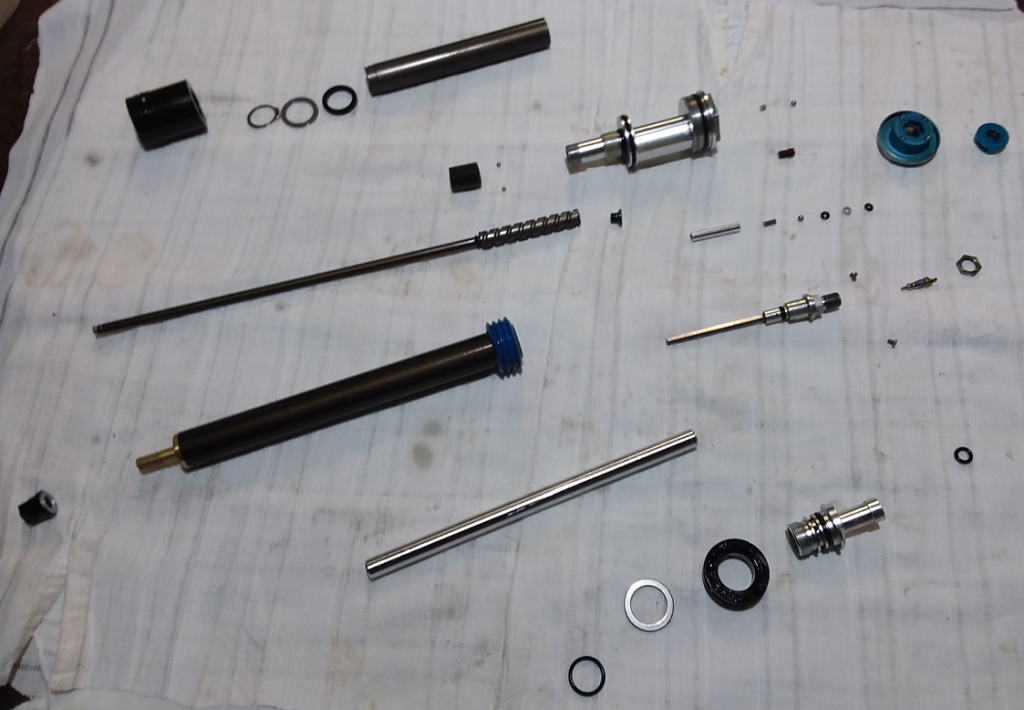 Think I've pieced together what's gone wrong based on descriptions from the previous owners Jrok and Plank. Looks like the little threaded drive plug that screws into the end of the height adjust screw had come out, that allowed the mechanism to wind all the way apart and the 2 little balls top left to fall out which I found loose in the main air chamber! The height adjuster shaft was then free to flop around in there causing the clunking sound. A clean and reassemble, with a dab of loctite on the offending thread and it'll be all good. The IFP chamber had basically no pressure in it so I'll make a charge tool to get that working properly again as well.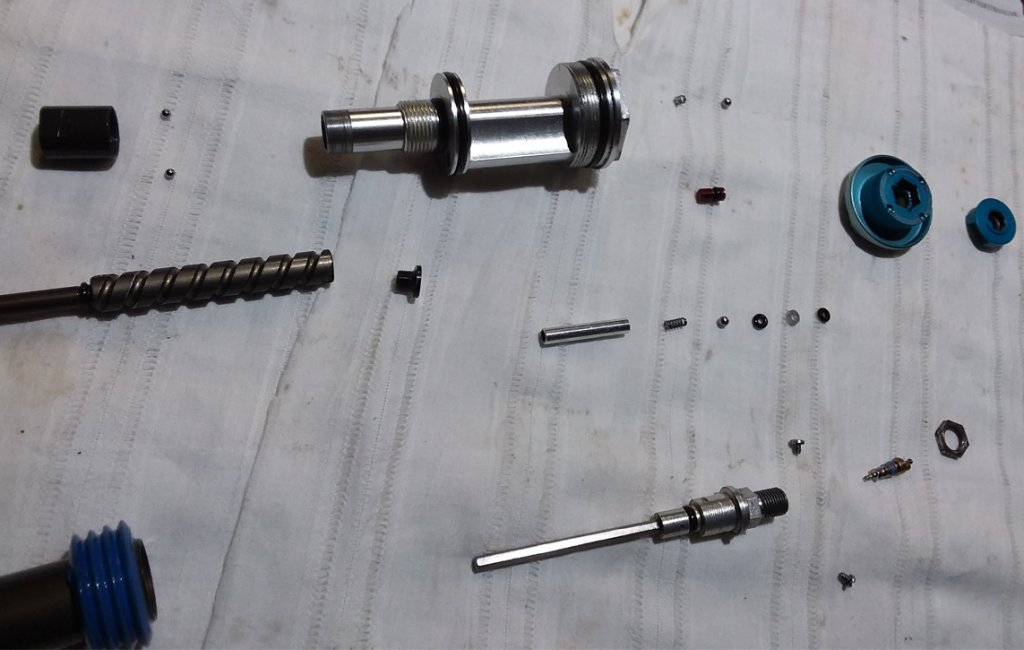 I do need to make an IFP chamber charge adapter though, so will show progress on that too.
Gathering the bits together to make a couple of IFP charge port adapters:
Last edited: