Item:
2.6" Newton ST , 2.4" Good Year Newton both in EN Ultimate Casing
Purchased From:
Good Year
RRP (approx):
$119 each
Usage:
Aggressive Trail / Enduro also available in DH casing
Pros -
Fast Rolling, Good Cornering Grip, Good Side wall support
Cons -
Average Mud Clearing, Price, Potentially short longevity due to the short knobs? Time will tell.
Comments:
Good Year first appeared on the MTB scene around this time 2 years ago, but have finally shown up on Aussie shores Feb 2020, I was lucky enough to receive a set to try from my local shop who are looking at potentially stocking the entire range. Fitting these up was super easy, they popped onto my 30mm 27.5" rims pretty much by hand and thanks to the strong sidewalls inflated first go with a regular floor pump. Straight away I noticed how big in volume the front tyre was, not leaving very much room in the fork mounted mudguard. Although sizing says 2.6" and 2.4" they actually measured a bit smaller width wise, with the Newton ST up front coming in at 2.48" and the Newton on the rear at 2.32". Its the height of the 2.6 though that should allow to run some lower air pressures. I set mine up with 24psi in the front and 28psi in the rear, quickly dropping 2 psi at each end, and wouldnt not hesitate to drop another 2psi or more depending on trail conditions. Good Year recommend 20-50psi. Claimed weights are 1025g for the front and 955g on the rear, which is about the same as similar tyres in this category.
Initial impression were good, I rode down at Aireys Inlet day 1, which is probably about as tame a track as I would ride on such a big tyre and bike. Its natural terrain and quite rocky with tree roots and water erosion washouts. Not a man made berm in sight. The dirt is dry loose over hard surface (think You Yangs with more marbely rocks). It is however very fast, (30km/h average speed on a 7minute decent), The low centre knobs excelled in these conditions, with me basically matching my fastest time here which I did on my shorter travel trail bike, they also made the 25 minute climb about as easy as it gets on a 180/160 enduro bike, and definately easier on the legs pedalling up than the assegai/dhf combo I took off the bike. The meaty side knobs and no big tread gap from centre to edge means the transition is consitent and makes the cornering grip predicatble. One thing I noticed is that this is a very square tyre, when looking at the profile the low centre knobs are not really that much higher than the edge knobs, I think this really helps with the braking performance on this tyre as on their own the centre knobs would struggle.
Which brings me to Day 2 and 3, in the Pine Plantation at Macedon. The trails here are steep, rough and loamy. Add water to the mix and you really want a good tyre that bites in and hooks up. The Newton ST front did most of that pretty well. Its hard to put faith in a new tyre on Day 2. My only real qualm would be that the shallow centre knobs made the front feel a bit loose when upright over the wet rocks and roots (Dropping pressure some more might help). Cornering was good and predictable and the more I rode the more I felt I could push into the corners. Rear cornering was equally good, and the horizontal knobs on the rear made braking on the steeper stuff good too. There was a couple of slower muddier sections and I found the rear clagging up a bit, but grip and braking levels were still good. The front clears mud a bit better due to the bigger knob spacing, not as well as the Assegai I'm used to, but pretty close.
3 days and 2 riding locations is a pretty short time to get used to a tyre, but initial impressions are really good. Probably not the best in wet weather, but not bad. I think Good Year are marketing this as an All Round do everything Enduro combo, so there are always going to be sacrfices. Keen to do more riding on these and play with air pressures some more.
Pictures/Videos: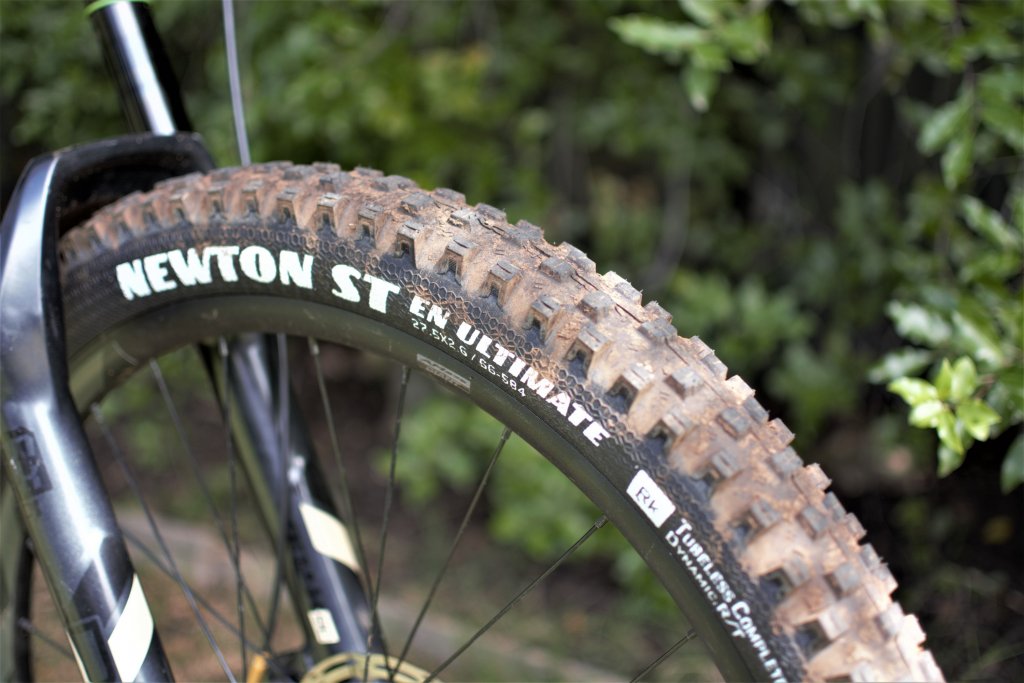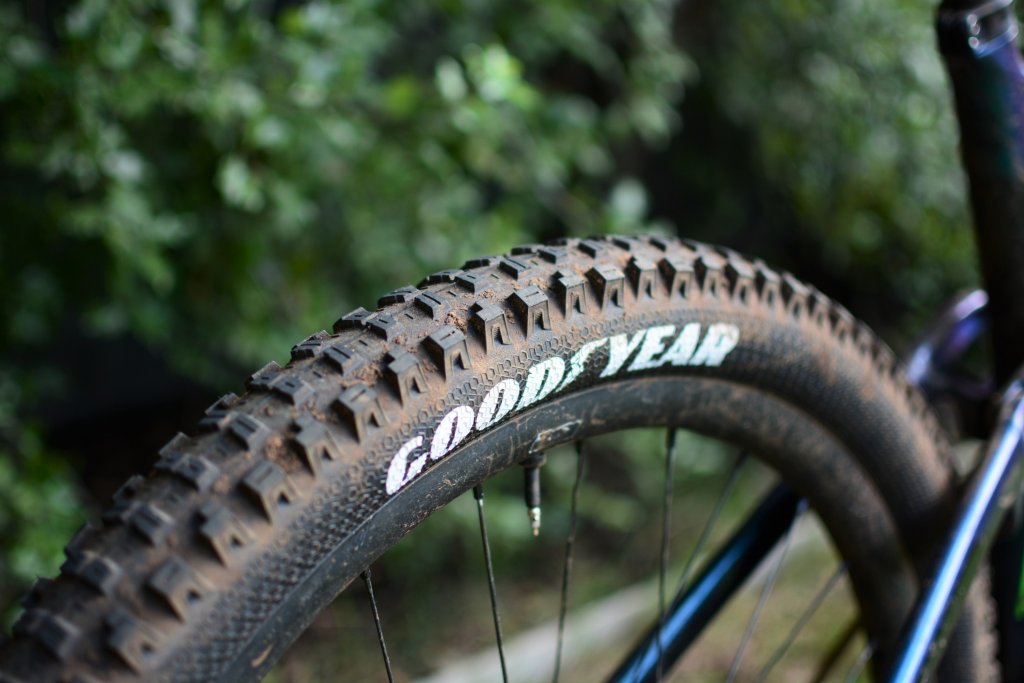 Last edited: