Item: 2015
Pivot Mach 6 frame, XL size allegedly (actually a Large), 155mm travel

Location:
Melbourne, can post
Item Condition:
Good to very good. I'd say 7.5 out of 10
Reason for selling:
Too small
Price and price conditions:
$1300
Extra Info:
Behold the mighty Pivot Mach 6 frameset. This is a Mk1 version, which means no boost (142mm hub spacing) and some fairly average cable routing, but apart from that it's absolutely excellent. This is meant to be an XL size, but this is untrue, as reach (425mm) and wheelbase (1170mm) numbers put it firmly in the medium / large(ish) category these days. Geometry can be found here:
https://www.pinkbike.com/photo/10560786/
Hopefully condition is shown by photos but it's all just cosmetic scuffs with no major gouges bar some cable rub on the seat tube. Also note one of the brackets on the driveside seatstay is broken. No biggie, a zip tie will hold it there fine.
I'm sorry to see this one go but it's just too small for me. I played man vs. geometry for a while with it but had to accept I'm just more comfortable and confident on something bigger. This rides exceptionally well, is absolutely
silent
on the trail (the build quality on these frames is mental), and is very versatile. Everything was checked over a couple of weeks ago and is all running smoothly.
Comes with rear axle, headset, BB (for 30mm cranks) and a 125mm Reverb dropper post.
Pictures:
Yep (not sure why a couple have come through at 90...)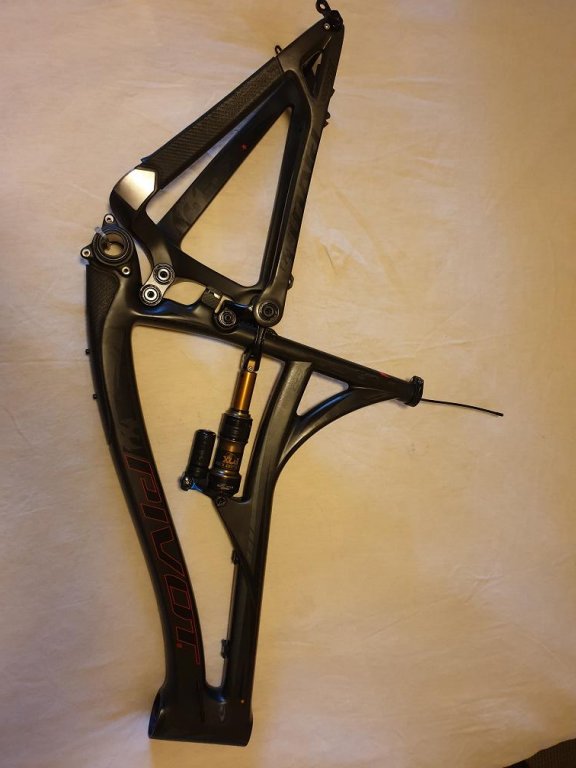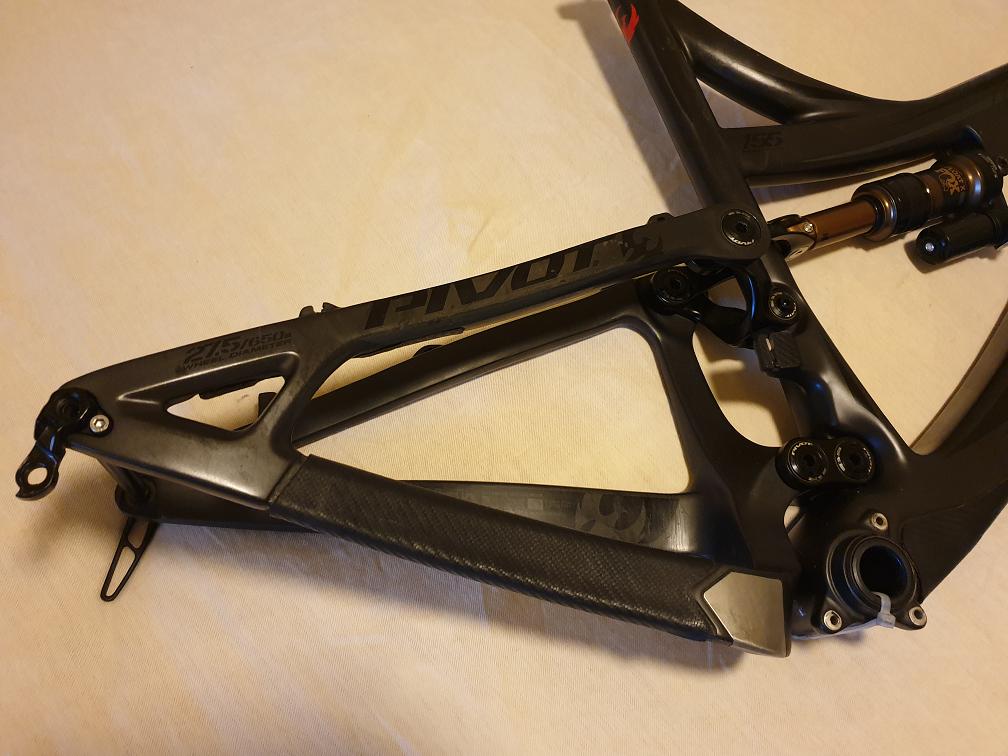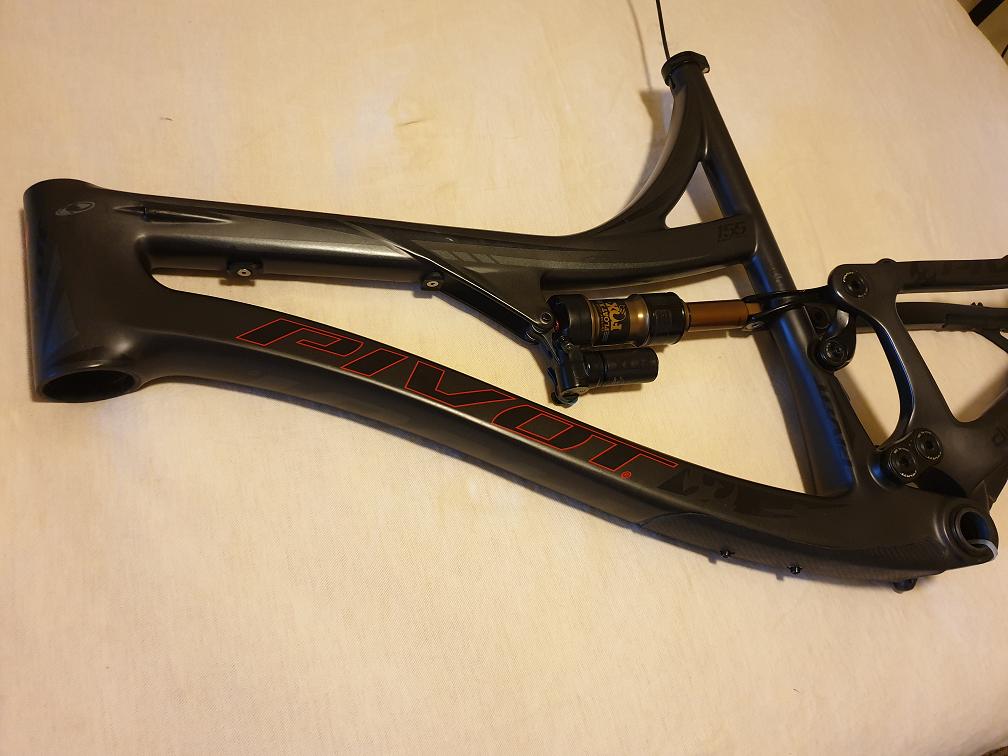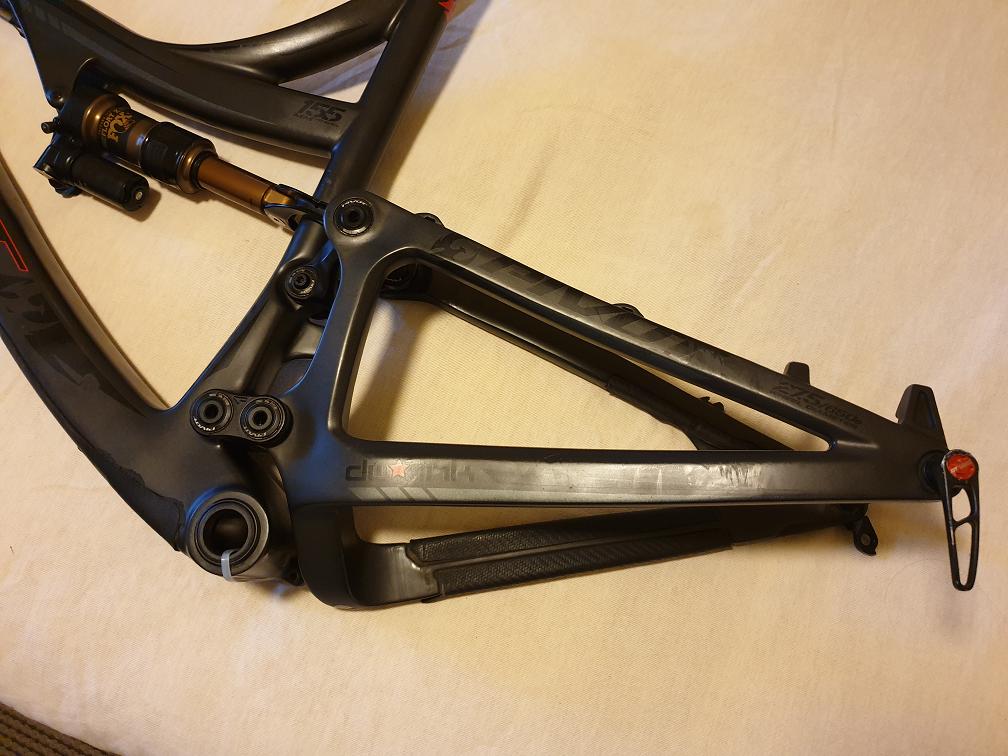 Last edited: