Item:
Sram Guide R Front and Rear Lever/Callipers
Location:
Derrimut, Vic
Item Condition:
Basically new, couple of little superficial marks, came off a 2 week old bike about a year ago and kept as spares. Front Hose - 850mm Rear Hose -1580, pads in excellent condition only did 2 short rides.
Reason for selling:
No longer needed, now running shimano.
Price and price conditions:
SOLD!
Extra Info:
Hose length measured from bolt on calliper to threaded nipple (hehe) on lever. MORE INFO HERE.
https://www.mtbdirect.com.au/sram-guide-r-disc-brake
Pictures: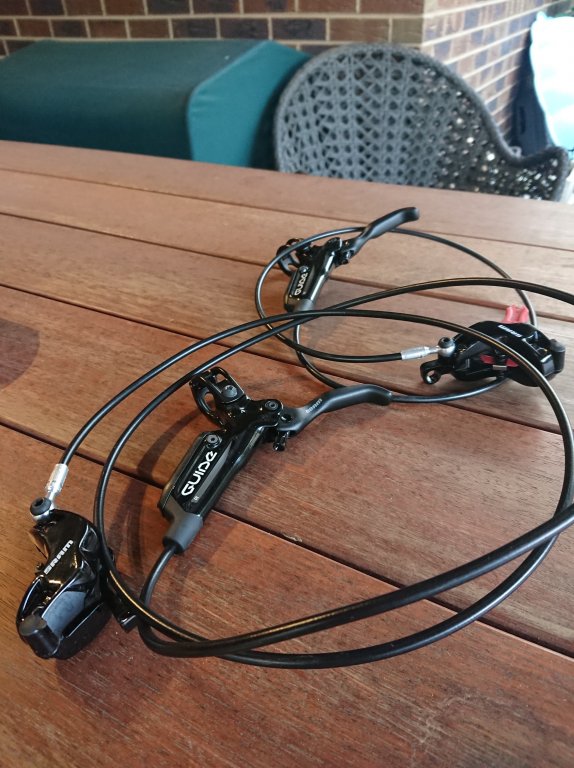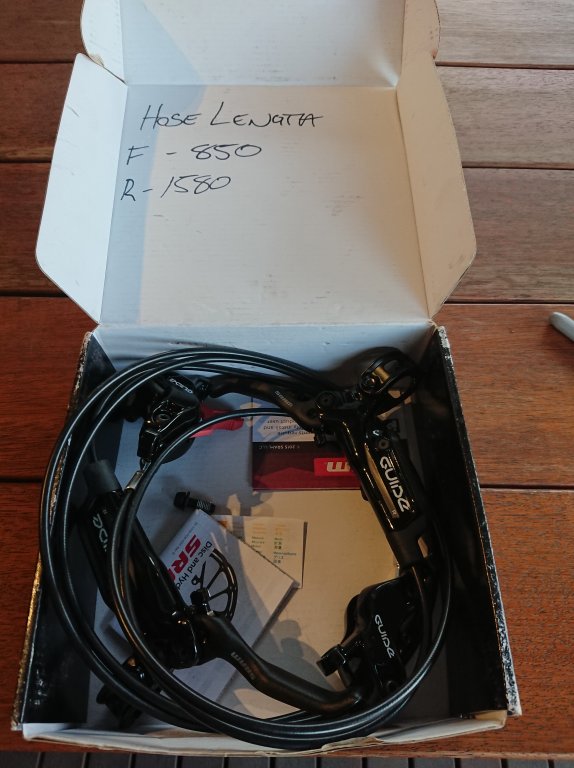 Last edited: