Item: 24" Avanti Aggressor - kids specific
Location: Cairns - happy to ship
Item Condition: Good
Reason for selling: Daughter has outgrown it
Price and price conditions: $400 ono
Extra Info:
This is a RARE Mountain bike, being kid specific and well spec'd. It is a 2011 (purchased new 2012) 24 inch Avanti Aggressor 24. My daughter moved onto this bike straight from an 18inch BMX as a 7 year old. (yes she was/is petite). She is now 12 and 148cms tall and it is only just getting too small. I have a fleet of bikes she can use, so this one needs to go to a little trail ripper who can make the most of it!
My daughter fell in love with gymnastics and has never had the time or inclination to ride much off-road, so this has been mostly her school bike. She is now in High School and can't ride to school. The Bike is in very good condition, with minor scrapes and marks from use and the school bike racks! Frame has very little marks, most marks to fork stickers and brake levers. Things like wheels are unmarked as she simply didn't ride this bike hard and rarely off road.
This is not a KMart bike, its a proper XC MTB.
Frame - Alloy
Fork - RST Air F1rst with rebound and compression to lockout
Brakes - Tektro Hydraulic
Drivetrain - Shimano SLX 3 x 8 rapidfire
Wheels - Alloy/SLX hubs 1.75 IRC tyres (comes with original 2.1 heavy knobbier tyres)
Can take as many photos as you like.
Pictures: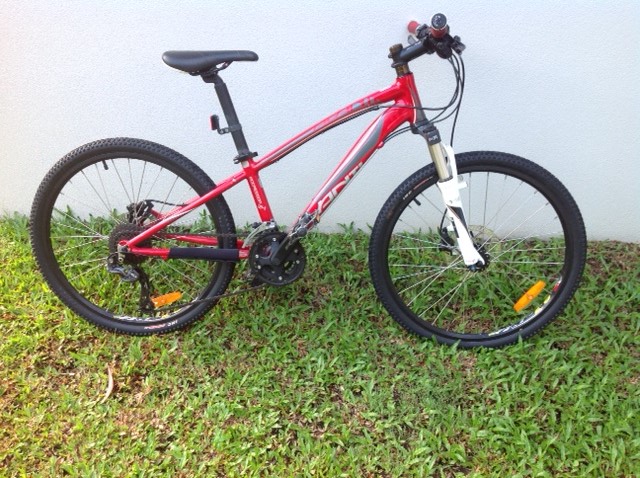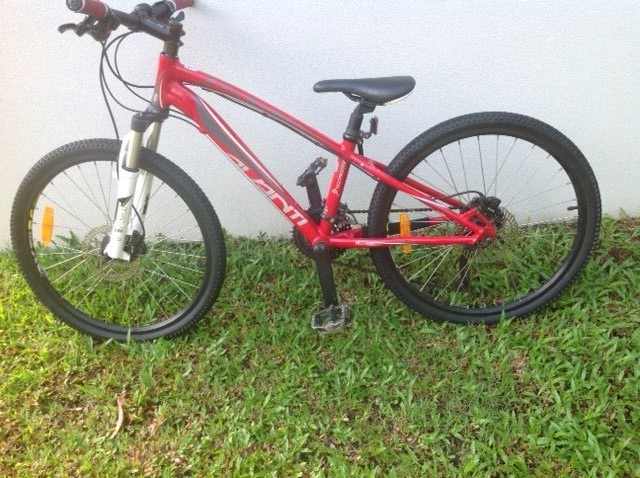 Last edited: