Item:
2020 SRAM Code R brake set (front and rear)
Location:
Canberra, ACT
Item Condition:
Very limited use, however there are some small scratches on the levers.
Reason for selling:
Saints
Price and price conditions:
$250.00 for brakes only, or $300 for brakes + 2x sets of new pads.
Extra Info:
Small marks on levers, heaps of pad life left. Hoses should be long enough for most medium/large bikes. Can measure hoses if needed. Front bled and ready to use. Rear was disconnected as it was routed through frame, and will need to be reconnected/bled. A spare olive & barb is supplied for this purpose.
Pictures: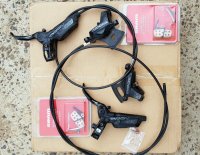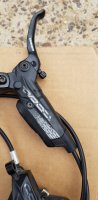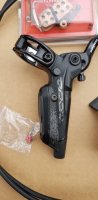 Last edited: