Item: Magura Mt7 kit
Location: Perth
Item Condition: Basically brand new. Installed and ridden once for about 20 minutes, not even bedded in yet.
Reason for selling: Prefer Hopes
Price and price conditions: $700
Extra Info: Includes LH sram matchmaker clamp, 2x 203mm floating rotors, extra hose fittings, bleed kit and 2x complete original decal sets.
I don't currently have a measuring device for the hoses, I trimmed them with a bit of room for movement on an XL 29er with 170mm forks for reference. Ill update when I find a measuring tape.
Pictures: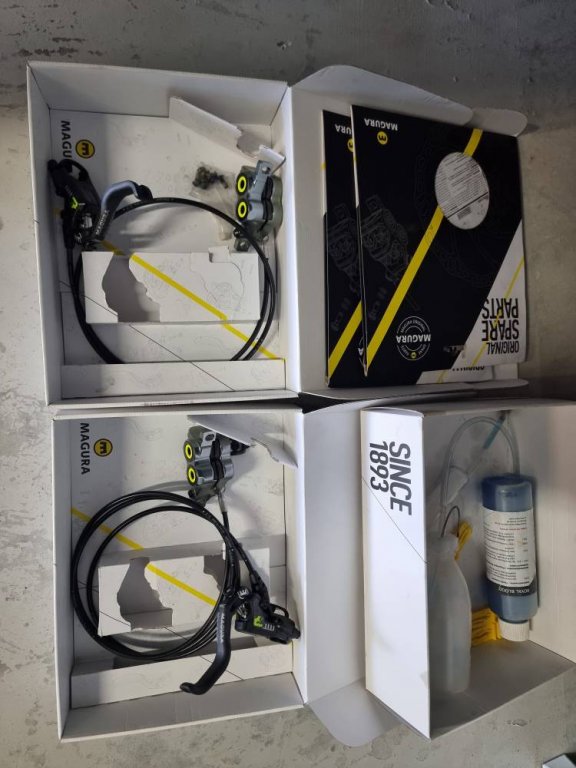 Sent from my SM-G998B using Tapatalk