Not sure where to start with this… It's been a traumatic couple of months after my absolute favourite bike ever in the world and universe till the end of time was stolen by a massive shit head. My insurance claim became a little complicated and 8 weeks later i still don't have my money but we have at least now agreed on a settlement and it's coming.
I've known all along that a replacement bike is months away so while my insurance claim was dragging on with no resolution in sight, I started hatching a crazy plan to buy a good but basic bike to get me through then sell it when what I really want becomes available. I've also been really lucky to be able to borrow an awesome trail bike from that top bloke
@moorey
. He had a Banshee Spitfire sitting around that needed a thrashing so Iagreed to do him a favour and ride it for a few weeks . As much as it's a great bike, I'm not quite hitting the trails I love to ride on it as it's more trail bike than all mountain and I would hate to bend it the wrong way.
So… Chain Reaction had 20% off (when was the last time bikes were actually on sale?)… and there was an XL… and I reckon I can mostly recoup my costs after a few months riding it… and its pretty sexy and red…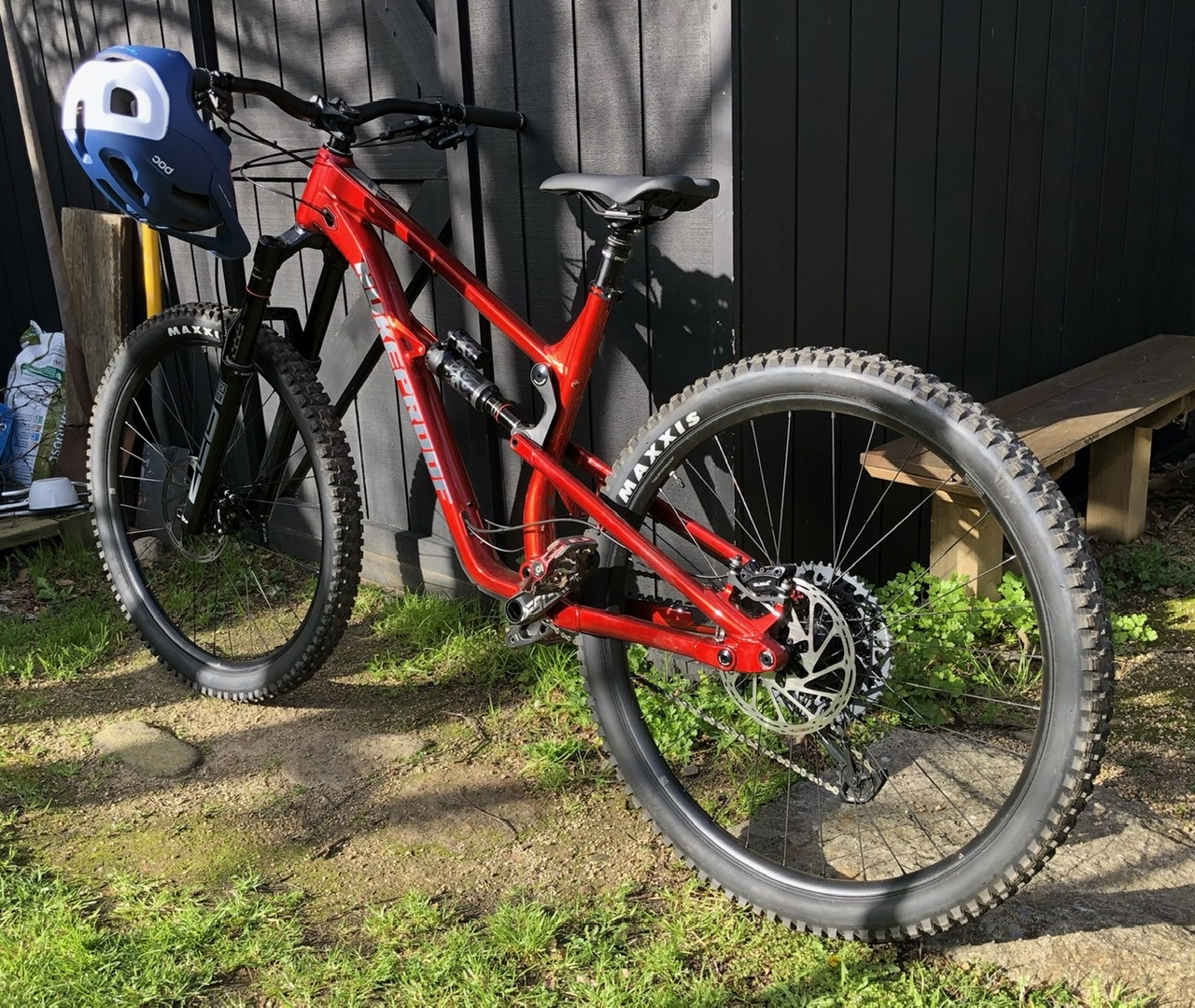 Frame
- Nukeproof Mega 290 XL
Rear shock
- Rockshox Super Deluxe Select +
Front shock/fork
- Rockshox Zeb Select +
Handlebars
- Nukeproof Horizon 800mm
Stem
- Nukeproof Neutron
Headset
- Dunno. Nukeproof I guess
Grips
- Says 'Sam Hill' on them
Saddle
- Nukeproof
Seatpost
- Brand X 200mm
Front brake
- SRAM Guide RE
Rear brake
- SRAM Guide RE
Cranks
- SRAM Descendent 7K
Chainguide
- Nukeproof top guide
Chain
- SRAM GX
Pedals
- DMR V-twin
Rear derailleur -
SRAM GX
Rear shifter
- SRAM GX
Cassette
- SRAM GX
Front wheel
- Nukeproof Neutron
Rear wheel
- Nukeproof Neutron
Tyres
- Maxxis Assegai 2.5WT DD 3C Maxx Gripp and Maxxis Minion DHR II 2.5WT DD 3C Maxx Terra
Tubes
- I think so…
Total weight
- 17kg
I just got it this morning (only a week from purchase to turning up at my door!) and built it up so haven't had much time on it yet.
From reading a bit about the experience of buying a bike from Canyon or other online retailers, I would say the Nukeproof experience is pretty 'no frills'. That said, it turned up well built and all i had to do was open the box, take of the protective wrap from a few areas, attach the bar and i was done. Gears are well tuned, tyres inflated ands Wheels running true.
Had to adjust the controls a bit to my preference and can't quite get the rear brake and dropper to line up exactly where I want them but theit not too far off.
Ride report soon…