Item:
XTR M9100 12sp Shifter - I-Spec EV
Location:
Tas, or can post
Item Condition:
Pretty much brand new
Reason for selling:
Bought to use with 11sp drivetrain, turns out the individual shifters supplied in Aus don't have the 11/12sp converter that every review/description lists. Fitted once to see whether it would still work with 11 speed - spoiler: nope. It doesn't. Cassette spacing is slightly different.
Price and price conditions:
(SOLD)
$80 posted, or swap for a M9000 XTR 11sp I-Spec II shifter.
Extra Info:
Cable cut about 30cm shorter than out of box, included housing is untouched.
Pictures: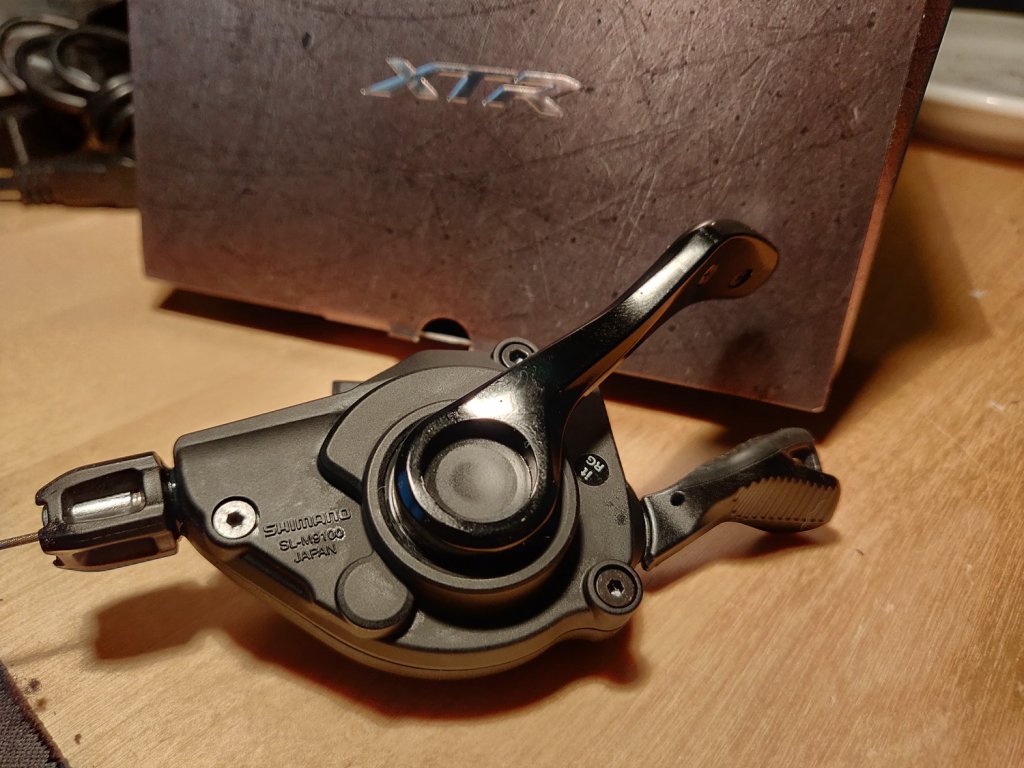 Can grab more if required.
Last edited: