Mountain biking hasn't seen a ton of changes to our drive train systems over the years. Sure, there's been some innovations of late with the one chain ring coupled with a big range cassette and of course the electronic shifting offered nowadays but I'll bet ninety percent of the bikes you've ridden on dirt have a drive train from one of the two main manufacturers; SRAM and Shimano. You'd have you preferred source of buying those brands and if you're shopping online then you've probably found a great buy but can't have it shipped to our shores in Australia.
You're not limited to one or two brands though, read on to find out more on the Box Components drive train available from Mountain Bikes Direct!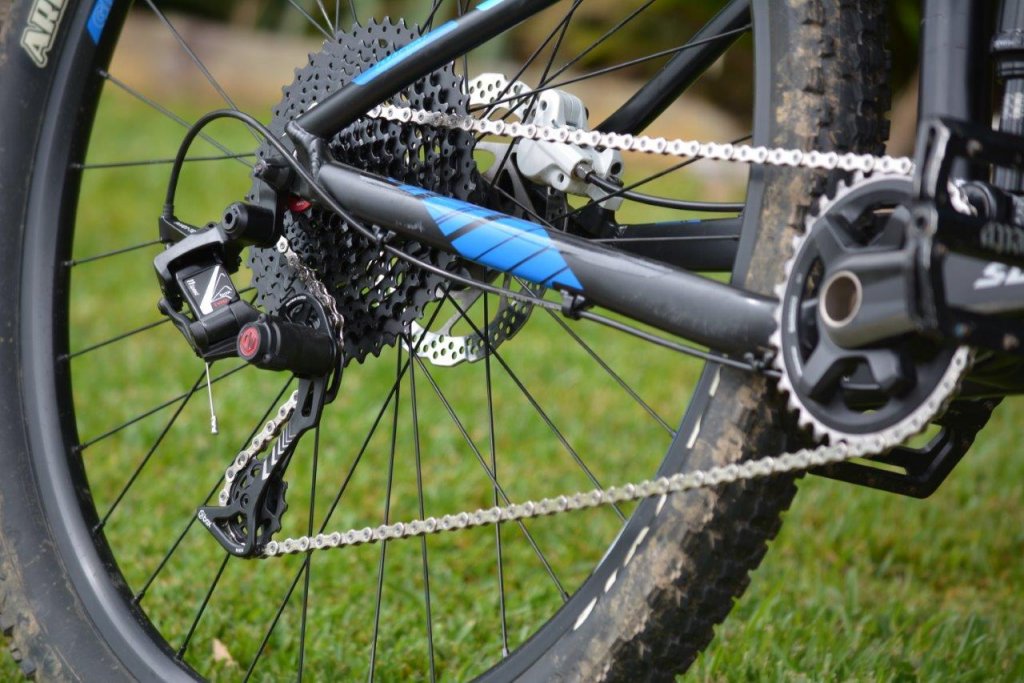 Item: Box Two 11 speed cassette
Purchased From: Mountain Bikes Direct (Click
here
for the product page)
Purchase Price (approx): from $148.95
Item: Box Two 11 speed rear derailleur
Purchased From: Mountain Bikes Direct (Click
here
for the product page)
Purchase Price (approx): from $162.95
Item: Box Two 11 speed twin lever shifter
Purchased From: Mountain Bikes Direct (Click
here
for the product page)
Purchase Price (approx): $66.95
Item: Box Two 11 speed chain
Purchased From: Mountain Bikes Direct (Click
here
for the product page)
Purchase Price (approx): $36.95
The purpose of my intrigue for looking into the Box Components drive train strangely came from me wanting to fit a dropper post to upgrade a trail bike. The bike had an existing 3 x 9 system which meant I'd either have three items bolted to the left side of the handlebars or I'd have to change my drive train to a 1 x 11 system removing the clutter on the bars. My decision path was one that needed to save me a few bucks by using certain existing parts on this particular bike and after a few hours staring at the bike in the work stand and blowing through my data allowance on internet searches, I had decided that the Box Components were going to slide straight on.
In a nutshell, it needed to fit a splined cassette body and not a fixed hanger. The SRAM 12 speed GX range requires an XD driver body so that was out. Shimano didn't have upwards of a 42 tooth cassette so that was out. I could go for an option of sticking additional rings for climbing on other cassettes but the ease of fitting the Box drive train was too tempting.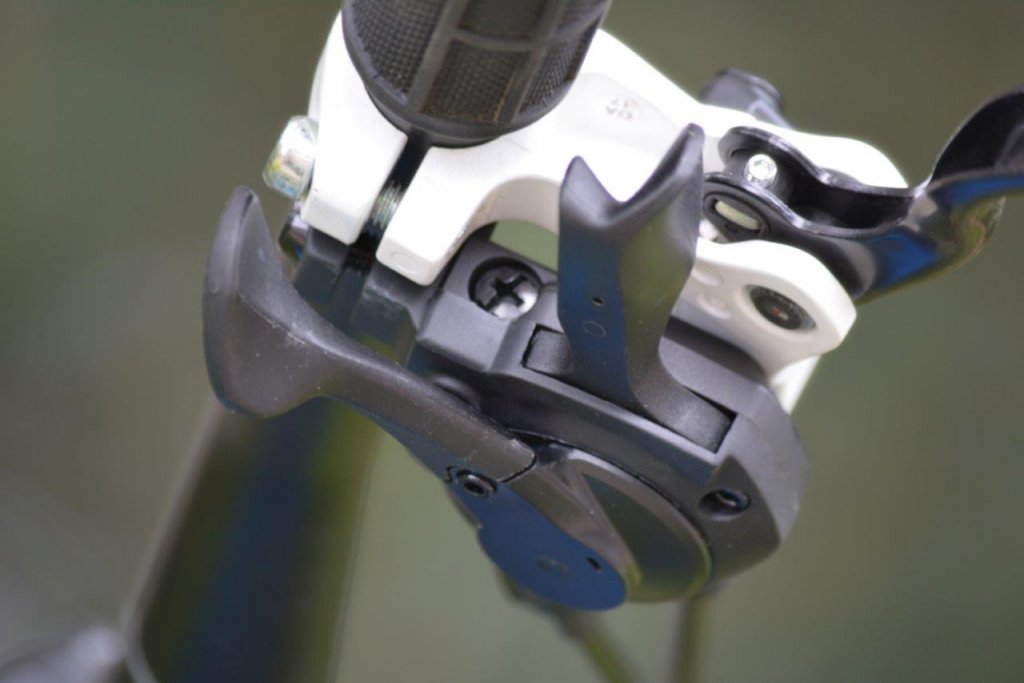 Comparing the drive train during my research, I found the Box Two system I've gone with is comparative to the SRAM NX Eagle and the Shimano SLX range. While all of those vary in their own way, that is about the basis of my price range. For your own interest, the package of a shifter, chain, rear derailleur and cassette pricing between the three was very similar between the SRAM and Box Components while the Shimano was a lot less. The SLX range was $300 but doesn't have the larger climbing end of the cassette that I wanted where as the NX Eagle setup was $420 but required me to need to get an XD driver on the hub. In total, the Box drive train was $415 and as I said, it bolted straight onto the bike I upgraded without much fuss.
Review Edit: The NX Eagle cassette does work on a splined cassette body.
There are versions available in the Box range that give you options. In this instance, I've got an eleven speed 11-46 tooth cassette weighing 480 grams. You get the usual ramped teeth for accurate chain location when shifting and that oh so easy pleasure of sliding it onto the splined cassette body.
Sticking with the Box Two range, I've matched it with the eleven speed twin lever shifter. It feels familiar to a Shimano shifter with the index finger action of up shifting as opposed to the SRAM thumb shift for up and down. It's a no fuss shifter with a crisp click confirming an almost instant gear shift and of course comes with a fitted stainless gear cable with generous length.
The eleven speed Box Two rear derailleur is an alloy component with nylon jockey wheels. It isn't a heavy derailleur at 284 grams and has a fantastic clutch mechanism to reduce movement of the lower end of the deal.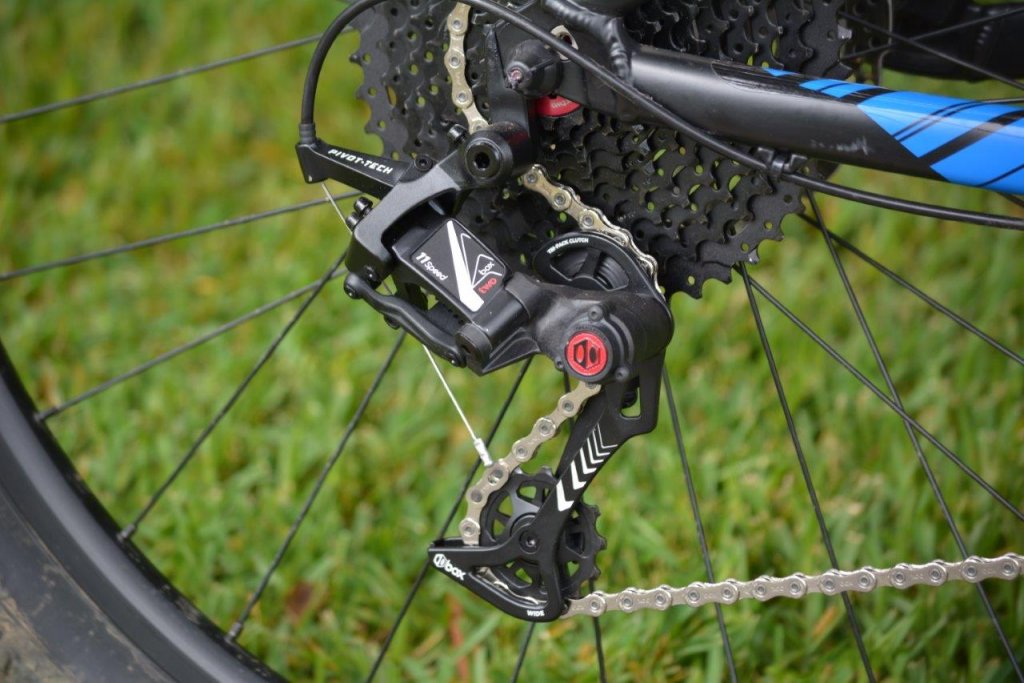 Box have made mention that some of their range works with other manufacturer's components but pairing the entire Box Two range for this drive train meant everything was familiar for me and setup was a total breeze. It was as simple as removing the existing drive train, cleaning the older parts and bolting the new drive train on. I know a thing or two about tuning a wide range drive train which made it an easy setup but also a background in knowing what to expect and how to compare. The Box Two system was the typical installation of start in top gear on the cassette, determine your cable length and tune from there. Being a dual suspension bike, I like to briefly tune the gear shifting in the work stand with the suspension at full extension then I let the air out the shock and compress the bike to the rider's sag position, strap the swing arm to the frame in that position then tune the gears in that position and check the chain length will be correct for the full compression of the rear of the bike. Anyone who has set up and Eagle drive train will have done all this and isn't foreign to it and to my delight, this easy to install drive train was tuned and ready to ride without much fuss.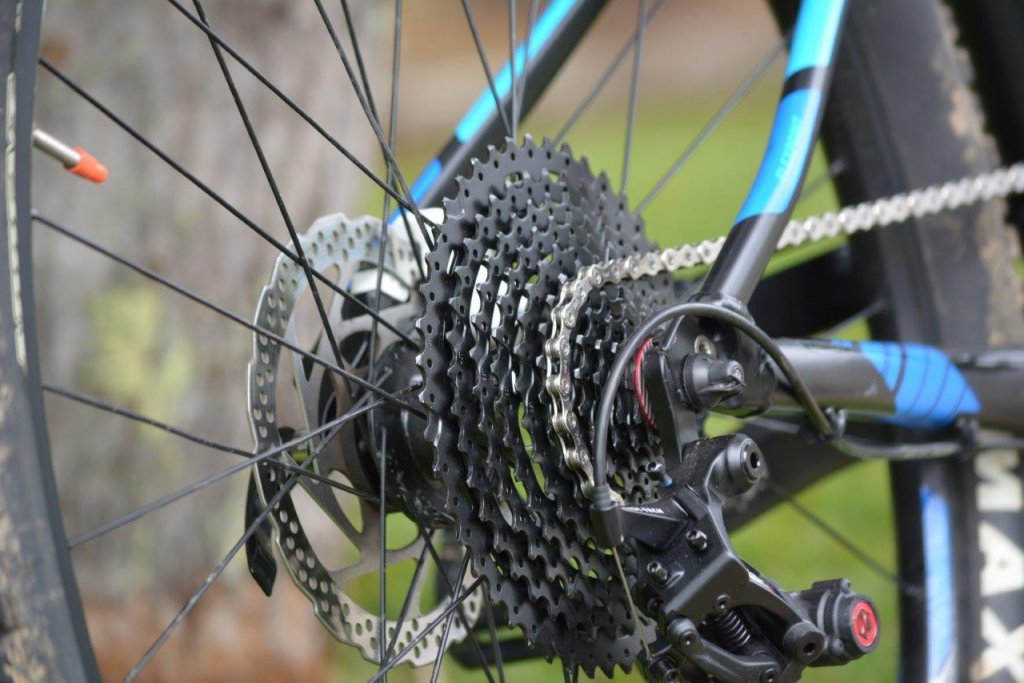 Sinking nearly $500 into bike parts is a big spend and you want it to work well. I haven't heard much of the Box range but reading up on the history of the young brand I found the direction of the brand is inspired by years of racing experience and a desire to create parts that will serve the riders well. Generally speaking, a lifetime warranty offer is always a pleasure to have in mind but you never want to need to use it, thankfully Box Components offer that across the range.
Now the research is done and the obvious choice of purchase being the Mountain Bikes Direct website, the parts arrive promptly and are fitted all within a week of the start of this exercise. I've gotten away with this setup relatively cheap and am pretty damn keen to get this on the trails. The first ride was on an undulating trail with steep pinch climbs and a few solid roots to bash us around. This trail requires a bit of local knowledge as after bombing through a few flowing sections you'll need to know to be in a climbing gear almost as soon as you jump off the brakes at the end of the line. I'm kind to a drive train and I don't mash gears, ever. I downshift one at a time and shifting to the climbing gears is like patting a puppy, I'm light handle and gentle. For the record, that's my advice to anyone using a wide range 1 X system; be kind to it and you'll get some love back. Engagement of the shift when shifting down is pretty precise and crisp but the shift lever does feel a little less sturdy than what I'm used to on the big paddle of some other shifters. It's a short throw though and the shift engages accurately with eh chain in place on the cassette on a downshift easily within a full rotation of the cranks. Initially I had to alter the cable tension on the barrel adjuster as I had it clunking into the gears on the up shift but a quick adjustment on an open part of the trail was all that was needed.
I'll be honest; there isn't much variation in how this drive train feels compared to the other brands we use commonly. I consider this drive train very budget friendly and its ease of compatibility with parts you may already have on your bike certainly puts this on your list of options. I try to keep the things I desire from a drive train simple: It needs to be a firm shift feel in the lever, the derailleur needs to act quickly and quietly and the chain needs to be in place with no fuss. The Box Two drive train achieves all of that and does it exactly how any of the other brands do it. I see no real difference between the other brands and Box components with a similar build quality and finish but with a great warranty. I don't want a fussy and complicated gear shifts so in my playground, the Box Two drive train kicks all the goals.
Last edited: