I'm often travelling around and renting bikes on my trips. I've recently given the ebike a go and I'm hooked! Here is my experience in rentals.
Willride - Shop 4, 48 Mt Barker Rd, Sterling, South Australia
17kms from Adelaide about a 20 min drive.
All sizes available , different brands as well,
Shop very well stocked and out standing knowledge.
I had a spare afternoon so I drove to the shop and made enquires about ebikes. I had hoped to rent one, even a car park spin as I thought my chances of a last minute hire would be slim. The guys were more than happy to help and looked at my size and suggest I give the XL a try.
The bike was a Giant Trance E+ 3 Pro, but had an upgrade coil rear shock, Lyrik forks, better bars and stem (unknown types) and a batter saddle. I'll find out the type as the ride was great.
Price was half day, $130.
Full day, $150
I loaded the bike in the car and drove a short distance to eagle mtb park. I could have ridden however I didn't know my surroundings. I parked on Hillcrest Ave, Crafters West just north of Heather road on the right hand side.
I rode south on Hill Crest Ave, past a really nice house then a place that has been boarded up that looks like it would have been an amazing place in its day, through a gate and into the bike park.
I rode down Hawkeye, On the Verge, where the bike felt very well balanced for the down and could hardly tell the extra weight was there.
Up North Face, Facelift, Tunnel Vision.
Down Hawkeye, south side, sunset boulevard , over locker, valley trail. At this point I was punching the air yelling, I love this f$&king bike.
Easier up, amazing down!
I then rode Blue Gums. This undulating trail really made me feel that the E bike is a game changer. It will give me the ability to ride the whole bike park as well as repeat my favourite tracks over and over in the allocated time frame I'm allowed to be away from home!
Blue gums flowed into Valley Trail, Up Top Deck, down the fire road, down the 2nd half of Hills Hoist then up the fire road till top. Finished off with 3 more runs of On The Verge then back to the car with 25% charge left. 20.47 kms in 1hr 25. Amazing!
On return Will was in the shop and happy to answer all my questions. He has since answered questions via social media. He was great to deal with.
When I return I'll hire another type and ride Fox Creek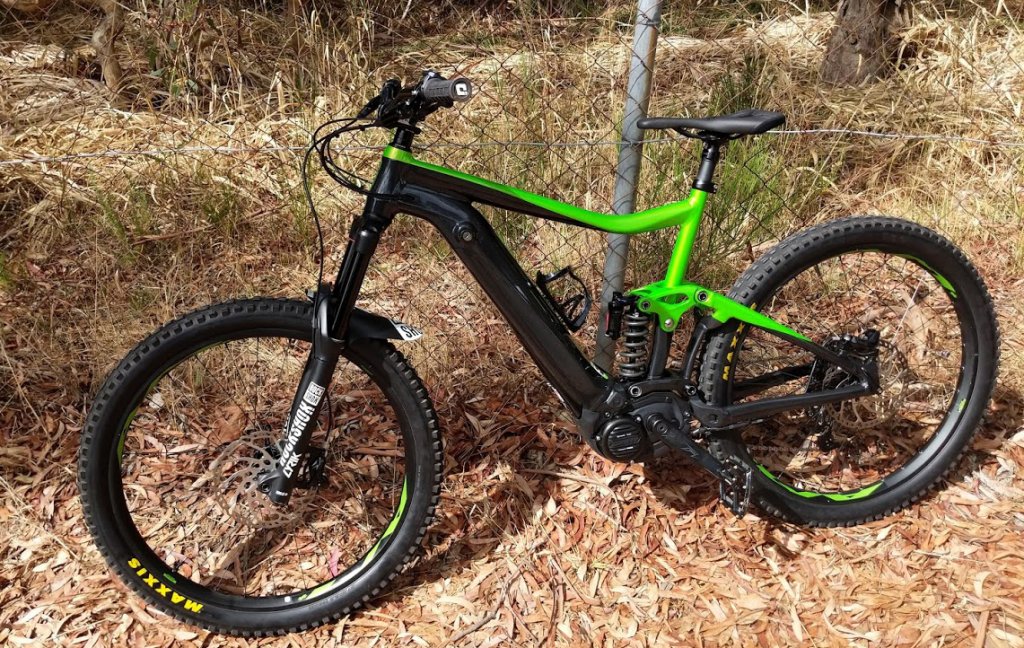 Tathra Beach and Bike, 31 Andy Poole Dr, Tathra, South Coast NSW.
25 mins north of Merimbula.
1 Foucs Jam Medium - Model unknown
1 Trek LT 9 Plus Large
I'm sure they will get models as time goes on, this was all that was avaliabe for rent while I was there the start of April 2019.
The shop and service was outstanding happy to fix issues with our personal bikes, give advice on local trails and help on anything bikes & beach, I would highly recommend stopping by if you are in the area for a holiday, they also have non ebike mountain bikes to hire.
2 hrs - $60
4 hrs - $90
I hired both bikes twice during our week visit. The rest of the days I rode my personal bike. 2019 Norco Sight. The trails in Tathra are amazing. Close to town and the bike bike can be entered from either side of the town.
The first time I took my 69 year old father who has ridden for years but never been keen on long climbs or technical sections,
We rode from the shop via the cycle path to the treatment plant and entered the bike park.
I rode the Trek, Dad on the focus
We rode to to top of the bike park via Little Dickie, Nelbas Rise, Soft Sally, Fauna Grove. A mixture of blue and a green trails. Then Rode to the southern side of the park via TNT.
We got straight into riding Code Blue, Humpty Dumpty which are amazing trails, I rode both on ebikes and normal and although a little more effort required in the regular bike. That track and me yelling, "this is what mountain biking is" fast flowing berms gullys, Amazing!!.
We continued back via back to base, fireline, Hatti Gatti, Anchors Away, Anchors away lower (which is a sweet last little section) and back to the shop.
21.15 kms in 1 hr 34. 35% ish left of batteries.
The second outing I wanted to test the bike to its limit, I wanted to test the range on an aggressive riding style, I rode the trek and brother in law rode the focus, I rode mostly on EMTB but towards the end rode on Eco.
We road from the Whalf to fire station, code blue, Humpty Dumpty, Georgie Girl, JJs, Pink Lady, The Quarry, Back to Base, 50 shades, bad apples, 50 shades, Fire Line, Hatti Gatti, the bridges, Kingys Climb. Hatti Gatti to half way, Fauna Grove, TNT, Down the road to the Wharf cafe, after this the focus was on 20% and the Trek was about 30%. We then rode the final in mainly Eco mode on both bikes Continued via the main road from wharf to fire station, fire line, soft sally, anchors away, the corkscrew, Nelba rise, soft sally and to the half way point of Hatti Gatti. I continued to the top of Hattigatti and the focus went from half way. What was a crazy is both bikes went flat at exact the same spot, on Hatti Gatti there in a steep shale rock section which needs a fair bit of momentum and effort to get up, ebikes or not, I flicked to turbo to get me up as I was knacked and it stopped!
The focus just stopped at the peak of that small climb,
Lucky for us the ride back to the shop was mostly 4kms of down. The bikes were fine to ride on the ups and flat, but wouldn't want be too steep.
Back to the shop totally exhausted. 42.64 kms, 3 hrs 1 min. Last 4kms, flat battery.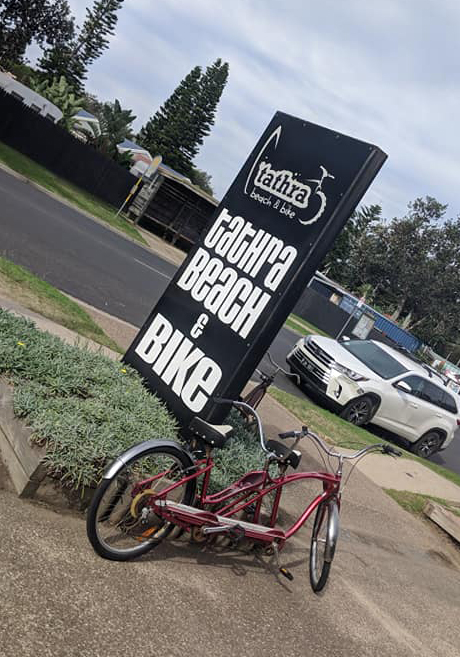 Last edited: