Hi guys,
Thought you might have been interested in this remote lockout idea!
It is using a Poploc remote lockout lever. Its on a 08 Giant Reign 1.
The shock is a Rp2 (haven't looked into the rp23 yet to see if the same system would work)
Its all made out off brass as it easy to work with because its just a proto type. But will soon be making it out of aluminum. It works like a treat.
Here are some pics and a video,
http://s209.photobucket.com/albums/bb74/the_duke1234/?action=view&current=lockoutsystem009.flv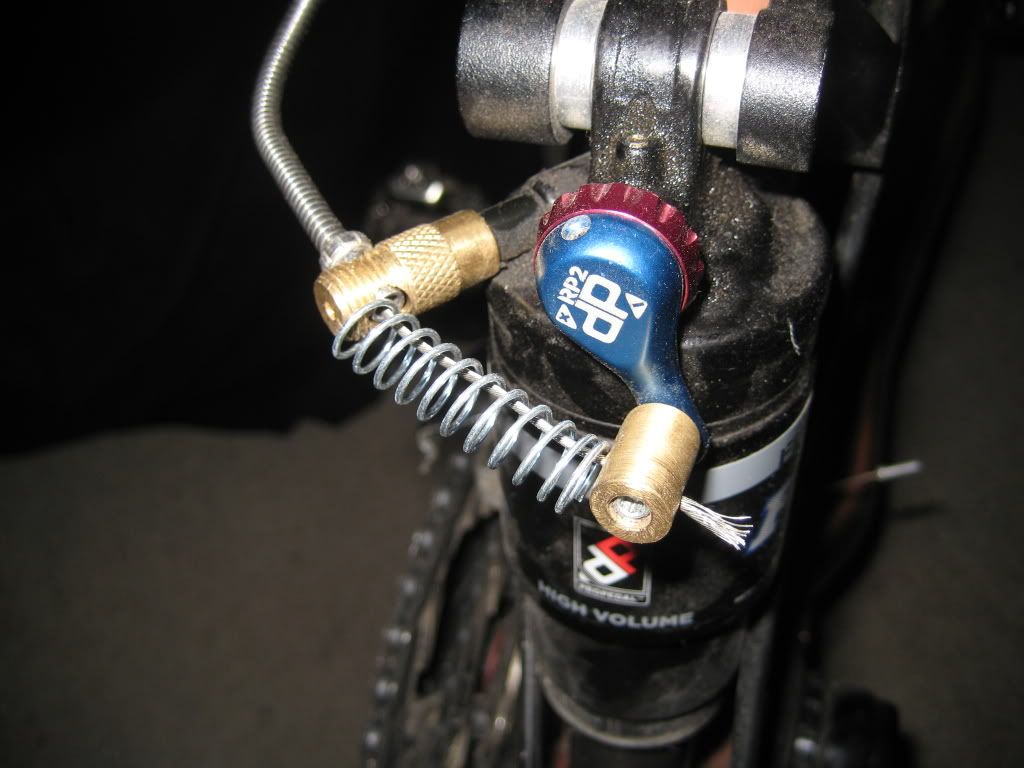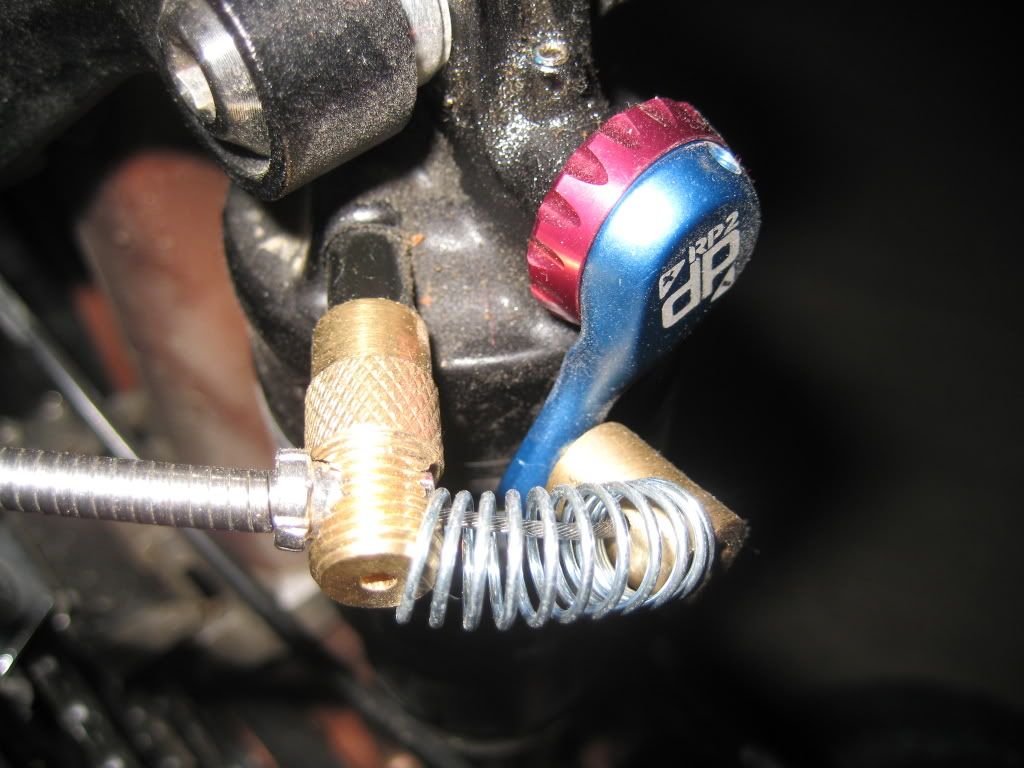 I was thinking i could make up the gear for people and supply the spring. You could send me your lockout lever so i can tap a thread into it. then post it all back to you for a small fee.
If you were to remove the kit, there would be a small 3.17mm hole in the blue lockout lever on the shock.
post your interest.
Also if you have a different type of shock let me know and i will try and design something for you!
At the moment i am working on a remote lockout lever for the front forks Fox Float 32.
I also want some help on remote lockout levers that can take 2 cables, Eg. Front and Rear cables from the same remote? (pics and models would be good) Like the SCOTT TRAC LOC system. But i can find and good pictures.
Thanks guys