It was around this time last year that I started looking into getting a new bike and at that time there were rumblings of the new high pivot offering coming from Norco. Not long after the official announcement I put my money down for Range C1 and for a while was stoked about the idea of getting a new rig......then Norco dropped the ball. Every month the delivery estimate for the bike kept getting pushed back to the point where December came and I was informed there was a high chance I wouldn't get it in '22 at all...... needless to say I got my money back, but was left wondering what do I do now?
Stock availability being what it is, nearly everything I looked at was unavailable for months, the one good thing this allowed was for me to stretch the budget a bit further considering my original timeframe. So with that little extra I decided to go with a bike I had always like the look of but never really thought I would be able to get my hands on.
Presenting my Forbidden Dreadnought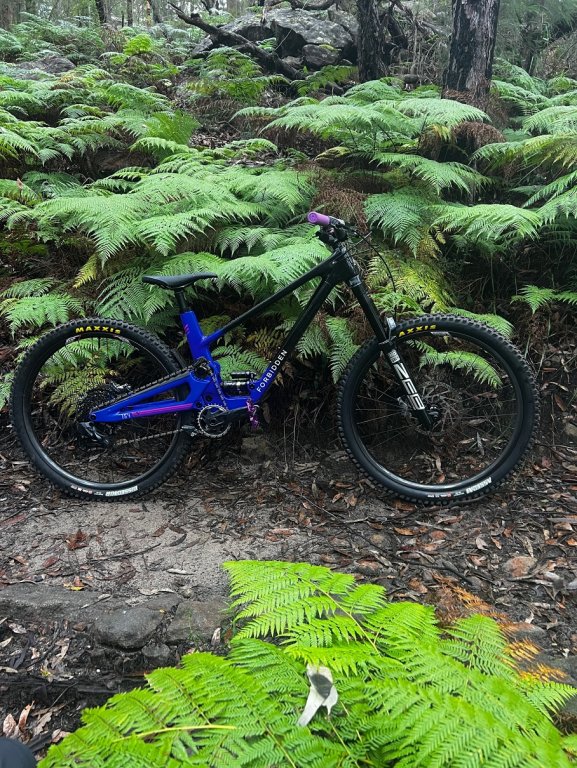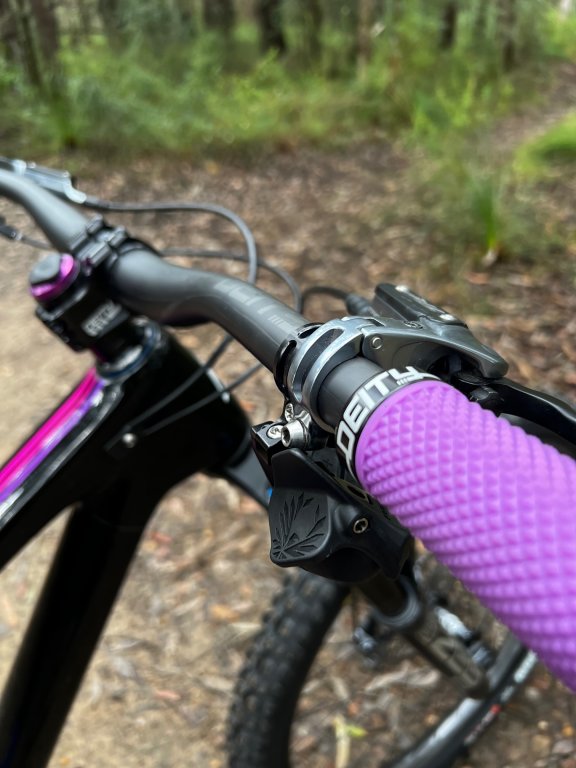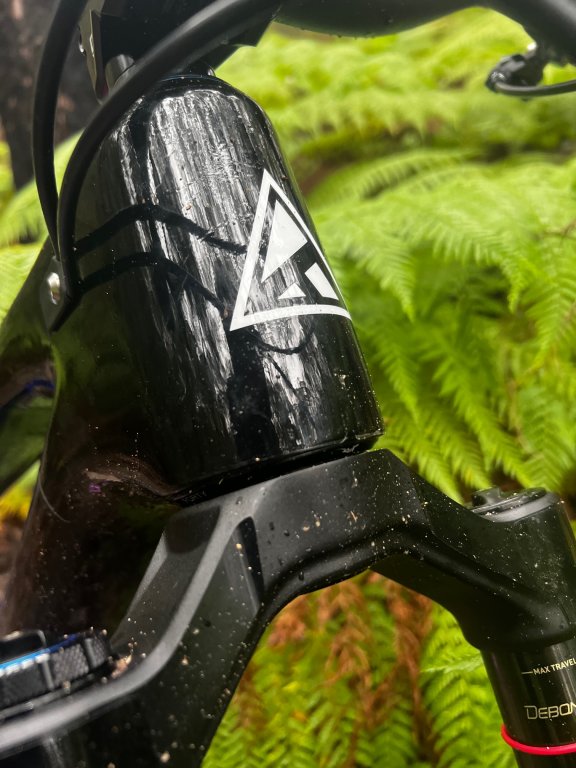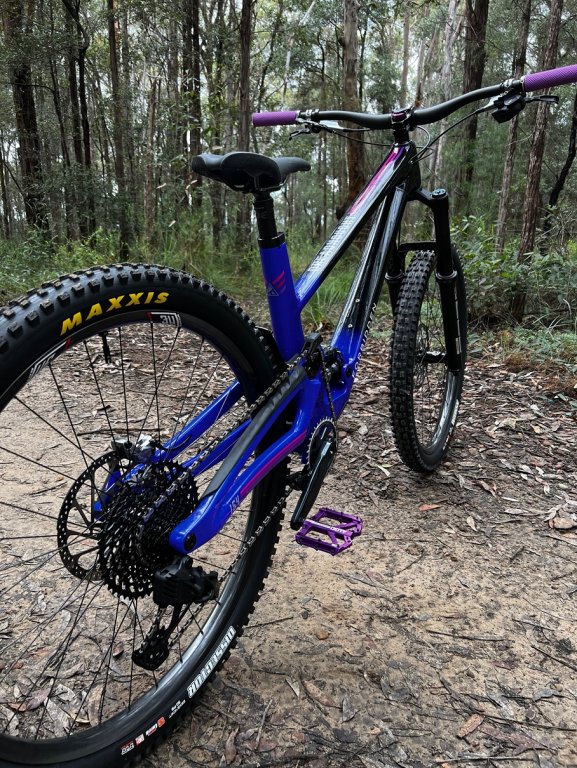 Full Specs:
Frame
- Forbidden Dreadnought - large in Deep Space Nine with full ride wrap
Rear shock
- Rockshox Super Deluxe Ultimate
Front shock/fork
- Rockshox Zeb Ultimate - 180mm
Handlebars
- Deity Speedway Carbon 35x30 at 780mm
Stem
- Deity Copperhead 35mm
Headset
- Cane Creek
Grips
- Deity Supracush
Saddle
- WTB Silverado
Seatpost
- Oneup V2 180mm
Front brake
- TRP DHR Evo 223mm
Rear brake
- TRP DHR Evo 200mm
Cranks
- SRAM GX
Chain
- GX Eagle
Pedals
- Deity Bladerunner
Rear derailleur
- GX AXS
Rear shifter
- GX AXS
Cassette
- GX Eagle 12sp
Front hub
- Industry Nine Hydra
Rear hub
- Industry Nine Hydra
Front rim
- We Are One Union 29" Carbon
Rear rim
- We Are One Union 29" Carbon
Tyres
- Maxxis Assegai (F) and Dissector w Cush Core in rear only and Peaty's Tubeless valves.
I still had to wait a little for this as the original date was beginning of April however that ended up getting pushed back to May due to Forbidden changing their shipment process. Then to tease me even further the shipment that was supposed to contain my Large frame ended up containing an XL instead. To Forbiddens credit they air freighted a large out the very next day and Alex at Danjas Imports (massive shout out to him) made sure it got passed on asap. Once received I then proceeded to do the ride wrap myself and totally underestimated how long that would take let alone the fact it has to set for at least 24 hrs so ended up having it but not being able to ride it for a little over a week.
Yesterday despite it being a tad wet with some patchy rain I said stuff it, I am going for a ride and my god this thing is amazing..... Obviously it is new bike feeling blurring reality but it just ate up everything I threw its way like it was of no concern.....now to play around with the suspension settings and really get this thing dialed.