Hi 'Burners
I was looking for a new rig and had demo'd some of the new carbon wonders, but wondered if I was missing something. I was also a little tired of getting ever increasing prices from the LBS and thought it might be fun to build my own. I got a little bit inspired by Zaf and Datnat and looked into the whole Geometron concept. Long story short, bit of a leap of faith, but after bouncing back and forward with Mojo (who were excellent to deal with) and pondering pros and cons of exchange rates, I went ahead and ordered the G15 from Mojo. For those not following the other threads, essentially a Nicolai G15 - but mine's the regular version, not the gearbox GPI.
Frame itself was relatively cheap (on sale with it being winter in the UK and the new G1 due out), but once I'd decided there was no way I couldn't not go the EXT shock which bumped up the price. And I'd hoped to fly under the customs radar to make it really good value but of course there is no way the government is going to miss its cut
Still, in the end, for a hand made frame and what I got I'm very happy with the price.
My original plan was to raid my Intense Primer for the build, but by picking the eyes out of most of the Aussie online retailers, with some other finishing pieces from CRC., it ended up being relatively cheap to buy new and leave the Primer minus its fork and its custom wheelset for now. The G15 is running a Pike at the moment, but I'll probably put in a DVO Beryl in the next few weeks.
Build itself was relatively straightforward - external cabling rocks! Frame comes faced and required literally no preparation other than a wipe over and grease to install all the major components. The rear brake mount uses a weird Ikea inspired bolt system, but apart from losing, and then finding those nuts, the whole thing went together over two nights and a dozen beers (with thanks to my mate Matt who knows how to do things properly).
Shipping was super fast, and it was pretty cool to be able to call the owners of Mojo and get either Chris or Paul answering the phone to answer questions and provide baseline setup.
First ride is yet to come, but first impressions are very favorable. Weight looks to be about 14.5kg pending proper calibrated scales. Any other questions fire away!
Build spec below: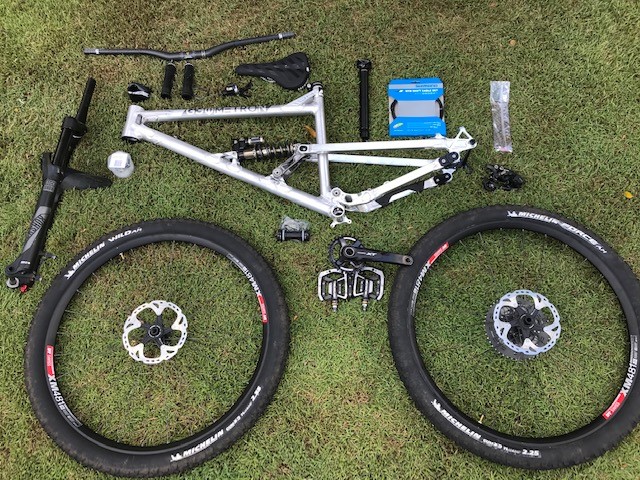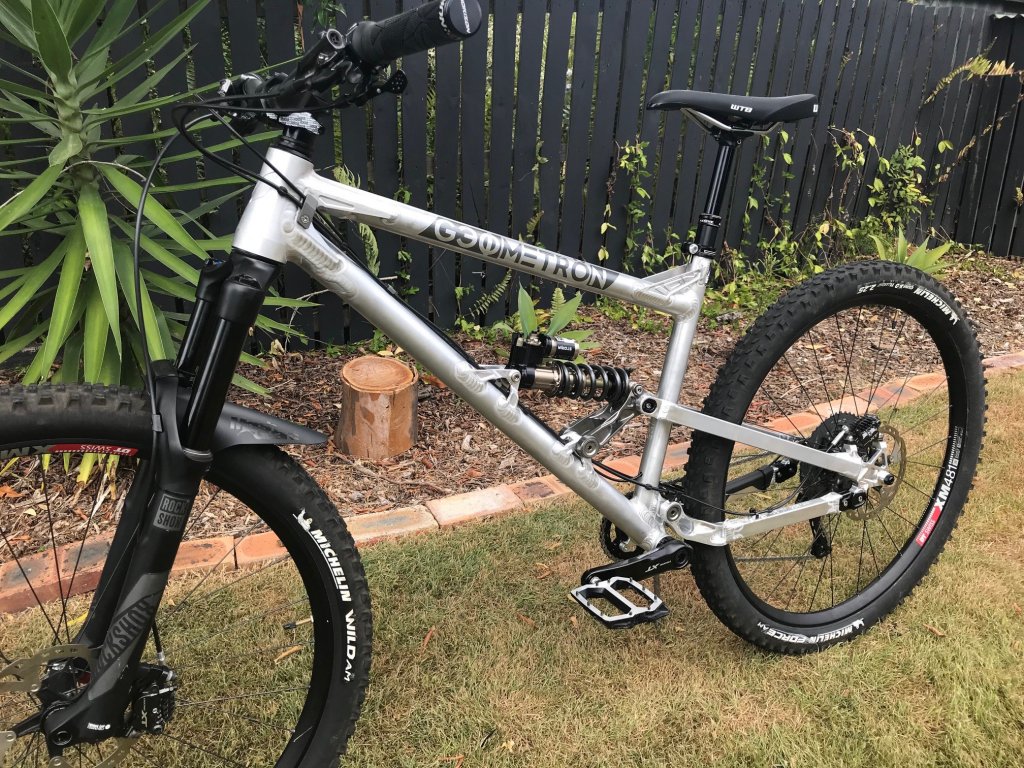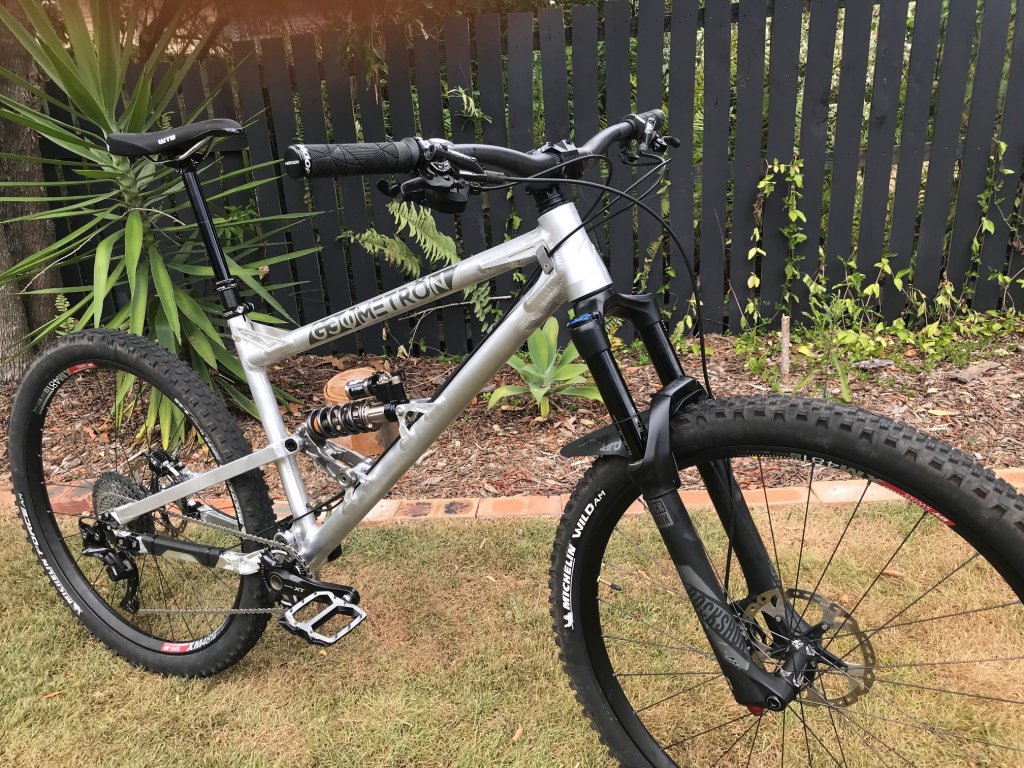 | | |
| --- | --- |
| Component | Details |
| Frame | Geometron G15 (large) |
| Fork | RS Pike (for now) |
| Shock | EXT Storia Lok |
| Headset | Hope |
| Seat Clamp | Hope |
| Thru axle | Nicolai |
| Bar | Nukeproof carbon |
| Grips | Nukeproof Horizon Race |
| Stem | Sixpack 35mm |
| Crank | XT 170mm boost |
| Chain ring | Hope 30T |
| Bottom bracket | XT |
| Derailleur | XT |
| Cassette | XT 11-46 |
| Shifter | SLX |
| Chain | XT |
| Brakes | XT M8020 |
| Post | BikeYoke 185mm |
| Wheels | DT 240s/XM481 |
| Tires | Michelin Wild AM (F) Force AM (Rear) |
| Saddle | WTB Volt |