Item:
Niner Jet9RDO frame. Size large 2015MY Blaze Yellow
Location:
rAdelaide
Item Condition:
Bloody good. Small blemishes as expected on a used frame.
New bearings throughout.
New shock bushings.
Threaded wheels MFG pf30 bb
Reason for selling:
Love the bike but just don't ride it.
It has done a few 12 and 24hr events and been flawless.
Price and price conditions:
I'd like to see $1200
Extra Info:
Frame geometry suits a 120mm fork matched with the 100mm rear, making it a very respectable trail/light enduro rig.
I find the CVA suspension design to feel very nice, however it does add length to the chainstay.
Frame can be easily modified to run an internal dropper post - I can arrange this with a carbon repairer.
Comes with a spare rear triangle as a mate had one lying around after driving into his garage and destroying his front triangle.
Niner Seat Post Collar.
Niner YAWYD top cap
2015 specs can be downloaded at
https://ninerbikes.com/pages/bikes-archive
Pictures:
Here it is built up.
Was disassembled shortly after and linkage bearings replaced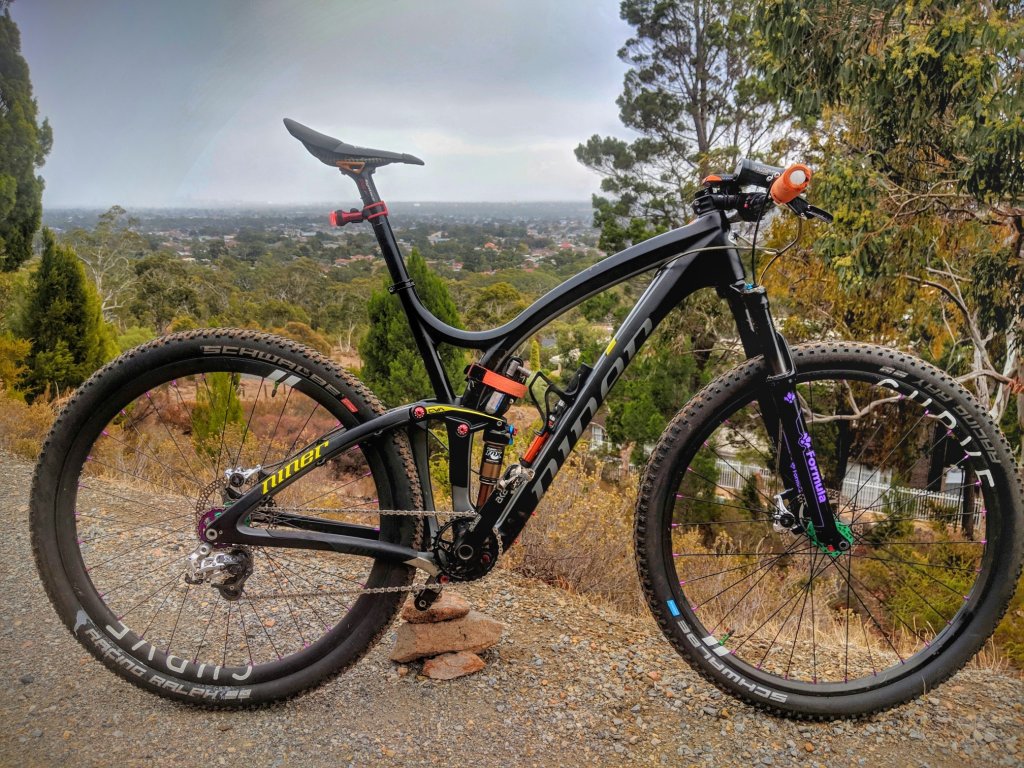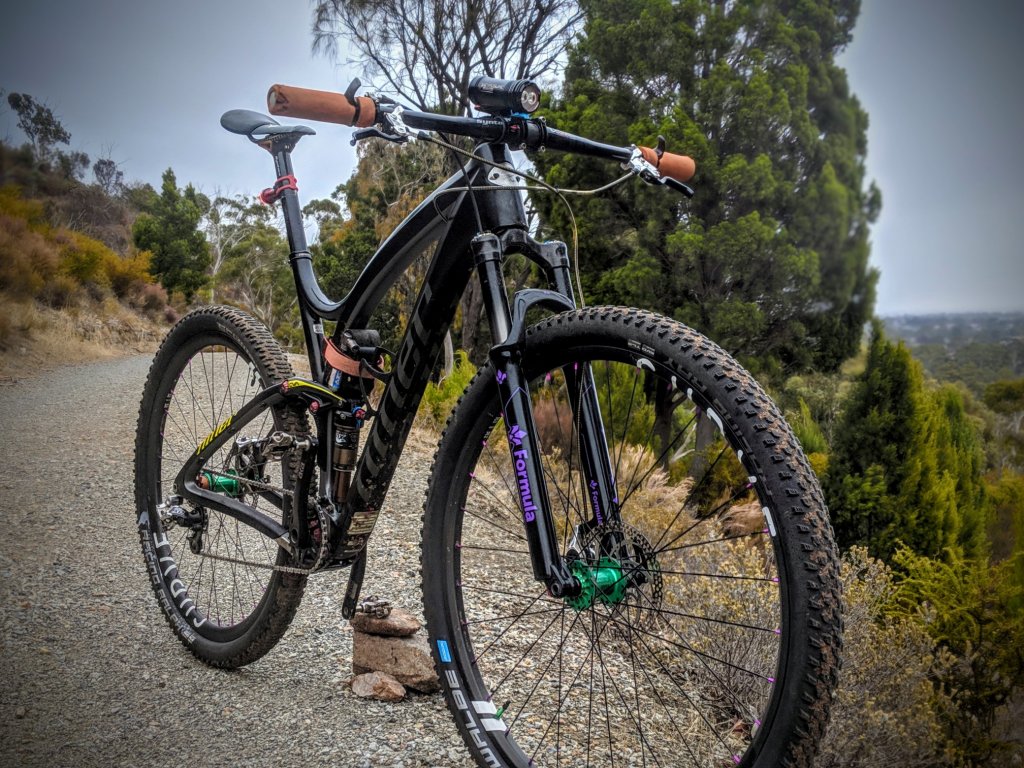 Last edited: