So i posted a little about a frame that i ordered in another thread but i thought the build deserved its own thread.
Basically these two douche bags in the uk had some interesting new school ideas around designing mtb frames but for reasons unknown dropped the ball, didn't deliver pre order frames and have not paid a manufacturer over in Peru. The company, Marino Bikes have decided to clear all sick frames to pay for the costs they incurred making them.
I picked one up for $550US without a shock which i thought was a pretty good price given what sick are asking for them. This was the only dual suspension frame they are clearing but they also have Wulf hardtail frames available for $320US.
There is very little information about these frames online and everything i have found i got directly from Marino. I thought to share it all in the one place for anyone interested.
29" cromo frame
31.6 seat tube with internal routing
44mm head tube
140mm travel
200x57 shock size. 22.2mmm mounting hardware
145mm rear axle spacing. Ships with 2 axles to accommodate boost or 142 rear spacing, The cromo can flex.
Ships with seat post clamp, boost and non boost axles and 5 spare hangers.
I originally ordered the army green shock as i thought i could only get this or raw with a black rear triangle. After further chats with Marino he said they would be happy to custom paint it whatever colour i wanted as there are frames still being built. Since i am boring i went with black.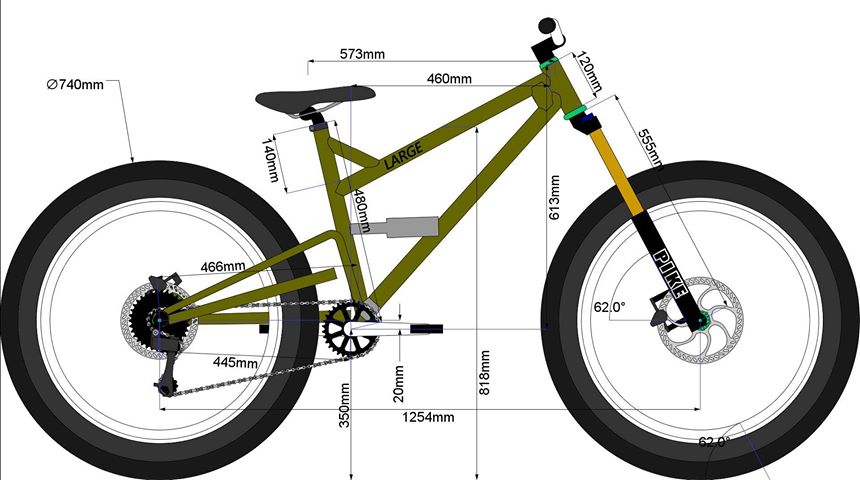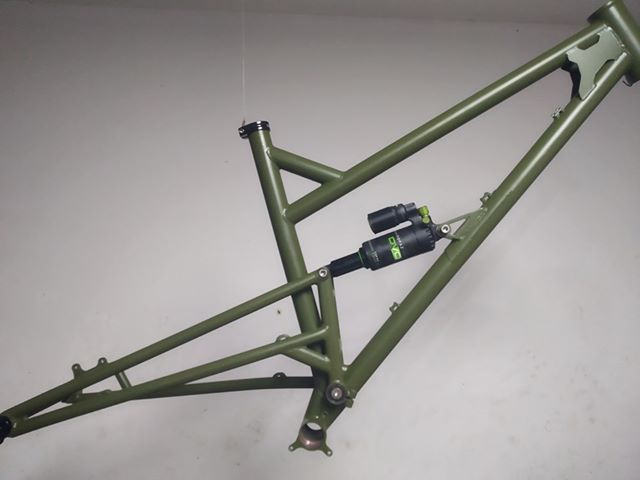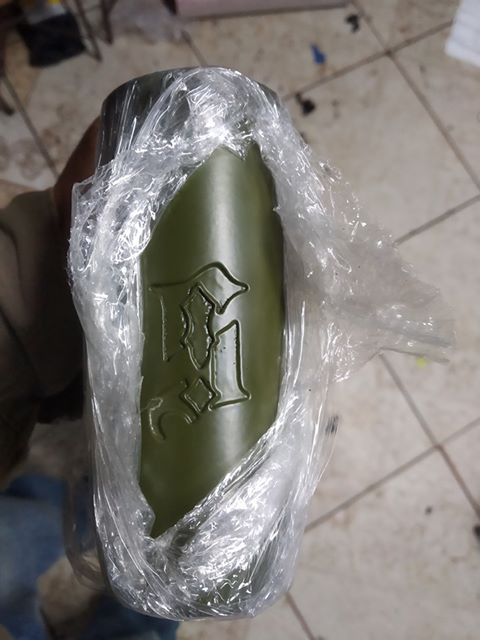 Last edited: