Item:
Trek Remedy 7 Frame - 2011
Location:
Belgrave, VIC
Item Condition:
Fair
Reason for selling:
Not being used
Price and price conditions:
$150. I prefer local pickup , but may post ($25 P&P)
Extra Info:
This is a 17.5" frame for 26"wheels which I used until 2015. Condition is fair, a few scratches and marks, but no dents or structural problems. DRCV shock also comes with PUSH volume spacers. Shock was losing a few PSI every few rides when I had it, it wasn't enough for me to warranty and it never got any worse (still held the exact PSI in the chamber when I checked last weekend that I left it at 2 years ago). Rear is 135mm QR. Headset is good at the top, but could do with a new bottom bearing.
Pictures:
yep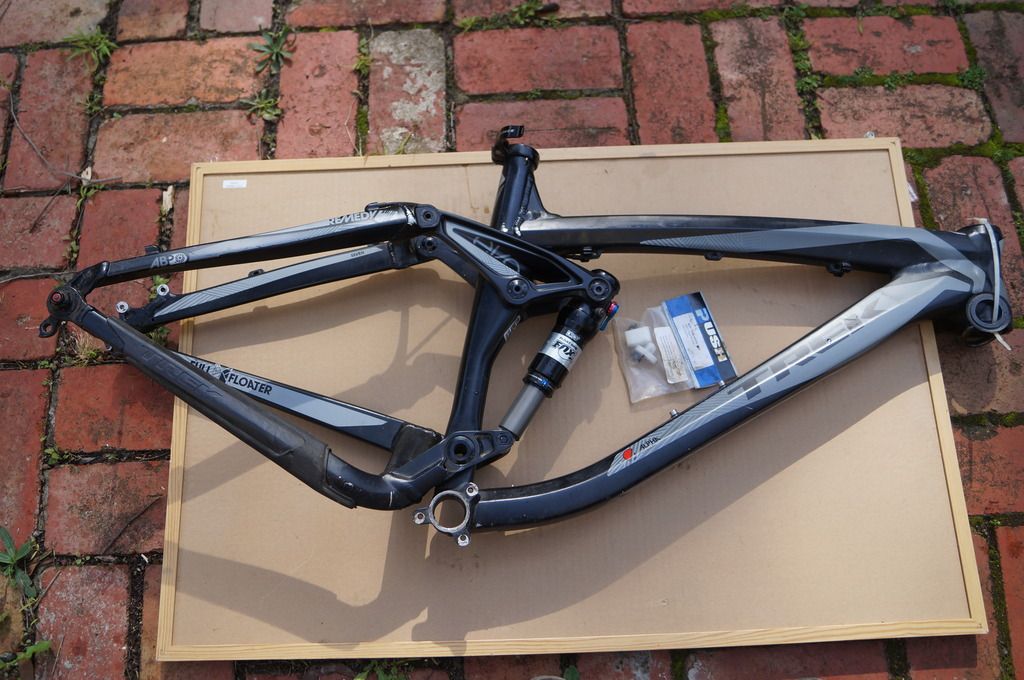 Last edited: