Item:
2021 Fox 38 Factory 170mm (Pistachio Edition) 29er.
Location:
Canberra, ACT.
Item Condition:
Excellent.
Reason for selling:
Gone back to 27.5.
Price and price conditions:
$1700.00 -> now $1600.00 -> $1400, pickup only.
Extra Info:
Comes with box, manuals, volume tokens etc as pictured. 170mm travel, 15x110mm axle, 44mm offset, steerer cut to around 177mm. Seen around 4 hours of use, one small mark on decal as pictured (from bike carrier arm rubbing on it slightly). I think this colourway may be sold out in 29" in Aus, as they were brought over in limited quantities. No starnut installed as the fork was used with a Specialized SWAT tool. A starnut is included, however.
Pictures: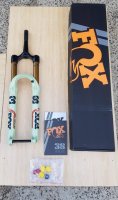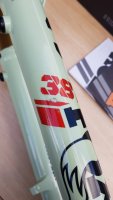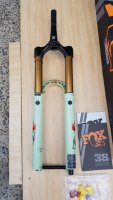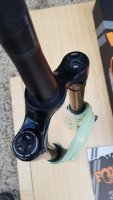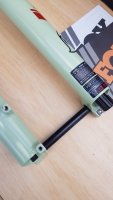 Last edited: